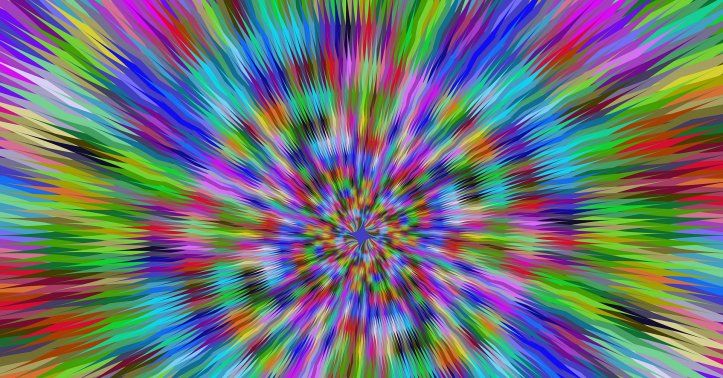 8 Myths of Hypnosis Shattered into Pieces by Renowned Expert
Are you afraid of the word Hypnosis or Hypnotism? If your answer is yes, you must read this. There are many myths about hypnosis. It's time to shatter them and know the truth.
Many times, when people come to know that I am a Hypnotherapist, all those who were otherwise speaking normally with me all this while, suddenly avoid looking into my eyes and stop talking to me. And I am still wondering what happened to them suddenly?
Let me tell you, Hypnosis cannot be induced without a client's permission. A person can be hypnotized ONLY with his/her consent.
The sudden change in the behavior of people around prompted me to break the myths of hypnosis and fears surrounding it.
Hypnosis is more than what you think
Hypnosis is a natural phenomenon that we all experience at a certain time during the day.
Have you ever experienced daydreaming? That is hypnosis!.
Many times we get involved in a TV serial or news that we experience the emotions and feelings equally as experienced by the characters in the serial. This is hypnosis!
When we sleep at night, it is a type of deeper hypnosis. When you do not get proper sleep at night you cannot work with efficiency the next day.
Contrary to myths of hypnosis, this natural hypnosis helps to keep ourselves stress-free. Because when we sleep our mind processes the activities of the entire day. Whatever needs to let go off is released from our mind during the process of sleep (which I call a natural state of hypnosis).
When a therapist uses this natural phenomenon for therapy, it is known as Hypnotherapy.
Hypnosis and therapy
A therapist uses hypnosis to induce a trance-like state (light state of sleep) so that the conscious mind is put aside. As a result, the therapist can access the subconscious mind of the client. The therapist needs to access the subconscious mind because the root cause of our problems lies there.
Commonest myths of hypnosis
Bad memory will be erased permanently.
It is like a state of coma.
The therapist will do whatever needs to be done and after that life will change without the client putting in any effort.
The therapist will take complete control of me.
He or she will know all my secrets.
The client will have no control over anything during trance.
Fear of not remembering after coming out from hypnosis.
Fear of not coming out of the hypnotic state.
I assure you, friends, nothing like the above ever happens when hypnosis is used for clinical purposes by a trained therapist.
The client remains in total control of the situation. If the client feels embarrassed to share what he/she is experiencing, he/she can express that to the therapist and the client is allowed not to share it.
In a trance state also, the client can decide if he or she wants to share something or not. No one can forcefully take out the information even under hypnosis.
So, friends, get rid of your fears and myths of hypnosis. Make the most of this powerful healing modality, which can help you resolve many problems of your life.
Take charge of your life.
To read more such articles on personal growth, inspirations and positivity, subscribe to our digital magazine at subscribe here
Comments