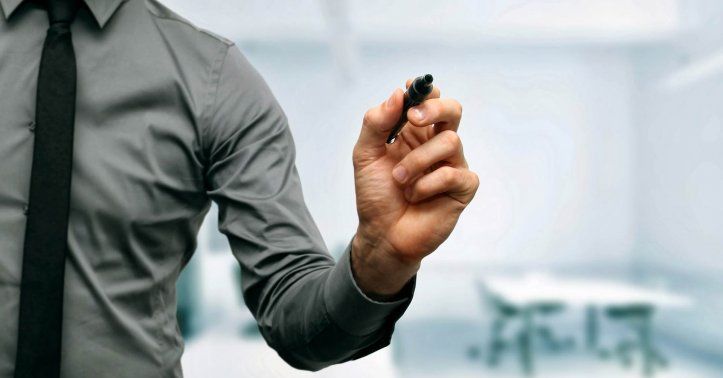 6 Mind Blowing Ways Neuro Linguistic Programming Helps CEOs
Developed in the 1970s, Neuro-Linguistic Programming (NLP) is a concept that explores how we perceive ourselves and the world around us. It is a highly practical and efficient approach to psychology. It digs deeper into the patterns of behavior and thinking of successful people. The therapy tries to understand how they apply this to help reach a personal goal. Further, the importance of NLP training in business cannot be ignored. Neuro-linguistic programming has, in fact, been described as 'the science and the art of excellence.'
What is N-L-P?
Neuro means how the brain works or how neurology works.
Linguistic refers to language.
Programming refers to how the neural language works.
To understand the importance of NLP training in business, first, we need to know what it is. Neuro-linguistic programming simply means how the language of your mind works and what it results in. It discusses various patterns of communication we all develop for ourselves. They are key in determining the quality of our lives.
In layman's terms, Neuro-Linguistic programming discusses and explains how simple changes in one's language and body language can change the way they are thinking and feeling. In even simpler terms, it is being aware of and recognizing what makes other people great. Then, replicating those qualities and patterns to become great.
This is a mind-blowing concept! It directly implies that we can pretty much create the situations for ourselves that we want to.
Importance of NLP training in business: The mind decoding tool
Neuro-linguistic programming helps you decode the thought process and behavior patterns so that we can become aware of what makes one success or a failure. With a focus on positive outcomes, NLP provides our processes to make sure we can achieve those positive outcomes. This further marks the importance of NLP training in business.
Neuro-Linguistic Programming surely provides you with techniques and tools to communicate with yourself effectively to unlock your potential in life. But more than that, it is a methodology and attitude that believes and expresses the power of your own mind. NLP enables changing one's thoughts and feelings and of those around in a predictable manner. This is done by bringing about changes in ones's own way of spoken language and body language. This is a powerful tool of the mind that helps bring about improvement and change in others at a rapid rate. The importance of NLP training in business is such.
Neuro-Linguistic Programming helps you understand and analyze how you are communicating with yourselves. It will further arm you with the skills and knowledge to transform your images, perceptions, beliefs, thoughts, and attitudes you form about everything. NLP assists you in addressing and overcoming issues like anxiety, phobias, depression, stress, and anger. It also helps you in broadening your understanding of the mind so that you can use it in the most positive ways.
Importance of NLP Training in Business
The original aim of Neuro-linguistic programming was to help in therapy by way of reducing stress and anxiety, phobias and neuroses. However, the ability to recognize how people think and feel and to be able to change it through language and body language makes NLP ideal for business too.
In fact, this therapy is increasingly being used in business today. People who use it in a business report improved efficiencies in almost all aspects of their business. These people also report that they are now better managers, leaders, and, most importantly, better coaches and motivators. The importance of NLP training in business is apparent from factors like increased performance, improved team effectiveness, productive communication, and better conflict resolution.
Whether you work solo or are in the corporate world or are the CEO of your organization, Neuro-linguistic programming is highly beneficial to understand, learn, and apply in your life and business.
Do you know what the best part of NLP is?
People have begun to realize the importance of NLP training in business. Its approach and techniques find application in almost any industry such as IT/Technology, Manufacturing, Healthcare, and more. NLP also finds usage in all kinds of business models – public, private, self-employed, multinational organizations, small businesses, and start-ups.
Neuro-linguistic programming enables higher employee and customer satisfaction in the business. This further enables businesses to deliver world-class performance and service. In today's age, with highly advanced levels of technology and social connectedness, there is an overload of data and information on businesses. There is an ever-increasing need to differentiate and connect with the pulse of people in such a scenario. Neuro-linguistic programming helps do exactly this. It gears the entire business to a better understanding of customers and the market as well as better performance of the business towards meeting those needs.
Powerful benefits of NLP in Business
This is how successful CEOs use neuro linguistic programming for expanding their business, introducing new ideas, and managing their organization in a better manner.
1. Communication within an organization
Once you know the importance of NLP training in business, you will realize that Neuro-linguistic programming helps improve communication in all aspects and at all levels. The importance and benefit of developing inter-personal skills in today's world cannot be emphasized enough. Further, emotional intelligence has taken precedence over any other form of intelligence. Verbal and non-verbal communication, sensitivity to others, emotional intelligence are all factors that help achieve successful results in any business. Neuro-Linguistic programming helps in all this.
The Neuro-linguistic programming communication model is a tool that helps in building effective and successful relationships through better communications with others. This tool also explains how our focus and thoughts are a result of not what is going on around us but of how we interpret these happenings internally.
The best part about Neuro-linguistic programming is that it has different tools and techniques to enable you to look at communication from various perspectives – from other's perspectives, from your own perspective, and from a third person's perspective.
2. Leadership
The mark of a good leader is not by how many followers he or she has, but how he or she is able to influence others to achieve their highest potential. This would surely require some kind of charismatic skill. Fantastic and influential communication is the key quality of a good leader. Neuro-linguistic programming helps in developing these leadership skills and becoming great managers because you are simply more aware of the way you are communicating and what effect it would have on others. Neuro-linguistic programming (NLP) helps business leaders in communicating the vision and the mission of the organization to all stakeholders most effectively. This further has a hugely positive effect on everyone's productivity, morale, and motivation levels. No doubt, the importance of NLP training in business is high.
3. Improved personal effectiveness
The best way to improve your career, business, or anything you do and your life, at large, is by improving yourself. Personal growth and development is an absolute necessity in today's world to be able to progress in your work, business, and life. The importance of NLP training in business comes to the scene here.
Neuro-linguistic programming helps in bringing about a change in behavior patterns set over a long period of time. In the workplace especially, colleagues and teammates are able to understand each other better. They become better equipped to respond more efficiently and effectively to each other's and customer's needs and requirements. Neuro-linguistic programming allows for better dialogue in the workplace and a new way of thinking and responding to each other.
Successful and good working relationships are key to any successful business. Neuro-linguistic programming enables building a good rapport with anyone by presenting ourselves to them in an appealing way. And the best part is that all this happens unconsciously!
4. Enhanced confidence and better presentation skills.
Using a good combination of various Neuro-linguistic programming techniques and tools at the workplace also helps in enhancing one's confidence as well as presence. This increased confidence further enhances the ability to communicate even more effectively. NLP propels one towards higher personal and professional growth and development. One is then also able to create compelling and important goals for oneself as well as for their team and business. Neuro-linguistic programming helps in mastering one's emotions. Remain focused and calm, especially under pressure. It also helps in maximizing one's presence in various business situations.
Another importance of NLP training in business is that it makes use of a technique called anchoring. Anchoring is highly helpful in creating and increasing confidence, positive and motivated states of mind and in doing away with negative thoughts and emotions as well as a negative state of mind and energy.
Neuro-linguistic programming is also highly helpful in creating and delivering effective presentations and training in an organization. It simply helps you be in your top form when you need to present it!
5. Effective persuasion and negotiation, sales and marketing
Negotiation is both an art and a science. We are all in negotiation all the time, without even realizing it. Often, we negotiate with our own selves too. Negotiation in business and in life is natural and a necessity to survive. Negotiation most certainly has a structure to it. Neuro-linguistic programming arms business leaders and individuals with techniques to negotiate most effectively. It improves negotiation skills at all levels. This further leads to effective sales and marketing for a business. Neuro-linguistic programming goes deeper when it comes to effective communication and this forms the basis of NLP being used to increase the effectiveness of the sales team in an organization.
6. Personal and organizational change and transformation
Neuro-linguistic programming tools and techniques such as logical or neurological levels of change enable better acceptance of change in the organizations by employees. Due to better communication and understanding, there is a higher alignment of the shared goals and values and, hence, not much resistance to any kind of organizational change.
Conclusion:
There is a lot more to Neuro-linguistic programming and a lot of other fantastic ways it can be applied to business. It is a great discipline with which one can increase one's own efficiency and effectiveness as well as that of one's organization. It helps in improving leadership and management effectiveness by leaps and bounds.
Neuro-Linguistic programming is almost a necessity in today's highly connected business world. If you are looking at enhanced team performance, better coordination between various departments of your business, improved sales and negotiation ability, engaged employees and customers, alignment of shared vision and goal of the organization with all the stakeholders, then it is high time you considered NLP –Neuro-Linguistic programming - to take your business to the next level.
Many leading business organizations are using Neuro-Linguistic programming today to do all this and much more! Boost the power of your business with this amazing therapy. You can contact a neuro-linguistic programmer to learn the tactics.
Go ahead and train yourself as well as your team in Neuro-linguistic programming. The results no doubt will be phenomenal!
Author Bio
Shilpi Goel is a content curator, writer, and an avid reader. She is a Reiki master healer and an aspiring life coach. Having experienced tremendous personal and professional growth Shilpi feels passionate about sharing her learning with others. Being a firm believer in the fact that we all have the power to shape our destiny and life, Shilpi seeks to share her insights on spirituality, personal growth, holistic well-being, and life in general!
To read more such articles on personal growth, inspirations and positivity, subscribe to our digital magazine at subscribe here
Comments
---

Akshay Nair
17-10-2019 at 06:37:01 pm
Thank you for your informative blog about a detailed study of the rule of NLP and how it is useful for CEO"S. I am reading about it and thinking of taking services. Its a very nice blog, I am learning from you and TTGLS.
---