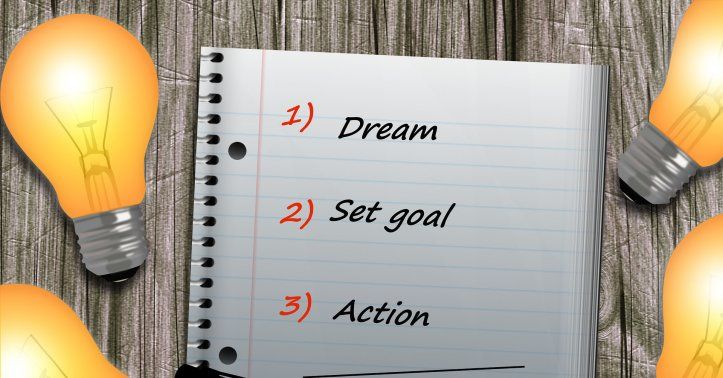 Personal Life Coaching can Make your Dreams Come True!
What is your idea of an ideal life? Everybody has conjured up an image of their dream life, but alas, hardly a few are actually living it. Personal life coaching can help you create and live your ideal life.
One of the saddest misconceptions on the Earth is that life hardly gives you ideal conditions. We believe we must always adjust or compromise with the circumstances. It is good to adapt to situations, but sadly, we have taken this concept to the lowest level and started compromising on all the good things of life.
The worst thing is that many people believe they don't deserve to live an ideal life. If you are one of them, then you are in dire need of personal life coaching because what you believe is untrue. Everybody is born with God's blessings and gifts.
A heart-warming, straightforward life coach talk can help you realize the truths of life and about yourselves.
If only...
This is one of the saddest ways to start a sentence: "If only I had done that…," "If only I had more money…," "If only I could afford my dream house…," and many more.
Let me ask you, "What's stopping you to live an ideal life?"
Many of us have the habit of taking things for granted. We act as if we have hundreds of years to live, so we keep postponing our dreams. You may have heard people say, "First let me buy a house then I will join that music class" or "First, let my children pass college then we will go on a vacation."
Let me do this, then I will do that later. But, are you sure you will be hail and hearty to enjoy a vacation later or learn a musical instrument later? Who knows the future?
If you wish to live your dreams, the time is now.
The choice is yours
Many people do not understand the simple fact that you are in the present position because of the choices you made. Personal life coaching makes you realize that nobody is to be blamed but you. If you hate your job and you are still doing it, whose choice is it? Nobody points a gun at you every morning and tells you to get ready for work.
Well, you might argue that your circumstances are making you carry on with the lousy job. But if you observe you will find that you are too much into your comfort zone to change your job. You needed money urgently, so you took the first job that came your way. That's okay. But, you need not continue to drag yourselves in the job you hate. Find better options.
Until and unless you don't search for a new job, you won't get it. The truth is you are not searching for a new job. You go on doing the same lousy job, whining and grumbling, and then blaming life's circumstances. Personal life coaching can help you understand this before it is too late. One of the benefits of life coach is that he or she awakens you to the fact that you are merely existing, not living. A coach helps you actually live your life to the fullest.
It takes just one decision to start living an ideal life
Just one "no" can change your life. And it is this "no" that people are afraid to say. That's where a life coach comes into the scene. He or she teaches you to say "no" to things that you do not want. They help you become more decisive in life. This is one of the benefits of life coaching. Also, it is important to make the right decisions.
Do you know about 100 newspapers rejected Walt Disney's Mickey Mouse cartoon before he went to make history? What if those rejections had made him stop pursuing his dream?
Following your heart must come naturally. But it has become a daring thing to do because we are so conditioned to work with our minds that listening to the heart is considered foolishness. But little do people realize that the heart governs the Universe. The mind is only a servant of the soul, which is connected to the heart.
It may sound hard, but just do this: stop giving excuses and simply work towards creating the life of your dreams.
Personal life coaching helps you know what you want
Many people are content with whatever little they have. Well, this is a good way of living happily, but only when you truly don't have desires. Most people have just suppressed their desires because they think they cannot get them. So, they settle with whatever life gives them.
If you want more from life, ask. Don't say, "It's ok; I will adjust." Be happy with what you have in the present, but strive to achieve what you desire.
Imagine a duck. How calm and composed she looks from the outside! But just dive into the water and watch her feet. You will be astonished! Her feet are busy paddling in the water to make her reach where she wants to go.
Be like the duck - happy and calm from the outside, but putting in ferocious efforts within.
Guess what?
You don't need to do the so-called sane things to enjoy life or show that you are successful. Real success comes when you are actually happy...when you are doing the things you want to do.
So, if surfboarding gives you peace, do it. If riding a camel seems better than riding a jeep in the desert, just do it. What's stopping you? If you wish to be a photographer, why be a software engineer?
Many people are confused about what they want in life. Personal life coaching comes into the scene here. A coach helps you discover your inner calling. He or she directs you on the right track in life and even helps you lay the tracks of your life.
Become a child again
Children are stubborn, but they are smarter than us. They know stubbornness will help them get what they want. By the time we become adults, we lose the stubborn streak because we have had to sacrifice and adjust a lot. Now, it is time for igniting the streak again. Be stubborn with life. Don't be surprised when life gives you what you want.
Another quality of kids is that they imagine a lot. Look at us adults! We even hesitate to think out-of-the-box!
What happened to our imagination?
Nothing; it's just that while you were growing up, people around you convinced you to stop making castles in the sky and come down to reality. You grew up hearing "you can't do this" and "you can't do that." So, perhaps that's why you never grabbed a training offer that came your way for photography in Brazil and simply took up a 9 to 5 job in your city. You became a robot and robots don't imagine, right?
Let's just stop being robots!
Talking of dreams, here is another one for you...
How to become a certified life coach
Do you aspire to be a life coach? Well, there are people who wish to do big things in life, help others, and create a noble, satisfied life for themselves. But the only thing that hinders them is fear of failure. They believe they cannot do it. They think they cannot become a good life coach.
It is time to shed all limiting beliefs and thoughts. If you live in Delhi or NCR (National Capital Region), you are lucky because you can easily enroll for life coach courses in Gurgaon. The courses help you become a certified life coach. You not only bring your life to tracks, but also help others do so. Isn't this great?
Becoming a life coach is like lifting the clouds of doubts and illusions from your life. You can soak in the sunshine of life. You get a clear picture of what life is. Once you are clear, only then can you make others see the sunshine and clarify their doubts. The courses are designed to chisel your communication and interpersonal skills, sharpen your listening powers, and ignite and strengthen compassion. These are only a few benefits of life coaching courses. As you enroll for one of them, you will realize that this was one of the best decisions of your life.
What's more? You get to learn from the best life coach in Delhi, NCR. Learning from the best can make you the best!
Life coach training in Gurgaon can change your life. So, if you dream to be a coach, here is a golden chance to make this dream come true. It's time for some personal life coaching!
Author's Bio:
Shipra Singh is the senior content writer of lifepositive.com. She is a kidney donor and has experienced life's many colors, including grey shades, that have helped her discover her spiritual side. The writer believes her life is a novel and she makes sure to turn one page at a time to understand the Divine Plan better. A God-loving person, Shipra has healed herself of life's injuries through cooking and dance therapy.
To read more such articles on personal growth, inspirations and positivity, subscribe to our digital magazine at subscribe here
Comments