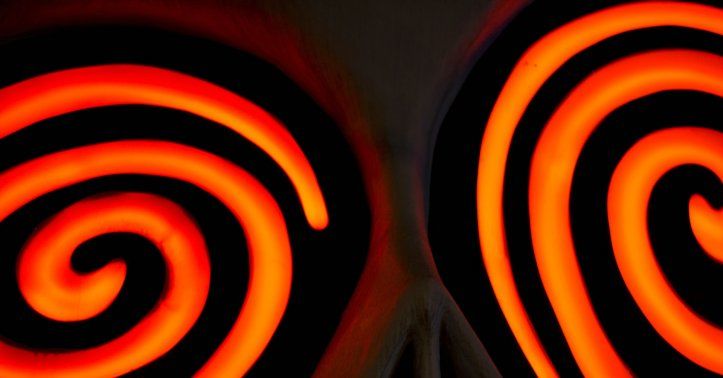 Top 10 Questions on Hypnotherapy Answered, Finally!
Often, hypnotherapy is mistaken for hypnosis. A lot of questions on hypnotherapy ruffle the minds of people. It is important to clarify them before you go any further with this healing therapy. Hypnosis is a different process.
Hypnotherapy is a healing technique that uses hypnosis to heal. Talk of hypnosis and the first image that comes to the mind is a person holding a pendulum-like thing and swinging it before your eyes. You stare at the swinging thing and, eventually, get hypnotized. Then, you do as the person says. His or her wish is your command.
But, hypnotherapy begs to differ, especially on the last note. The hypnotherapist will not make you do what he or she wants. They are here to help in healing your body and soul. They don't even heal. It is you who heal yourselves. Healers only help. They serve as a medium to connect your energy being to the Divine energy, which is the Creator Of All That Is.
Questions on Hypnotherapy that leave you baffled
People harbor a lot of questions with regard to hypnotherapy. Some are afraid to get hypnotized. They fear that the person who hypnotizes them will make them do what he or she wants. This is not true, especially in a hypnotherapy session. As the name suggests, hypnotherapy uses hypnosis as a therapy to heal a person's emotional condition and, in turn, the physical condition. This is because many diseases crop up due to emotions.
Here are the top 10 questions on Hypnotherapy that are doing the rounds this season. The answers may leave you surprised and even shocked because this is not what you expected!
Question #1: Can I use hypnotherapy on myself?
Yes.
Shocked?
Well, you will be more shocked to know that when somebody else hypnotizes you, it is actually you who is hypnotizing yourselves at that time too. Hypnosis is always self-done because nobody on the Earth can hypnotize you against your will.
However, there is a glitch here. If you wish to use hypnosis as a therapy, then you must seek a therapist. This is because self-hypnosis is best only for relaxation. In case you want to deal with deeper issues like anxiety, depression, or others, you must undergo a hypnotherapy session.
Question #2: What if I am unable to come out of the hypnotic state?
This is impossible.
Hypnosis does not make you lose consciousness. So, there is no question of not coming back to your normal state. During a hypnotherapy session, you enter into a deep meditative state wherein your subconscious mind gets awakened and your conscious mind takes a backseat. But your conscious mind is still there.
The good news is that you can come out of the hypnotic state whenever you want to. This holds true for self-hypnosis and for hypnosis done by a therapist.
This is one of the most frequently asked questions on hypnotherapy. The question arose perhaps because it was found that many people took time to regain their normal self. This is only because they did not want to come out of a deeply relaxed state of mind. They wanted to stay there more. But, the therapist gave them cues to come out. They came out, but they took their time to do so.
Question #3: Will I become like a zombie or do weird things under hypnosis?
No.
Not unless you want to!
All this happens in the movies only. In reality, hypnosis relaxes you and flushes out all the stress. You come out feeling fresh and kind of "emptied" of stress. This is one of the commonly asked questions on Hypnotherapy because the movies and the novels have portrayed hypnosis as a skill that makes people come under complete control of the person who is hypnotizing.
If we talk of hypnotherapy, then you can be sure of the fact that the therapist won't control you because you are here to heal. The therapist helps you sort out your emotional issues, including deep-rooted guilt, past traumas, and others.
Question #4: Will I be aware of my surroundings?
Yes.
You will be aware of where you are, who you are, who is in front of you, and more. The only thing that happens to you is that you relax deeply. This is a rarity in today's lifestyle and that's why it has become a big deal. Otherwise, being relaxed and happy is second nature to us. But, our stressed lifestyle has made us think that being in stress and always on the go is the way to be. This is untrue. Hypnotherapy shows you your true self.
Question #5: Will I have control over myself during hypnosis?
Yes.
This is what frightens most people.
They think that going to a hypnotic state releases self-control. You are at the mercy of the other person. This is wrong. Please remember – you are completely in control of yourselves during hypnosis.
Question #6: How to prepare for a hypnosis session?
You need no specific preparation.
Just prepare your mind.
You must be ready to get hypnotized. If you resist, the therapist won't be able to put you in a hypnotic state. So, prepare yourselves that you have to relax. It is good for you. You must resolve emotional issues to move ahead in life and to live in peace. This is beneficial for your physical, mental, and social health.
Question #7: Will I stay disturbed after a hypnotherapy session?
Says who?
In fact, the opposite is true.
You would feel relaxed and lighter at heart after a hypnotherapy session. In case you feel disturbed, it means you need another session or the session did not go well.
Question #8: Is hypnotherapy a "magic spell"?
No.
It is a healing technique.
This is no magic. You need to work on this. Contrary to the belief that hypnosis is like coming under a spell, the therapy awakens your deeper self. You realize certain truths of your life. This helps you make better decisions.
This is one of the questions on hypnotherapy that people ask because the media and story writers have portrayed hypnosis to be some sort of spell. Well, that happens in fairy tales. Life is no tale, but a task. You must carry out the task as fully as possible.
Question #9: Is hypnotherapy safe?
Absolutely!
You are in control, not the hypnotist.
The latter only helps you reach the deep relaxation state to awaken your subconscious. This helps in digging the root causes of emotional problems. There is no side effect of hypnotherapy. In fact, the positive effects are many.
You feel relaxed.
You learn to manage stress.
You may even get ideas to solve your life's problems.
You break free from the clutches of dependency on alcohol or substance abuse to cope with your emotions.
You are able to destroy negative thoughts.
You find it easier to switch to good habits.
You see the brighter side of life
Question #10: Will I die during hypnosis?
No.
Hypnosis does not alter your physical body functions. It only alters your mind, that too, in a positive manner. There is no question of dying during a hypnotherapy session. In fact, people with suicidal thoughts can safely undergo hypnotherapy under a trained therapist. You may actually want to live again!
Learn hypnotherapy!
Here comes the best part!
You can learn hypnotherapy by enrolling for one of the best hypnotherapy courses in Delhi. They are affordable and equip you with a certification, in addition to a deep knowledge of this therapy.
The courses are conducted by certified and reputable therapists. This gives you a golden opportunity to learn from learned therapists. Who knows? You may come face to face with the best hypnotist in Delhi!
So, if hypnosis fascinates you and you wish to explore the world of hypnotism deeply, enroll for a course today. You can even attend a hypnotherapy event in Delhi.
Author's Bio:
Shipra Singh is the senior content writer of lifepositive.com. She is a kidney donor and has experienced life's many colors, including grey shades, that have helped her discover her spiritual side. The writer believes her life is a novel and she makes sure to turn one page at a time to understand the Divine Plan better. A God-loving person, Shipra has healed herself of life's injuries through cooking and dance therapy.
To read more such articles on personal growth, inspirations and positivity, subscribe to our digital magazine at subscribe here
Comments