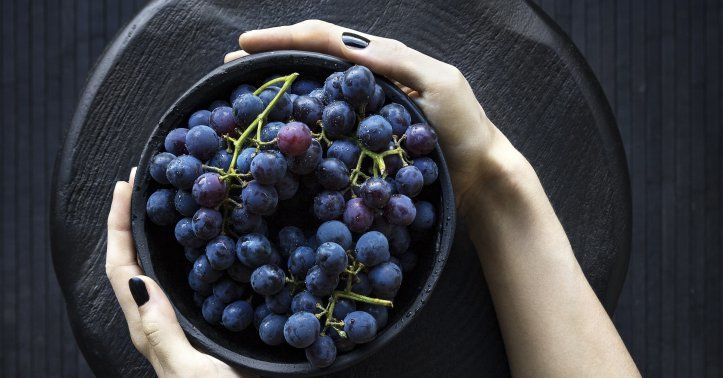 Use Reiki Healing for Weight Loss: Get Unbelievable Results!
One of the major dilemmas that people face while trying to lose weight is that they just can't lose weight! Do what, but their fat refuses to budge. You may have tried many a procedure for weight loss; now it is time to use Reiki healing for weight loss.
First, know what "healthy eating" is
Everybody knows that when you want to lose weight you must eat healthier food. But, people forget one thing - "healthier" does not solely encompass eating nutritious food. It also encompasses food that is energized. Food may be laden with vitamins, but if it is not energized, the body would not be able to utilize its vitamins aptly.
Everything that we eat impacts our physical, mental, and spiritual health. How we feel depends on what food we take and how much. Apart from this, the environment we live affects the way our body processes fat. Perhaps that's why you may have noticed that people living in a toxic and poor environment display poor health. Their bodies have a tendency to store extra fat. On the contrary, those living in a healthy environment enjoy good health in all ways.
For example, people living in Delhi may suffer from a different set of health issues than those living in Bangalore. No wonder Reiki healing training is increasingly getting popular. People of this city are in urgent need of some Reiki due to the growing pollution level in this metro city that inhibits residents to breathe properly. Reiki training is easily available to help people live holistically and heal completely.
Before you think of improving your health and becoming fitter, ensure your environment is healthy. Are you surrounded by positive, clean energy?
The absence of a healthy environment can lead to:
Spiritual damage
Emotional damage through negative thinking, negative people, and others
Physical damage through a poor digestive system, joint pains, obesity, and others
Quality of food matters in weight loss
It's not the amount of food you take, the intensity of exercise you do, or the fad diet you follow that makes you fitter. It is also not about cutting calories.
It is about the quality of food you eat daily.
When you use Reiki healing for weight loss you cannot miss food. We know that food nourishes our body, but its spiritual and energetic components create an even deeper impact on our being. Based on the original principles of Reiki, this healing therapy can make a huge difference in the way your body utilizes nutrients of the food.
Meat eaters need to be more cautious about this.
When an animal is slaughtered it is filled with horror. Before that, it is filled with anxiety and depression. If you look at the aura of an animal just about to be slaughtered, you will be horrified. It has all the dark, murky energies in it. These energies taint the meat. When we eat such an animal we acquire these energies. They increase the risk of cancer, tumor development, and heart disease. People who eat meat daily are simply killing themselves!
Crux:
If you fail to get quality food in appropriate amounts, your health deteriorates. Your energy dips. You gain weight. Your body suffers from pain. Consequently, you suffer emotionally. and then you don't know why this is happening to you.
How Reiki healing for weight loss works
The one crucial step to lose weight is to remove everything that makes you gain extra fat. From now on, see foods not just for their nutritional value, but for their spiritual and energetic value too.
When you continue to eat zero-value foods, your body registers them as unnecessary. As a result, you gain weight. You feel lethargic. Eventually, you develop lifestyle diseases like hypertension and diabetes, get joint pains and persistent headaches, and can even develop cancer.
One of the pre-requisites for weight loss is flushing out negative energies from each cell of your body.
This happens when you eliminate unwanted foods from your diet.
Avoid foods that contain processed grains like:
White bread
White rice
Pasta
Cakes and cookies
Our energy body is not evolved enough to digest these processed grains. When you eat processed foods they mess with your energy being. The next time you pile your stomach with refined items (in Hindi it is called "maida"), observe how you feel 15-20 minutes later. Most of the time, you will feel lethargic. This is because the simple carbohydrates present in processed foods give you an energy spike and then an energy crash. Your energy system goes haywire.
If you can avoid dairy, you can do a lot of good for your body. Here's why:
Cow milk and products made from it are designed only for calves. It nourishes their bodies and encourages them to grow into huge animals.
We are not cows.
The excess energy present in cow milk turns into excess fat and gets stored in our body. Our energy systems get imbalanced when we take such high energy foods that are not meant for our bodies. When you use Reiki healing for weight loss you will realize you can easily do without dairy.
The right thing to do to lose weight:
Eat the right foods, for which your body is designed to assimilate. Once you start doing this, your body will not store extra fat. It will consume all the energy present in the food in the correct manner. This is one of the reasons Reiki healing for weight loss is getting popular.
Steps to Reiki your food
Interested in knowing how to learn Reiki? To lose weight effectively, let your body absorb each nutrient of the food readily. This is one of the most effective steps of Reiki healing for weight loss.
One of the best ways to do this is to Reiki your food.
This way, Reiki energy permeates into each cell of your body. It charges your food with the energy of healing. As you eat such food, nutrients that are infused with healing energy enter your bloodstream and every cell.
Here is how you Reiki your food:
Sit to eat with a relaxed mind.
Look at your food.
Visualize a cloud of energy a little above where you are seated with the food.
Now charge the cloud with energy. Use the Reiki power symbol - Cho Ku Rei - for this.
Now, visualize this energy raining down from Reiki cloud on your food. This energizes your food.
Let it rain for a minute or two.
Draw the Reiki symbol.
End the session with a note of gratitude.
Now relish your food!
Once you habitual yourself with "Reiking" your food, you will notice a surprising change in the way you feel and look. You will look healthier and fitter. You will start losing weight. Use Reiki healing for weight loss and see yourself with new-found health.
Eat foods that contain positive energy
Our bodies are designed to assimilate certain energetic compounds. Ingesting anything other than them can create an imbalance in the energy system. A lot of damage - physically and emotionally - happens when there is an imbalance of energy in chakras.
So, if you are serious about weight loss, joining a gym and cutting down on calories is not enough. You must focus on what you are eating.
The human body is designed to digest plant-based foods better. However, if you are a meat-eater, you must choose meat of only organically-raised animals. They are reared in a healthy manner. It would be wrong to say that these animals die happily, but at least they are less stressed than those caged animals who die a horrifying death.
Vegetables and legumes viz; spinach, cauliflower, broccoli, carrots, lentils, peas, beans, and others align perfectly with the energy system of the human body.
High energy foods and how to eat them
They are nutritionally dense. They are powerhouses of energy. Now, here's where lies the caution. You must eat them in moderation. If you eat them in excess, your body is overflowed with energy, which it converts into fat. Reiki healing for weight loss promotes moderation and variety in foods.
The high energy foods include:
Fruits:
Tomatoes, blueberries, avocados, cucumber, pomegranate, grapefruit, and more.
Nuts:
Almonds, walnuts, and more.
Cooking oils:
Avocado oil and Macadamia nut oil
Whole grains:
Quinoa, rolled oats, brown rice, sweet potato, and more.
Make sure you don't eat these foods in a high amount. Eat them in moderation and you will find your body bubbling with energy and health. Do you know these high energy foods help tremendously to lose weight? But only when you eat them in moderation.
Ah! Now you realize whey you weren't losing weight!
People had suggested you eat lots of salads to lose weight. You piled up your plate with cucumbers, tomatoes, and more. So, you were having high energy foods as a substitute for meals. This led to energy imbalances, which prevented you from losing weight. Remember, these foods are not mealing substitutes. You must take them when you are already full so that you take them in moderation.
One of the Reiki sayings goes like this: "Hara Hachi Bu Me." It means "until 80%."
Losing weight does not mean you keep eating salads made of high energy foods. You would hardly lose weight like this. Eat a decent meal containing moderate carbs, a good amount of protein, a little fat, and adequate vitamins and minerals. Finish off with a small salad. Before that, energize your food with Reiki. See the difference.
When you use Reiki healing for weight loss you must eat a huge variety of foods. Do not be afraid of eating. Choose foods wisely and eat happily. You will lose weight in a lesser time than you expected.
Another way to Reiki your food using the violet flame
Place your food on the table.
Sketch the Mental Healing Symbol of Reiki (Sei He Ki) on the table to begin the flow of Reiki energy.
Now visualize a purifying violet flame originating from under the table.
Sketch the Power Symbol of Reiki (Cho Ku Rei) to enhance energy flow. This helps the flame to grow big until it envelopes your food.
Now say: "May this food on the table be purified and energized, and filled with light and love for maximum health benefit."
Let the violet flame burn for some time. Use your intuition in this case.
Turn off the violet flame. Seal the energy with Reiki's Power Symbol.
Relish your energized food!
Energized food tastes better and gives you more energy than normal food.
This technique of using Reiki for food energization through the violet flame takes 2-3 minutes.
When you use Reiki healing for weight loss you don't just lose extra weight; you also lose your bad eating habits. This helps you in the long term. You develop respect and love for food and stop taking it for granted. How many times do we eat mindfully? Well, now you will because when you energize the food you feel its presence.
Conclusion:
Stop running to and fro looking for the best way to lose weight. Use Reiki healing for weight loss and see how you shed those unnecessary pounds and become fitter.
Remember the following:
Before eating, Reiki your food. Visualize healing energy being dissipated in your body during the digestion of food. This will help your body absorb each nutrient properly and use it fully. Your body will become healthier and fitter with no extra fat.
Love your body. So what if you are the plus-size? Love your size and the way you are. The more you resist your physical imperfections, the more they become prominent to you. Just accept them and work towards healing them. They will vanish. Even if they don't, they will stop bothering you and this is the most important thing.
Write affirmations like "I am losing the extra fat. I am feeling the healing energy and health flowing into me." Energize this paper and keep it with you. Read it twice or more daily. Believe in what you have written.
Activate your solar plexus chakra, which strengthens your willpower. Use a yellow crystal for this. Energize it with Reiki (now you know how to) and place it on the abdomen where the chakra is located.
Once you begin to use Reiki healing for weight loss, you would find that it is easier to urge your body to remove unwanted things when the environment is favorable. Most of the time, storing extra fat is the body's defense mechanism to cope with the unhealthy environment and the imbalance in energies. A course or workshop that provides Reiki healing training in New Delhi can be beneficial.
Author's Bio:
Shipra Singh is the senior content writer of lifepositive.com. She is a kidney donor and has experienced life's many colors, including grey shades, that have helped her discover her spiritual side. The writer believes her life is a novel and she makes sure to turn one page at a time to understand the Divine Plan better. A God-loving person, Shipra has healed herself of life's injuries through cooking and dance therapy.
To read more such articles on personal growth, inspirations and positivity, subscribe to our digital magazine at subscribe here
Comments