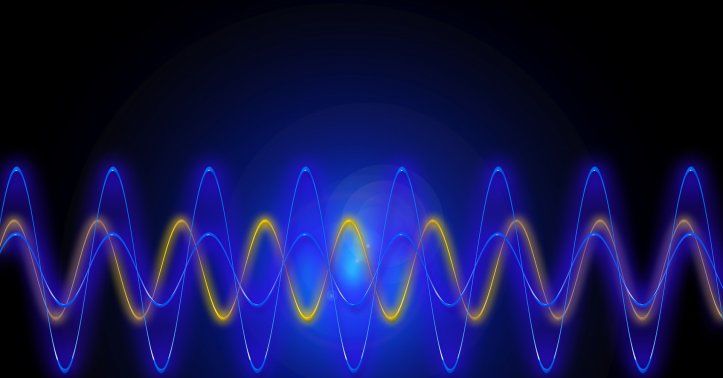 How Sounds Can Heal Us - Try the Sound Healing Therapy
Sound matters!
The human voice is one of the most powerful sounds on the planet. It's the sound that can make you feel love or can make you start a fight.
Humans can produce so many sounds with different tone and pitch, which can create a change in self and the environment.
Water molecules changed with sound!
Dr. Emoto from Japan had conducted research on how the molecule structure of water changes with words, music, and pictures. Emoto's water crystal experiments consisted of exposing water in glasses to different words, pictures, or music and then freezing and examining the aesthetic properties of the resulting crystals with microscopic photography. Emoto made the claim that water exposed to positive speech and thoughts would result in visually "pleasing" crystals being formed when that water was frozen, and that negative intention would yield "ugly" frozen crystal formations.
So how does sound affect us?
Our body is 70% water and it is a very good conductor of sound, so are we. It's not surprising that sound has a powerful effect on us. Hearing is your primary warning sense, just like every animal on the planet, a sudden sound will start a process. It releases cortisol, it increases your heart rate, it changes your breathing pattern. This is because we've been programmed over hundreds of thousands of years to assume that any sudden or unexplained sound is a threat and your body gets ready to fight or flee.
It changes our emotions and our moods. Like music, think of your favorite music, and just be aware of how you feel when you listen to it. Yes, it brings certain changes in your present mood. "Physiologically, music has a distinct effect on many biological processes. It inhibits the occurrence of fatigue as well as changes the pulse and respiration rates, external blood pressure levels and psychogalvanic effect."
So, the music changes our mood. However, it's not the only sound that does that. There are plenty of sounds in the environment that do the same - like a waterfall, ocean waves, rains, heartbeat, singing bowls, gongs, temple bells, wind chime, musical instruments. Bird song, for example, makes us feel relaxed and reassured, because we've learned over hundreds of thousands of years again that when the birds are singing we're normally pretty safe. Sound can affect our emotional state quite deeply.
Sounds and stress
How well you work depends on the sounds around you. If you have a noisy environment to work at, you will have a lot of distraction and the focus towards completing a task will get affected. The most distracting sound of all is the human voice. If somebody is speaking next to you, it's very difficult to block out that sound. We have no earlids and distracting human conversation hugely impedes your productivity.
Some sounds can cause stress and make us behave negatively like traffic noise, violent conversation, hammering work, grinding, loud metal. It makes us less sociable, less helpful, and less approachable if we're in a noisy setting.
We have different religious groups. They work a lot with mantras, prayers, and chants with musical instruments in a rhythmic pattern, which creates a deep healing sound. This has the power to change the biological function of the body.
Every sound or word that you utter from your mouth will affect you and the environment. You can try this: take any word or sentence and repeat it for 21 times and just notice what changes in your mood it is bringing.
Crux:
So, the sound brings a change in our mind, body, and breath. It's important to know this because if you start to listen consciously to sounds around you, you can start to design your environment so that those effects are not working against you but working for you.
Meet our certified Alchemy Sound Healing Expert.
To read more such articles on personal growth, inspirations and positivity, subscribe to our digital magazine at subscribe here
Comments