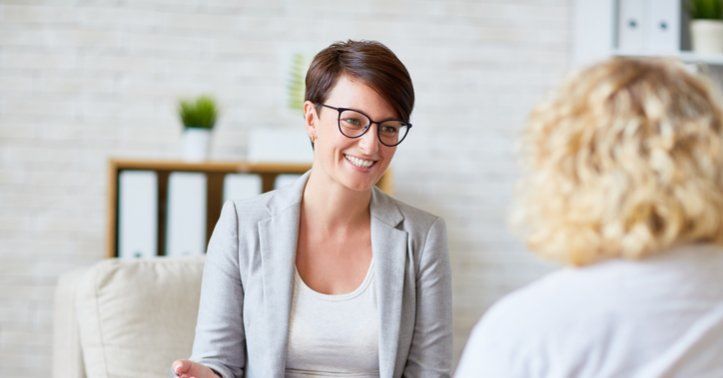 How to Talk to a Life Coach - Break the Ice in 5 Ways
Let me begin by saying this - it's really not that difficult!
And there is nothing to be ashamed of in having to talk to a life coach. The reason I say this is because many people still feel a stigma in having the need to talk to a life coach. They are reluctant to tell others and even acknowledge to themselves that they are seeing a coach. Life coach talk, however, is not only relevant if and when you are facing a difficulty or challenge and failing in life. It is simply a service that you take from an expert to maximize your potential in various aspects of life.
Life coaching has emerged as a professional service in today's world. There are special professional courses and training programs to be able to become a coach.
A life coach is not a psychologist
This takes care of the stigma or taboo that many people may have in their minds regarding taking the services of a coach. Life coaching is a well-recognized consulting service available across the world by various experts and trained professionals in this field. It is a full-fledged and lucrative career option. Moreover, it is a fantastic service available to us all in today's highly competitive and stressful world environment.
A life coach is different from a therapist or psychologist in the sense that while a therapist usually focuses on short-term goals and therapy, a life coach helps you design your entire life to harness your highest potential. The pro then also helps you take proper action to fulfill and achieve that design.
The life coach's favorite tool is their clients' personal integrity. They use this to help them bring about real and deep changes in their lives. The coaches take up and address almost every area of your life and help you move forward wherever you may be stuck at. They work on the areas especially that you want to grow, evolve, and become better in.
Life coaches make use of various exercises and activities to do all this. He or she addresses our identity, personality, beliefs, patterns, conditioning, internal representations, feelings, values, thoughts, actions, habits, and attitude in life. Hence, they are able to help us transform and change these. Life coach talk is usually done in a one-to-one setting. These days life coaching sessions are also undertaken on skype and phone and not necessarily face to face.
Life coach talk - how to begin
Well, a good and professional life coach will make sure you talk!. They will have the right questions and would encourage you to talk. They would try and understand you right form your values and beliefs to be able to help you at the root level.
Acknowledge that you and everyone can need some help
The very first step in being able to talk to a life coach is to simply acknowledge that it is absolutely ok to talk to one!
Take it as a professional consulting service wherein you are trying to simply increase your potential, especially in areas where you might be struggling in life. Everyone can do with a life coach in today's world! Whether it is a personal issue, a business issue, or a work issue, or a personality or behavior pattern issue that you are trying to deal with. Life coach talk can be highly beneficial for all.
Just like you go to a gym and see a personal trainer, or consult a nutritionist or a dietician, a coach for life is no different!
Be positive and open-minded
Meet and talk to a life coach with an open and positive frame of mind. Have no doubts about whether, if, and how life coach talk will help you. If not anything, you will surely learn something positive out of a life coaching session. If not even that, I can assure you that simply talking to an expert can be empowering and, hence, a good experience for many. Open up to yourself as well as to your coach. You will have a positive experience and even benefit greatly from a life coaching session.
Open up
It would help greatly to simply open up to your life coach. The entire point of having and consulting a coach is that they can know your darkest fears or weaknesses and help you address them. So, do not be afraid of opening up and sharing details. A good life coach would never push you for any details but would make use of cognitive tools and techniques to gauge your responses. However, it is a good exercise to open up as it can provide great insights to you about yourself.
Sometimes, the answer lies in asking the right question! When you open up about your thoughts and feelings, you might be surprised by them.
Ask and clarify doubts
Do not be bogged down by the expertise and the aura of a life coach. Ask, inquire, clarify as much as you can. Feel free to ask your coach almost anything under the sun! Do not worry about what the person seated in front of you will think about you if you ask something from him or her. Take as many sessions as required to properly and satisfactorily address your problem areas.
Do not avoid or hide any area
A life coach helps you see yourself 360 degrees. In order to be able to help you bring about effective positive changes in your life, they do need to be able to see and know about you in almost all areas of your life. So even while you might want to share only relevant details with a life coach, do not unnecessarily hide and feel hesitant in sharing about any area of your life with them. Often, an issue in a specific area in your life, say personal, might be adversely affecting a completely different area of your life, say work. A life coach would need to work with everything in order to provide effective positive results for you.
In what areas of life can a coach help you?
A coach can help you in almost all areas of your life, be it personal or professional. A good professional life coach will spend a lot of time understanding you, your identity, beliefs, and values in order to work at the root level.
Business and career
A life coach can help you tremendously in your professional work and business life. It does not matter what level you are at – whether you are just starting out in your career, are at a middle level, are at a senior level role, or are the CEO of an organization. Life coaching has various benefits for various stages of your professional life.
Life coach talk can help you deal with almost all issues in your work. Even if there is no issue, an expert can help you boost your productivity and performance at work. A coach can help you not only deal with changes and demands at work but also increase your capabilities and skills to be able to deal with work demands better.
Personal growth
A life coach helps you reach and achieve your highest potential by helping you overcome your weaknesses. They also help you make the most of your strengths. They help you conquer your fears and limiting beliefs. Life coaching is essentially a service for self-improvement. It is designed to inspire, motivate, and take action for your desired vision.
Relationships
A life coach not only helps you strengthen your relationship with yourself but also with others. If you are facing any challenge in any relationship and do not know what to do, a life coach can help you address and resolve this problem.
Benefits of a life coach
A life coach is almost like a friend or a family member who helps you answer various questions in life and also gives you advice. However, he or she is much more than a friend or family member in the sense that he or she will offer completely unbiased advice, unlike a friend. A friend's/ family's advice can be biased. They also might not be well-equipped to provide answers and solutions to various questions. A fruitful life coach talk can help you seek solutions to your problems.
A coach can help you address the smallest of concerns to the largest and the most critical issues of your life. For example, right from helping you become more decisive and avoid delay by choosing your clothing for the morning at night itself, to the most suitable career options for you, a life coach can help with everything! For some, these goals and problems can sound like no-brainers but, to others, a coach can help them look at themselves in a whole new light!
A life coach helps you focus on your present and move towards a better future. He or she helps you find answers to your problems yourself by simply providing guidance and insights. Such an expert helps you arm yourself with tools to deal with almost anything in life.
A life coach talks can help you overcome your weaknesses and capitalize and leverage your strengths. The talk can help you expand your comfort zone and, many times, even come out of your comfort zones as required. A coach of life helps you eliminate your limiting self-beliefs and help you clarify your priorities and goals. They further assist in developing empowering habits and thought and belief patterns. They help you translate these into action.
Conclusion
One of the best parts about seeing a coach is that you have complete freedom and control over the relationship. This means that it is totally up to you how many sessions you want to have with him or her. It is, however,, advisable to take at least as many sessions as required to effectively address your main concern. You can also prioritize what issues, goals, and areas you want to first tackle head-on. Life coaching is a positive experience tailored and customized to each individual. It throws a great chance to give yourself the attention you really deserve and need.
So, see a life coach today and increase your personal as well as professional potential in life. Get some life coach talk and you will not regret it. You will, in fact, be highly thankful to get insights into yourself that you never earlier thought of or were aware of.
A life coach more often than not will be exactly what you have been looking for but never got around to having. The best part is that today many experts and professional life coaches are available. If something inside you is stopping you from taking a leap to the next level in your personal or professional life, consult a life coach today!
Life coach talk has, in fact, become highly relevant in various industries today like therapy, education, business. It simply boosts your potential in life! A life coach helps you set goals in life and helps you achieve those goals.
Author Bio:
Shilpi Goel is a content curator, writer, and an avid reader. She is a Reiki master healer and an aspiring life coach. Having experienced tremendous personal and professional growth Shilpi feels passionately about sharing her learning with others. Being a firm believer in the fact that we all have the power to shape our destiny and life, Shilpi seeks to share her insights on spirituality, personal growth, holistic well-being, and life in general!
Join our life coach training here.
To read more such articles on personal growth, inspirations and positivity, subscribe to our digital magazine at subscribe here
Comments