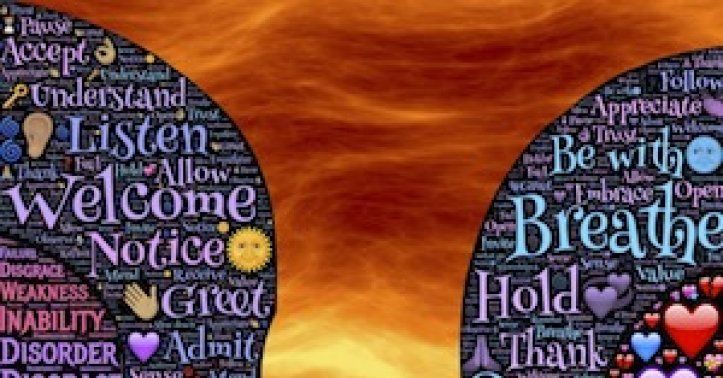 The Need of the Hour- Healers to the Rescue
The world needs healers. This is the need of the hour. I met thousands of people in the last eight years or so, during my journey as a healer, and many out of them had prejudices, views, judgments about healers and the healing business. Yes, business! People said it's just a business people are doing to earn money by fooling people. A lot of your fellow healers like me must have heard what I did and must have tried to convince your clients otherwise. Well! I would tell such people "Yes! Of course, it is a business! A spiritually-based business! Where both you and I benefit. It's a win-win deal." My clients would look at me stunned by the answer. Their next sentence would be "...but then there are healers in every nook and corner these days...". "Now this is the best thing that has happened," I tell them. "There should be more and more healers"
Healers are the Need of the Hour
Yes, my friends, we need more and more healers, and at least one healer in each home. Change is constant and now the times have changed drastically. People around the globe are talking about stress and stress-related health issues, pollution, wars, terrorism, adulterated food and crops, violence against children, women, animals, and birds. The world has progressed and nations developed. In this chaotic world, we need people who can guide, counsel, heal, and empower the masses to lead a healthy and peaceful life. After all, we do need a peaceful world for ourselves and generations to come. The population of the entire world is too much and just a handful of most popular healers cannot cater to everyone in person. For this reason, healers are the need of the hour. Healers teach more people to become healers so that they can spread light and love. Which so much of unrest all around we really need to maintain the balance and that's where the healers come into the picture.
The Misunderstood Ones
Another slam in the face comment healers receive is "The real healers who are actually very powerful do not charge any money!!!" Well, then why even bother to approach a professional healer? I would like to highlight 'Professional' here. Healers spend a lot of time, money, resources, etc. to come up to a level where they can start helping people. Most of them have families and bills to take care of. They also provide excellent customer service to the clients (everything in this world is based on customer service). They give very practical solutions to the problems and they heal issues that would otherwise cost thousands or lakhs of rupees/dollars etc. It's important that I mention that the healers do take on problems of their patients/clients in the process of resolving their issues. This is just like fighting with the fire. The firemen's lives are always at stake when they save people. Many do get hurt saving lives. I can vouch for this because I've had the first-hand experience and that's why I always tell my students to charge their clients no matter what!!!
So, my friend, if you're a seeker seeking solutions to your problems, please have faith and know that God sent you to a healer because it is the need of the hour. It's time for your problems to go away. Believe and follow the guidance given, and try to learn from your healer who is, in fact, your Guru at the time.
I would say to the fellow healers that keep doing the great work with faith and confidence in yourself. God chose you for a reason. We all need you and we need you to create more and more healers. This is the need of the hour. So... Heal the world. Make it a better place! For you and for me and the entire human race...
Lots of love to all of you and many blessings.
About Healer
Christinaa Josan is a Certified Tarot & Angel Card Reader, Reiki Master & Teacher, Angel Therapist, Angel Reader, Hypnotherapist, Past Life Regression Healer, Medium (communication with the spirit world e.g. with a passed over loved one), Realm Reader, & Numerologist. She is an active healer for the past 6 years.
To book a session with her, click- https://www.thesilverlining.co.in/contactproceed/christinajosan
To read more such articles on personal growth, inspirations and positivity, subscribe to our digital magazine at subscribe here
Comments