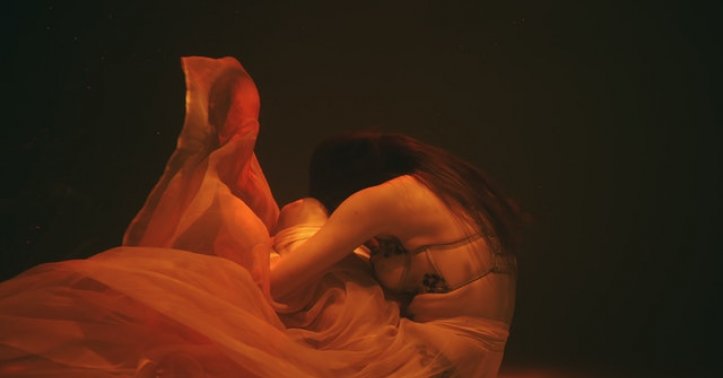 Top 5 Alternative Treatments for Clinical Depression
Clinical depression is a severe form of depression marked by intense thoughts and feelings of sadness. An individual with this condition might feel an overwhelming sense of despair and hopelessness regularly. This mental condition is also known as major depression or major depressive disorder (MDD).
Clinical depression makes it difficult to do everyday activities like eating, studying, working, sleeping, or having a fun-filled time with friends. This condition is different from the depression form caused by a traumatic event such as an accident or the sudden death of a loved one.
Instead, the feelings attached to clinical depression are intense and may last for extended periods. Although some people experience clinical depression once, others have to deal with it multiple times throughout their lives.
Clinical depression is a common mental disorder in the United States. According to a recent report from the National Institute of Mental Health, 7.8% of American adults experienced at least one episode of MDD in 2019.
People with the condition do not realize it, and even when they do, not seeking medical treatment reigns supreme. When MDD is left untreated by the appropriate medical personnel, the resulting complications can be life-threatening. Treatment forms for clinical depression involve medications and alternative therapies.
What Causes Clinical Depression?
Even experts do not know the exact cause of clinical depression, as it can affect anyone regardless of age, sex, and circumstance. However, after in-depth research, MDD may be linked to the following factors:
Genetics
When individuals come from a family line known for depression, they'll most likely develop the condition or something similar. For perspective, an identical twin has a 70% chance of developing depression once in their lifetime if the other has experienced bouts of depression.
Environment
Regular exposure to violence, abuse, stress, and other traumatic circumstances can increase the likelihood of someone developing depression.
Personality
Personality also plays a role in determining the risks a person has of encountering depression suiting their lifetime. That said, studies have shown that having a pessimistic disposition or low sense of self-worth increases one's susceptibility to depression.
Biochemical Factors
Imbalances or the fluctuation of certain mood-regulation chemicals vital in regulated brain operations, such as dopamine and serotonin, can trigger mild to severe MDD episodes.
Symptoms of Clinical Depression
There are no laboratory tests indicative of clinical depression. However, doctors may take blood samples to check for conditions similar to depression, including hypothyroidism or substance abuse.
Doctors diagnose clinical depression when symptoms persist for two weeks or more with at least four other functional changes in the mix, such as sleep or eating disruption, loss of energy and concentration, suicidal thoughts, and self-image problems.
Common symptoms of clinical depression are:
Unexplained feelings of sadness, emptiness, or hopelessness.
Inability to concentrate, recall things, or make crucial decisions.
Loss of interest in once enjoyed activities like reading, sports, or sex.
Insomnia and other sleep-related conditions.
Weight loss and reduced appetite. A person with MDD can also have increased food cravings and weight gain as symptoms.
Lethargy, weakness, and general lack of energy.
Physical problems like headaches and pain in the joints, spine, or back.
Feelings of restlessness, frustration, anger, or irritability.
Impaired movements, speech, or thoughts.
Thoughts of death, suicide, and suicidal attempts.
How Is Clinical Depression Treated?
The primary forms of clinical depression treatments are antidepressant medications and psychotherapy. That said, antidepressant medications also do the trick as they correct biochemical imbalances in the brain believed to play a role in depressive episodes.
Here are other treatment forms vital in treating clinical depression:
Serotonin and Noradrenaline Reuptake Inhibitors (SNRI)
SNRIs are instrumental in raising serotonin and noradrenaline levels. These chemicals are essential as they play a significant role in mood stabilization. Famous SNRI examples are venlafaxine (Effexor) and duloxetine (Cymbalta).
Selective Serotonin Reuptake Inhibitors
Otherwise known as SSRIs, this antidepressant selectively blocks the reuptake of serotonin in the brain. Doctors are more likely to prescribe this than any other antidepressant class.
Examples include paroxetine (Paxil), fluoxetine (Prozac), and sertraline (Zoloft).
Tricyclic Antidepressants
Tricyclic antidepressants get their name from the three rings attached to their chemical structure. Examples are amoxapine–clomipramine (Anafranil) and amitriptyline (Elavil).
Psychotherapy
Psychotherapy attempts to treat clinical depression through verbal and psychological techniques. These procedures are vital as they help identify negative thoughts or behaviors that trigger bouts of this mental condition.
Here, the therapist meets the patient regularly to talk about their issues and figure out ways to overcome them.
Common approaches in psychotherapy for depression include:
Cognitive Behavioral Therapy (CBT)
CBT encourages the patient to keep track of negative thought patterns and behaviors that trigger depression. Here, the patient has to keep detailed records of events they experience throughout a given period and recount their reactions to these occurrences.
Dialectical Behavioral Therapy (DBT)
DBT teaches patients to identify and accept negative thoughts and behaviors. Thus, when patients validate their shortcomings, they learn to cope with them and regulate their reactions.
Psychodynamic Therapy
This approach takes a closer look at conflicts from the past of a person that resulted in depression.
When the therapist sifts out the root cause, they direct patients on how to resolve them and lead a life devoid of depression.
Alternative Treatments for Depression
Another approach to treating clinical depression is by using alternative therapies. Patients who do not respond adequately to conventional treatment may opt for alternative therapies.
That said, it's important to note that regulatory agencies don't approve these therapy forms for MDD treatment. Therefore, patients must speak with their healthcare provider before engaging any.
Notable mentions include:
Herbal Remedies
Plant-based therapies like St. John's Wort and Ginkgo Biloba have become popular for treating MDD cases with positive outcomes. However, patients must speak with a doctor about this treatment's efficacy and what interacting with other medications might lead to in the long run.
Reflexology
Reflexologists help depressed patients get better by applying pressure to specific points on the hands and feet. Since hand and feet nerves connect various body parts, this therapy variation takes advantage of this deeply rooted physical connection.
Meditation
Meditation involves concentrating one's thoughts on a single idea, image, or word. When done right, it can clear the mind of thought patterns that result in depression.
Several clinically depressed patients who embark on regular meditative practices have shown signs of recovery in times past, and it has become one of the "go-to" treatment alternatives for MDD.
Breathing Techniques
Diaphragmatic breathing relaxes the body and can help deal with depressive episodes that emanate from environmental factors like stress. Taking deep breaths is vital in lowering a person's heart rate and taking their mind away from depression triggers.
Acupuncture
Acupuncture is an ancient Chinese practice that involves the insertion of thin needles into specific body points. This treatment type aims to restore the balance of vital energy (qi) to improve health. Acupuncture is calming and has had its use in dampening some clinical depression cases.
Conclusion
Clinical depression is a debilitating and life-threatening mental health condition that affects many people. Fortunately, patients can get treatment and return to their best lives by using any or a combination of medications, psychotherapy, alternative remedies.
That said, before you engage in any treatment form, get them approved by your doctor. This act saves you from any unfortunate circumstance that might crop up during or after usage.
To read more such articles on personal growth, inspirations and positivity, subscribe to our digital magazine at subscribe here
Comments