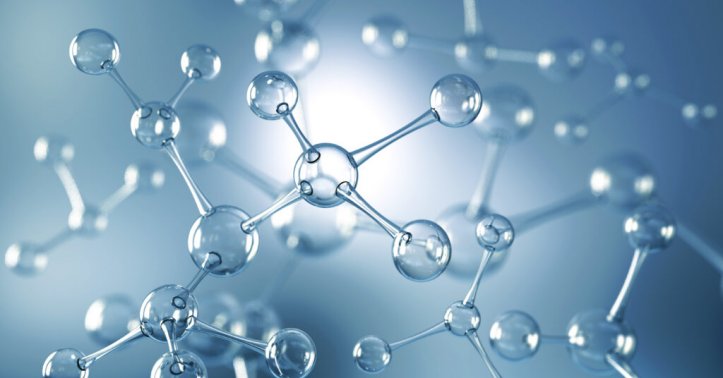 Understanding Drug Valuation: A Brief Guide
In the ever-evolving healthcare landscape, the valuation of drugs plays a crucial role in determining their worth and impact on patient outcomes and healthcare systems. Drug valuation involves assessing the economic, clinical, and societal value of pharmaceutical interventions.
Drug valuation refers to the assessment of a pharmaceutical product's value, taking into account its therapeutic benefits, cost-effectiveness, and broader implications for patient populations and healthcare systems. It involves analyzing qualitative and quantitative factors to determine the appropriate pricing, reimbursement, and access policies for a drug.
Why Drug Valuation Is Important
The significance of really understanding drug valuation must be balanced. It serves as the foundation for crucial decisions made by various stakeholders within the healthcare ecosystem:
Evidence-Based Decision Making: Drug valuation provides evidence-based insights into the clinical efficacy and safety of medications, guiding healthcare professionals in prescribing the most suitable treatments for their patients.

Affordability: Accurate valuation helps pharmaceutical companies establish fair and justifiable drug prices.

Reimbursement and Market Access: Payers and health authorities rely on drug valuation data to assess the value-for-money proposition of medications, influencing reimbursement decisions and market access.

Healthcare Resource Allocation: By considering the cost-effectiveness of drugs, healthcare systems can allocate limited resources efficiently, directing funding towards treatments that offer the most significant benefit to patients and society.

Innovation and Research: Drug valuation affects the incentives for research and development. It can encourage investments in areas with significant unmet medical needs.
Factors Influencing Drug Valuation
Research and Development
The research and development (R&D) phase is one of the most critical and resource-intensive stages in the pharmaceutical industry. The costs of discovering, developing, and testing new drugs are substantial and can significantly impact the drug's ultimate valuation. High R&D expenses often lead to higher prices for the final product to recover these investments.
Clinical Trials and Regulatory Approval
Clinical trials are essential for establishing the safety and efficacy of a drug before it can be approved for commercial use. The outcomes of these trials heavily influence a drug's valuation, as positive results demonstrate the therapeutic benefits and justify its value.
On the other hand, failed or inconclusive trials can lead to a decline in a drug's worth. Additionally, the regulatory approval process and the time it takes to gain market authorization can impact a drug's potential revenue generation.
Market Potential
Assessing the market potential and anticipated demand for a drug is crucial in determining its value. Factors such as the size of the target patient population, the prevalence of the disease or condition being treated, and the availability of alternative treatments all play a role in gauging the market potential. A drug addressing a significant unmet medical need or serving a niche market may command a higher valuation due to the potential for significant revenue generation.
Competition and Patent Exclusivity
Competing drugs in the market can affect a drug's valuation. The competitive landscape influences pricing strategies and market share, mainly when multiple drugs target the same condition.
Moreover, patent exclusivity grants the developer a period of market exclusivity, allowing them to charge higher prices and recoup R&D costs. Once patents expire, generic competition may arise, leading to a decline in the drug's value.
Health Economic Considerations:
Evaluating the health economic impact of a drug is crucial for determining its value in terms of cost-effectiveness and overall healthcare system expenditure. Health economic considerations involve assessing factors like the drug's potential to reduce hospitalizations, improve patients' quality of life, or prevent costly complications.
Cost-effectiveness analysis and health technology assessment play a significant role in this aspect, guiding decisions on pricing, reimbursement, and access policies.
Drug Valuation Techniques
There are various drug valuation techniques with which you can understand the actual value of a drug. Here are some of the most used ones.
Cost-effectiveness analysis: Cost-effectiveness analysis is a quantitative method used to compare the costs of different healthcare interventions, including pharmaceuticals, relative to their health outcomes. It involves calculating the incremental cost per unit of health benefit gained (e.g., cost per life-year saved or cost per quality-adjusted life-year gained).

Cost-benefit analysis: Cost-benefit analysis is a comprehensive technique that assesses the economic efficiency of a drug or healthcare intervention by comparing the monetary value of its benefits with its costs. In CBA, the benefits and costs are expressed in monetary terms, allowing for direct comparison.

Quality-Adjusted Life Years (QALY): QALY is a measure used in health economics to assess the overall impact of a healthcare intervention on a patient's quality of life and life expectancy. QALY combines the quantity of life (life years gained) and the quality of life (health-related quality of life) into a single metric.

Comparative Effectiveness Research (CER): CER aims to compare the effectiveness and safety of treatments or healthcare interventions in real-world settings. CER can help identify which drugs are more effective for specific patient populations and inform drug valuation decisions based on real-world outcomes.

Real-World Evidence (RWE): RWE studies analyze data collected from routine clinical practice, patient registries, electronic health records, and other real-world sources. RWE studies can help fill gaps in evidence, especially for rare diseases or long-term outcomes, and contribute to more accurate drug valuation.

Risk-Adjusted Net Present Value (NPV)- This method evaluates the present value of projected cash inflows and outflows while determining the likelihood of technical and regulatory success.
Challenges and Controversies
Access and Affordability
The challenge of balancing access and affordability of drugs revolves around ensuring that patients have appropriate access to essential medications without financial hardship. High drug prices can lead to restricted access for patients. This includes those without adequate insurance coverage or regions with limited healthcare resources.
High Prices and Healthcare Sustainability
The rising costs of pharmaceuticals, especially for specialty and life-saving drugs, pose a significant challenge to the sustainability of healthcare systems. The increasing financial burden of high drug prices can strain healthcare budgets and limit access to other necessary treatments and services.
As a result, healthcare payers, governments, and patient advocacy groups struggle to balance incentivizing innovation and ensuring the long-term sustainability of healthcare systems.
Marketing and Lobbying
Pharmaceutical companies invest substantial resources in marketing and lobbying efforts to influence drug valuation decisions and shape healthcare policies. Such practices can lead to biased perceptions of a drug's value, potentially overemphasizing its benefits or downplaying risks.
The influence of marketing and lobbying on drug valuation processes raises concerns about the objectives and transparency of these assessments. Maintaining a fair and unbiased drug valuation process grounded in robust evidence is crucial to address this challenge.
Life-Saving Medications
Drugs that treat severe or life-threatening conditions often carry a higher valuation due to their potential to save lives. However, determining the appropriate pricing and reimbursement for these medications can be ethically complex. High prices may be necessary to recoup research and development costs, but they can also lead to limited patient access.
Conclusion
In terms of making money, drug valuation is very crucial. However, you must also consider that healthcare must be accessible to all. Valuing a drug requires harnessing a diverse set of tools and insights to gain a comprehensive understanding of its true worth.
By combining multiple techniques, investors and stakeholders can create a more holistic picture of a pharmaceutical drug's value. This informed approach will help navigate the dynamic pharmaceutical landscape confidently and make well-judged investment decisions with the potential for tremendous success.
To read more such articles on personal growth, inspirations and positivity, subscribe to our digital magazine at subscribe here
Comments