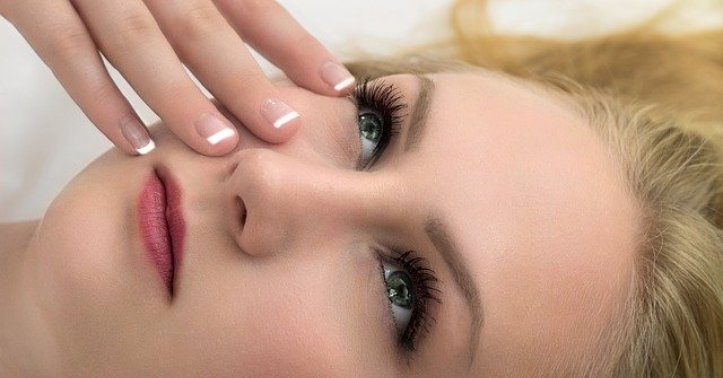 Best Ways to Restore Your Youthful Face
When you are young, fine lines, wrinkles and sagging skin isn't something you think about. People in their 20s and 30s are the gold standard for beauty. However, as we age, our skin starts to lose its elasticity, and you may notice fine lines and wrinkles appearing.
Aging is a natural process that you have little power over. But, it is possible to slow down the appearance of aging depending on how you treat your skin. Here are five skincare tips to help you relive your youthful days:
Get enough sleep
Your skin repairs itself when you sleep or rest. Without at least seven hours of deep sleep every 24 hours, your body will not be able to repair damage to various tissues and organs, including the skin.
Sleep deprivation also activates your body's stress mode, leading to the release of Cortisol, a stress hormone, which isn't exactly a desirable chain of events.
If you sleep for less than the recommended 7-9 hours per night out of choice, then consider revising your sleep patterns for the sake of your skin and your general health. There are many resources you can use to help you get more sleep including seeking the advice of a therapist.
Watch your weight
Obesity has become a crisis in the US. People are relying on junk food and getting less active by the day, thanks partly to the ongoing growth of the fast-food industry and the incorporation of computers and other devices into our daily lives.
Packing on pounds increases your insulin and cortisol levels, leading to a surge in the breakdown of collagen. Collagen degradation leads to wrinkles.
Additionally, weight fluctuations can affect your skin's elasticity and cause you to develop wrinkles and stretch marks as a result of the constant stretching and relaxation action.
A good weight loss plan will help you keep your body mass index within the recommended range for your height and in turn help you to look younger and more vital.
Cosmetic Injection
People react differently to different anti-aging treatments. If you want near-instant results, cosmetic injections may be the most suitable solution. Botox injections are highly effective in reversing signs of aging, such as wrinkles and frown lines.
Treatment with cosmetic injections involves injecting serum beneath the skin around the targeted area, this process takes about ten minutes to perform.
You also don't have to worry about the downtime afterward. The treatment area heals within three days of the injections, meaning there's minimum downtime.
Avoid stress
There is no positive side to leading a stressful life. When you are continually agonizing over things you can't do much about, you increase the production of cortisol, which is known to damage elastin and collagen. When the output of these two chemicals is altered, the skin's self-repair ability takes a dip.
Practices such as Tai Chi, brisk walking, meditation, and yoga have been shown to help reduce anxiety and other stress-related symptoms. Working out is also a great way to reduce stress.
Avoid sugary foods
Sugary foods may taste good, but they are your skin's worst enemy. When sugar is absorbed into the bloodstream, it combines with proteins in the body, including those that makeup elastin and collagen, leading to the destruction of the two key skin-supporting compounds.
Cutting back on your consumption of candy, soft drinks, white bread, and other simple carbohydrates will help you contain rapid skin degradation.
Change your makeup habits.
You may not realize that applying and removing makeup can affect your skin. Avoid tugging the skin around your eyes, eyelashes, skin, or applying too much force on your face with your hands or makeup instruments. You can be gentle and still achieve a perfect look.
If, for some reason, you must pull or hold the corners of your eyes when applying makeup, do it with your ring finger as it tends to exert less pressure than the other fingers.
Also, be sure to remove your makeup every night before retiring. Makeup can mix with the oil and dirt that accumulate on your skin, leading to pore-clogging and, eventually, blackhead and acne breakouts.
Achieving a youthful look starts with minimizing signs of wrinkles and another aging. Incorporating some of the tips above can help you achieve a more youthful, healthy look.
To read more such articles on personal growth, inspirations and positivity, subscribe to our digital magazine at subscribe here
Comments