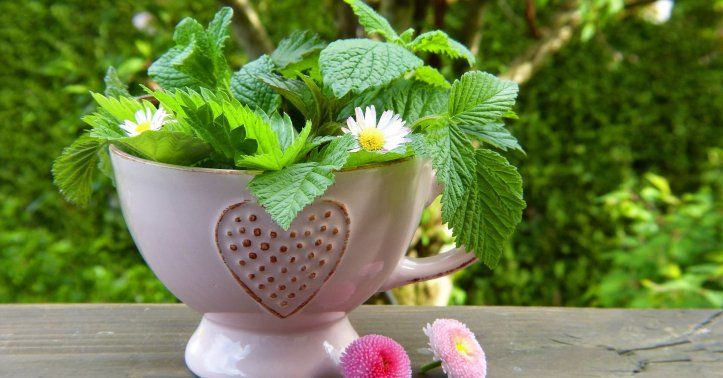 What is Naturopathy: 6 Outstanding principles of healing
There is Allopathy and there is Homeopathy; but what is Naturopathy? As the name suggests, this is a form of medicine that uses the ingredients of Mother Nature. You can say it is akin to Ayurveda. Naturopaths first find out the unique body compositions of each patient. They then create a customized treatment plan that is non-toxic and natural-based. The treatment helps to restore the patient's physiological, chemical, and psychological balance of the body.
6 Healing Principles of Naturopathy
What is Naturopathy? Well, Naturopathy is a form of medicine that works in tune with Nature. Our bodies are made up of five elements and there are three distinct body compositions. An imbalance in these elements and compositions leads to diseases. Naturopaths first try to detect the imbalances and the cause of imbalances. Then, they prescribe treatment that restores balance. Once this happens, diseases automatically vanish.
1. Using the healing power of Mother Nature:
Mother Nature has bestowed the body a wonderful ability to heal itself. Naturopaths only facilitate this healing power. Their treatment plans focus on removing the hindrances that inhibit the body to heal itself.
The body's defense mechanism and repairing ability is miraculously powerful. However, our modern technology-driven and artificially based lifestyle have hampered the body's natural abilities. This is large because we have lost connection with Mother Nature, which is our body's foundation.
2. Digging out and treating the cause:
Unlike Allopathy, Naturopathy targets the underlying cause of disease, not solely the symptoms. Alas, Allopathic medicine suppresses the symptoms. For example, you have a high fever. You pop
a pill to decrease the fever. But you hardly find out why the fever actually happened. The underlying cause gets suppressed and stays, leading to chronic conditions.
It is important to manage symptoms, but it is equally important to know the root cause of the ailment. This treats the disease properly. You are able to restore your overall health. This is what is Naturopathy. It corners the disease and hits it hard.
3. Doing no harm:
Allopathy has side effects. Take an antibiotic for more than a couple of days and you would experience the side effects. You may get an upset stomach. Your taste buds go haywire and food seems tasteless to you. This is what allopathy does to you.
Now let's take a look at naturopathy.
Naturopathic treatment is gentle to the stomach. It is non-invasive and highly effective. Most importantly, this form of treatment has no side effect. A naturopath does not try to suppress the symptoms, rather tries to address the root cause of the disease. For this, he or she may ask you to change your eating habits so that it is conducive to the treatment. You may also need to change your overall lifestyle a bit.
4. Posing as a mentor to the patient:
The root of "doctor" in Latin is "docere." It means "to teach." The chief role of a naturopath is to empower a person with the knowledge to heal. They don't just treat patients. They educate them and motivate them to lead a healthy life. The ultimate purpose is that the disease does not happen again. That's the reason why you may usually find naturopath treatment plans featuring specific diets and lifestyle, plus a positive attitude.
Thomas Edison has said, "The doctor of the future will give no medicine, but will interest patients in the maintenance of the human frame, in diet, and in the prevention of disease."
When you know exactly what is Naturopathy you will realize that this is not about simply treating ailments. This is about making patients aware of their body's healing abilities and how they can tune their bodies with Mother Nature to encourage self-healing.
Any form of medicine that uses natural-based treatment does not actually treat but pushes the body to heal itself. This is one of the biggest benefits of naturopathic medicine.
5. Treating at a physiological and psychological level:
This principle explains why naturopathic treatments are customized. Naturopaths take each case individually, as what works for one person may or may not work for another. Naturopaths believe that it is the person who needs treatment. So, they treat the person, not the disease.
Interestingly, what naturopaths do is try to find and treat the characteristic symptoms that talk of the patient, instead of symptoms that talk of the disease.
In other words, if we wish to define what is naturopathy, we would say that it is a form of treatment that starts with determining what kind of patient has the disease, not what kind of disease the patient has.
6. Preventing disease:
What is naturopathy? This is also about prevention.
Prevention is better than cure. Moreover, you are saved from the suffering too. Naturopaths analyze a patient's health situation objectively and subjectively so that they can inform the patient about potential susceptibilities to diseases in the future. They encourage the patient to lead a certain lifestyle and follow a specific diet so that the disease does not occur.

Benefits of Naturopathy medicine
Ever wondered why Naturopathy is able to treat chronic diseases that do not respond to Allopathic medicines?
It is simply because the mode of treating the disease is different. As mentioned earlier, naturopaths dig into the root of the disease rather than just prescribing medicines for symptoms.
As a result, the body responds to the treatment and the chronic condition starts to improve. Usually, a naturopath treatment makes use of botanical extracts, diet therapy, and nutritional supplements. They also focus on boosting the body's immunity.
Common ailments that naturopathy can handle efficiently include digestive problems, pains, persistent fatigue, headaches, sleep disorders, lack of stamina, and more. These are problems that, when left untreated, can manifest into diseases or chronic conditions.
The art of healing
If you ask, "What is naturopathy?" the shortest answer would be, "It is an art of healing." Yes, it is also science, but science Allopathic doctors also know and follow. What is lacking in the art? It is the way the naturopath looks at the disease.
A good naturopath always listens patiently to the patient's story. A highly experienced naturopath would also decode the emotions associated with the story. You would be surprised to know that most patients are aware of what is wrong and what can be done, but alas, they are unable to communicate this properly to a doctor.
A naturopath removes such blocks in communication.
So, don't be annoyed when a Naturopath does not immediately prescribe you pills for a condition. He or she may simply ask you to avoid specific foods or eat more of certain foods and then visit them again after a few days. At times, they may even ask you personal questions to know your emotional status. Emotions influence physical health.
It is high time you stopped popping pills at every sneeze or headache. The symptoms are signals. Listen to your body. Give it ample rest. It has the amazing power to heal itself. It's just that we do not allow it to unleash its power. A naturopath can guide you in this regard.
So, if you are experiencing unexplainable fatigue, persistent aches, irritable moods, digestive problems, or anything wrong with you, contact best naturopathic practitioner today. He or she will also clear your doubts on what is naturopathy and how it is done. A good naturopath can know what is brewing inside your body.
Author's Bio:
Shipra Singh is the senior content writer of lifepositive.com. She is a kidney donor and has experienced life's many colors, including grey shades, that have helped her discover her spiritual side. The writer believes her life is a novel and she makes sure to turn one page at a time to understand the Divine Plan better. A God-loving person, Shipra has healed herself of life's injuries through cooking and dance therapy.
To read more such articles on personal growth, inspirations and positivity, subscribe to our digital magazine at subscribe here
Comments