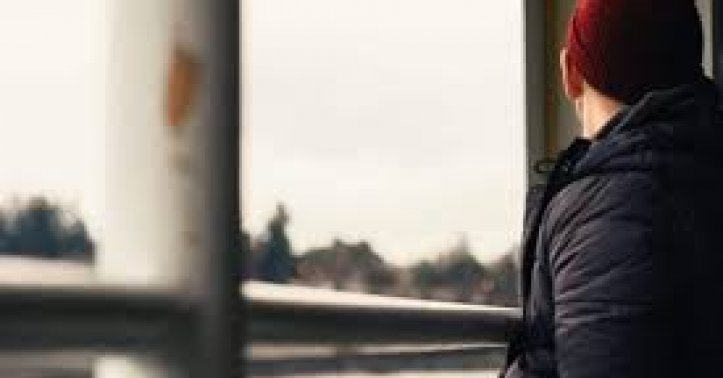 5 Holistic Approaches to Teen Rehabilitation that Nurtures Mind, Body, and Spirit
Adolescence is a crucial phase in life where teens undergo significant physical, emotional, and psychological changes. Unfortunately, this period also exposes some teenagers to the risk of addiction, which can have detrimental effects on their overall well-being. Recent studies have highlighted the urgent need for comprehensive and holistic approaches to teen rehabilitation, addressing not only the physical aspects of addiction but also the mind and spirit.
A recent study examined the prevalence and patterns of addiction in teenagers across different regions. The findings emphasized the importance of early intervention and multifaceted treatment strategies that consider the individual as a whole. This article explores the concept of holistic rehabilitation for teens, focusing on nurturing their minds, body, and spirit for lasting recovery and improved quality of life.
Understanding Teen Addiction
Before delving into holistic approaches to teen rehabilitation, it is crucial to understand the complex nature of addiction in adolescents. Teenagers may experiment with substances as a means of self-expression, coping with stress, or succumbing to peer pressure. However, these behaviors can quickly escalate, leading to a vicious cycle of dependency and addiction.
Addressing Cocaine Addiction
Cocaine addiction poses a significant threat to teenagers, with its potent physical and psychological effects. Holistic rehabilitation approaches recognize that overcoming cocaine addiction requires a comprehensive strategy. In addition to detoxification and medical supervision, therapies like cognitive-behavioral therapy (CBT), mindfulness practices, and creative outlets can aid in addressing the underlying causes of addiction and promote sustainable recovery.
The Power of Holistic Therapies
Holistic approaches to teen rehabilitation prioritize therapies that encompass the mind, body, and spirit. These therapies may include art therapy, music therapy, equine-assisted therapy, and adventure therapy. By engaging in these activities, teens can express themselves, enhance self-awareness, build resilience, and develop healthy coping mechanisms. Moreover, holistic therapies provide alternative channels for emotional release and self-discovery, enabling teens to reconnect with their inner selves.
The Role of Residential Teen Centers
Residential teen centers offer a supportive and structured environment that facilitates holistic rehabilitation. These centers provide round-the-clock care, ensuring the safety and well-being of teenagers throughout their recovery journey. By immersing teens in a community of peers and skilled professionals, a residential teen center fosters a sense of belonging and encourages interpersonal connections, crucial components of the healing process. Adolescents residing in these centers have access to a range of therapies, educational support, and life skills training, empowering them to reclaim their lives.
Integrating Mindfulness and Wellness Practices
Incorporating mindfulness and wellness practices into teen rehabilitation programs plays a pivotal role in fostering sustainable recovery. Techniques such as meditation, yoga, and breathing exercises help teenagers develop emotional regulation skills, reduce stress, and enhance self-awareness. By embracing healthy habits, including regular exercise, a nutritious diet, and sufficient sleep, teens can restore balance and rebuild their physical and mental well-being.
Recovery from addiction is a challenging journey, but it can be conquered with the right tools and support. Holistic approaches to teen rehabilitation offer a comprehensive framework that nurtures the mind, body, and spirit, addressing the root causes of addiction and promoting lasting recovery.
Whether you are a concerned parent or a teen seeking recovery, it is essential to remember that you are not alone in this journey. Reach out to trusted professionals, seek guidance from support groups, and embrace the power of community. Understand that setbacks may occur, but they are opportunities for growth and resilience. Here are some empowering steps you can take:
Educate Yourself: Learn about addiction, its effects, and available treatment options. By understanding the science behind addiction and the factors that contribute to it, you can better equip yourself with knowledge and make informed decisions.

Seek Professional Help: Reach out to qualified healthcare providers, therapists, and addiction specialists who can guide you through the recovery process. They can create personalized treatment plans tailored to your unique needs, ensuring comprehensive care for your mind, body, and spirit.

Build a Support Network: Surround yourself with positive influences and individuals who support your journey towards recovery. Join support groups, engage with peers who are going through similar experiences, and connect with mentors who can offer guidance and encouragement.

Embrace Holistic Practices: Incorporate holistic therapies and practices into your daily routine. Engage in activities such as mindfulness meditation, yoga, or journaling to cultivate self-awareness, reduce stress, and enhance emotional well-being. Nurturing your body through regular exercise, nutritious meals, and sufficient rest is also essential.

Set Realistic Goals: Break down your recovery journey into manageable steps and celebrate each milestone. Establish short-term and long-term goals that align with your values and aspirations. By setting achievable objectives, you can experience a sense of accomplishment, boosting your motivation and self-confidence.

Practice Self-Care: Prioritize self-care activities that promote relaxation, self-reflection, and rejuvenation. Engage in hobbies you enjoy, spend time in nature, and foster healthy relationships. Taking care of your physical, emotional, and spiritual needs is crucial in maintaining balance and preventing relapse.

Stay Committed: Remember that recovery is a lifelong process, and setbacks may occur. Stay committed to your goals, even during challenging times. Reach out for help when needed, stay connected to your support network, and embrace the resilience within you. Every step forward, no matter how small, is progress toward a healthier and happier life.
Holistic approaches to teen rehabilitation offer a powerful path to recovery by addressing the mind, body, and spirit. By embracing these approaches, empowering yourself with knowledge, seeking support, and practicing self-care, you can overcome addiction and create a fulfilling life. Remember, you have the strength within you to heal and thrive.
To read more such articles on personal growth, inspirations and positivity, subscribe to our digital magazine at subscribe here
Comments