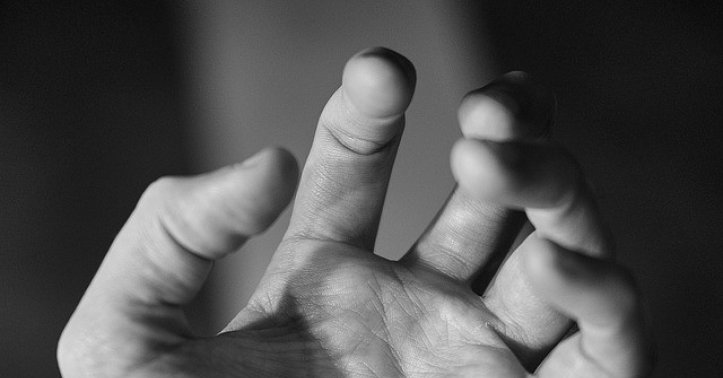 Are You Suffering from Opioid Addiction In Silence?
For treatment of chronic pain or in instances of surgery, many physicians will prescribe opioids, a group of drugs designated for this purpose. The medications in this class deem exceptionally addictive leading to an "opioid dependence" even if taken as the doctor instructs.
These prescription treatments work to decrease pain by attaching to the central nervous system receptors to disrupt pain signals sent to the brain from the varied body regions. The result is typically a reduction in the pain sensation plus a sense of euphoria.
Many people begin using opioids according to doctor guidelines, but some abuse them in a recreational capacity. Those with a prescription from the medical provider will usually start by following the doctor's set instructions.
Still, once a tolerance establishes the drugs tend to get abused, ultimately leading to an addiction. See here to learn about the epidemic and opioid use disorder.
Types of Opioids Commonly Abused
Most often, when individuals begin to develop opioid dependence, it follows after receiving a prescription from a doctor for either a surgical procedure or episodes of chronic pain. Many follow the medical provider's guidelines initially but begin to become tolerant of the substances.
At that point, hoping to mimic the original euphoria and benefits, users will start to misuse their prescriptions, meaning they take quantities over what the physician ordered. As time goes, a dependence eventually develops, leading to an addiction. Some of the more common substances with which this occurs include:
Hydrocodone: The drug is used to manage instances of pain and can help as a cough suppressant. It is a controlled substance under Schedule II.
Oxycodone: A controlled substance under Schedule II, the product is synthetic from the opium poppy.
Morphine: A schedule II classification, this drug is prescribed for pain often associated with cancers or traumatic injuries or following surgeries with a need for 24-hour treatment.
Methadone: The substance is responsible for assisting those who have become addicted to other sorts of drugs. When consuming this product, users should experience a lesser withdrawal from these medications. Unfortunately, this Schedule II controlled medication is highly addictive in and of itself.
Fentanyl: Again, a controlled drug Schedule II is a prescription painkiller with the capacity to quickly manage severe bouts of discomfort when other options are unsuccessful.
Meperidine: Pain averaging from the median and severe receive prescriptions of the controlled substance (Schedule II); typically, these individuals are being sent off to sleep before surgery or have just given birth.
Opioid Abuse and Symptoms
With the initial dosing of an opioid, you might experience an itchy sensation along with potential nausea and the possibility of vomiting. Other possible reactions can be constipation and reduction in alertness with a slower pace in movements and reaction time. Some people begin abusing laxatives when enduring constipation.
The physical effects of use can be relatively simple to mask if someone is attempting to hide the fact that they're misusing the drugs. But it's more of a challenge to disguise everyday lifestyle and behavioral indications. Learn about opioid use disorder at https://www.verywellmind.com/opiod-use-disorder-22046/. Behavioral changes family could begin to notice includes:
Irritability
Not enjoying usual activities or interests
Isolating or withdrawing
Lying
Socializing with different friends
Nervous
Secretive
A primary focus when abuse occurs is on how to obtain more of the opioids disconnecting further from previous close friends, family members, and their routine activities.
The individual will disconnect from responsibilities such as work or school, or family commitments and begin to ignore self-care with physical appearance a tell-tale sign.
The person will become more desperate as the dependence becomes more severe since tolerance is rapid, and doses must continually increase to maintain the desired effect.
Some will resort to stealing medications from other people, even taking money to be able to buy more. They will also do something referred to as "doctor shopping." Claims indicate this is when people see varied medical providers hoping to gain opioid orders.
What Can You Do if You're Dependent?
Suppose you recognize these signs and symptoms of developing a dependence on any of the opioids you've been prescribed. In that case, it's essential to reach out to a medical provider who can then direct you towards the best care plan. Some things to consider when realizing you might have a problem:
Honesty is essential: Many people want to believe they have control over a substance when they notice developing signs mentioned here. Once these symptoms start, you're beginning to lose control. Underestimating or even being dishonest with yourself is counterproductive.
Reach out to the doctor, or even an expert recovery counselor like you'll find at Taylor Recovery at Sugar Land, with whom you can discuss the symptoms you're experiencing. That's the best first step in stopping the habit.
Seek a support system: Allow yourself the vulnerability to speak to family and friends about needing help. These individuals will surely stand in support of you, as will members of the community, if you research these resources. It would help if you never presumed the benefits are out of your reach or budget unless you try.
Withdrawal preparation: Extreme withdrawal can sometimes result from opiate cessation depending on the degree of dependence and length of time used. That's another favorable reason for reaching out to the appropriate medical personnel to guide you in the right direction for help in the process.
Peers are around you. There are recovery groups available where individuals are surrounded by peers enduring the same circumstances as them.
These are compelling influences for those struggling with opioid dependence. You're never alone; to assume that no one could understand what you're going through is unreasonable. Millions of people can relate to the choices and mistakes with which you find yourself contending.
Assistance is available for everyone enduring a battle that's above their control. The only thing is you have to take that initial step by asking before receiving the help. You should never struggle in silence.
To read more such articles on personal growth, inspirations and positivity, subscribe to our digital magazine at subscribe here
Comments