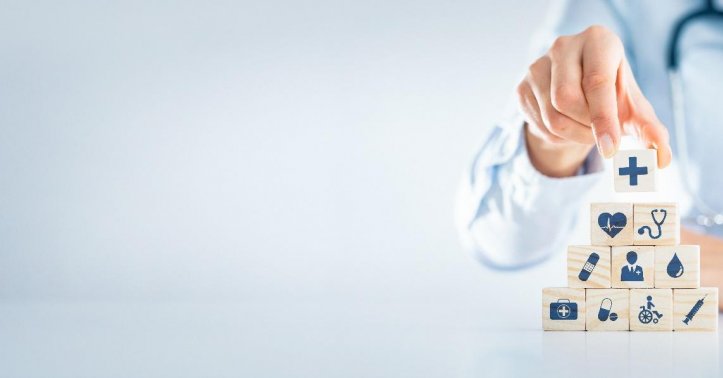 Here's Everything You Need to Know About Critical Illness Insurance
Here's Everything You Need to Know About Critical Illness Insurance
If you're lucky enough, you never had to hear about critical illness insurance. Also known as catastrophic illness insurance, critical illness insurance is beneficial in a serious health emergency, such as paralysis, stroke, heart attack, or cancer.
While you may think that you are covered with a health insurance plan, the exorbitant expenses of treating life-threatening diseases can create financial havoc. This is why you must consider taking critical illness insurance.
Read on to know more about it.
What is Critical Illness Insurance?
Critical illness insurance refers to the coverage that helps manage expenses related to life-threatening diseases such as cancer, stroke, kidney failures, Parkinson's disease and other ailments. If you are planning to undergo a cancer clinical trial from Power, your critical illness insurance company can also accommodate you and give you different options for your situation.
Such critical illnesses require costly treatments, which can cause a financial burden. For this reason, such expenses must be covered. To help ease the financial pressure, you must get critical illness insurance coverage.
Wondering how a critical illness plan works?
It's simple; the insured gets a lump sum amount on diagnosis of a critical illness. Yes, you heard that right! You receive the amount right at the moment of diagnosis and the sum assured is tax-free.
Why Do You Need Critical Illness Insurance?
Taking critical illness insurance is important as it serves a unique purpose served neither by life insurance nor by health insurance.
A life insurance plan provides a lump sum amount in case of the insured's death but not a penny in case the insured survives a critical disease. On the other hand, health insurance plans cover expenses of illnesses but often come with explicit exclusions on critical illness.
It is not surprising that many people survive a heart attack but takes too long to recover financially. Diagnosis of a serious illness is in itself a life-changing event and leads to a financial burden. Because of inflation, the rising medical costs keep haunting the common man. As a result, getting critical illness insurance is the smartest move towards securing your future.
Now that you know the meaning of health insurance and why do you still need a critical illness plan, let's move to the benefits of taking a critical illness plan.
Benefits of Critical Illness Insurance
Financial Security
If you have critical illness insurance, the treatment of severe illnesses will have little to no impact on your hard-earned money. The critical insurance will take care of your hospital bills.
Access to Quality Medical Treatment
With critical insurance, you don't have to worry about not getting quality medical treatment. A critical insurance plan helps you get the best treatment for recovery.
Additional Support
Critical illness plans are different from any other health insurance cover you have. The critical illness plan would pay a claim for sickness even if you have a medical plan.
If you have a critical illness, you can use a critical illness plan to enhance your existing health insurance plan. This will help you have ample coverage to manage all the expenses.
Affordable Premiums
Investing in critical illness insurance is truly a smart idea. Moreover, the premiums paid towards a critical illness plan are affordable and won't create a hole in your pocket.
Tax Benefit
Taking critical illness will not only help you manage the high costs of treating serious illnesses but will also help save tax. Under section 80D of income tax, the premiums paid towards a critical illness policy are eligible for a tax deduction.
Factors to Consider Before Taking Critical Illness Insurance
Present Situation
You need to be thoughtful and practical when taking a critical illness plan. Some of the things to consider are family structure, age, and dependents. If you have old parents, you may need critical illness insurance for sudden emergencies, such as heart attacks.
Health Conditions
Another significant factor to consider is your health condition. People who are regular smokers or have a high-stress occupation are more likely to get a serious illness. For this reason, it is recommended to start planning early to avoid any issues in the future.
Financial Status
Whether you earn well or not currently, it is crucial to consider the rising healthcare costs. Inflation in the healthcare industry is inevitable; hence, decide on the sum assured accordingly.
Final Thoughts
Needless to say, taking a critical illness plan is a wise investment that secures you and your loved ones against critical illnesses.
However, make sure that you understand the inclusions and exclusions of the plan. Lastly, always check the insurance provider's credibility by checking out their claim settlement ratio in the last few years.
We hope this helped you better understand critical illness insurance and its benefits.
To read more such articles on personal growth, inspirations and positivity, subscribe to our digital magazine at subscribe here
Comments