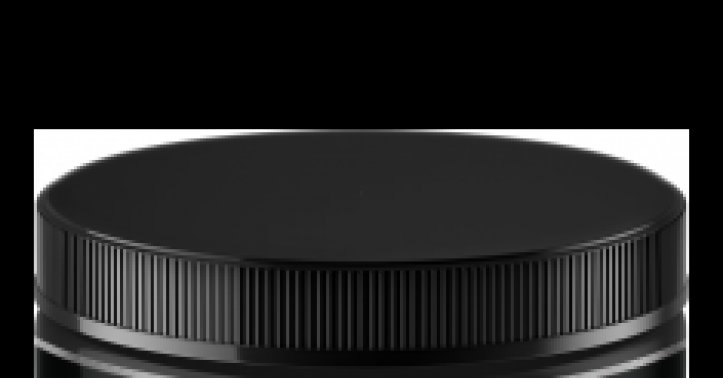 How to Deal with the Difficulties Associated with the Need for Isolation?
For many of us, the time of limitations in everyday functioning outside has begun. We spend most of our time at home, and each of us deals with this situation differently - sometimes better, sometimes worse. Over time, you may have difficulty falling asleep, lack of appetite, or excessive overeating, and you may even feel tired and lethargic. Today we will advise you on how to help yourself in these difficult times.
Insomnia and other problems with sleep - how to cope with them?
Changes in the daily schedule can affect the quality of sleep. The previous hours in which we have operated so far may have changed. In addition, our thoughts are occupied with many worries associated with coronavirus. No wonder then that some people will have trouble falling asleep and in extreme cases even can catch insomnia. Long hours spent in bed waiting for sleep and waking up at night are difficulties that happen for thousands of people every day. How can you help yourself if sleepless nights happen?
Tips to help you fall asleep:
Ventilate the room before bedtime.
Stop using your phone and laptop before falling asleep. The light emitted by them makes it difficult to calm down and prepare for a peaceful sleep.
About 2-3 hours before sleeping, avoid reading and listening to the news. They will unnecessarily increase your stress and anxiety.
Use the soothing effect of lavender - a pillow sprinkled with natural lavender oil will allow you to relax and calm down. You can also take a long relaxing bath using lavender cosmetics.
Drink tea with calming herbs in the evening. These include lemon balm, hops, valerian, and thyme.
Do not drink coffee or black tea before bed (they contain stimulants).
In the evening, eat only easily digestible dishes.
You can try supplements containing melatonin, which helps you fall asleep faster and improves sleep quality.
A glass of warm milk drunk in the evening with spices: cardamom, turmeric, ginger, or cinnamon. This is one of the proven ways straight from natural Ayurvedic medicine.
Changes in diet
When our current circadian rhythm changes, we may also notice changes in appetite. There may be days when we are not hungry and we will eat much smaller portions than usual, and when we will nervously eat all the available snacks at home. How to help yourself in this situation?
A good option in both cases is to eat several regular meals at a similar time of day to help your body adapt to the change. This will allow you to set a new rhythm of the day and schedule meal times so that the last meal before bedtime is neither too early nor too late.
How to naturally help your body with a reduced appetite?
1. Remember about physical activity.
Lack of appetite can be caused by various factors - less movement and spending most of the day at home make us less energy-carving, so we naturally need less food. Therefore, one of the solutions to strengthen your appetite are daily exercises. You should fit their intensity and type basing on your preferences.
2. Start the day with a glass of slightly warm water.
In this way, you will stimulate the digestive system to work more intensively.
3. Use herbs to strengthen your appetite.
Herbal infusions and teas can strengthen the appetite and stimulate the digestive system. Use the following herbs:
chamomile
fennel
dandelion
4. Use your favorite spices.
Use herbs as a spice. They will increase the taste of food and stimulate the secretion of digestive juices.
No energy? Try these natural ways
Many people found themselves in a situation that requires tremendous amounts of energy, self-discipline, and split attention. Those who work remotely and take care of the home and children at the same time are facing a huge challenge. You probably wonder how to reconcile it all and how to find time and energy for it.
The most common solution is coffee, but its excessive amount during the day can cause unpleasant nervousness and stomach irritation. In addition, caffeine increases magnesium exertion from the body, which adversely affects the body. Magnesium deficiency not only leads to muscle spasm and pain but also worsens concentration in the end and can cause excessive irritability and anxiety, which in this situation, we definitely prefer to avoid. A better solution would be to settle for as many cups of coffee as was sufficient until now and find new energy sources. Where can you find it?
Ginseng - used regularly helps to fight fatigue. It also increases nervous system effectiveness.
Green tea - contains theine - a natural stimulant. It is a source of strong antioxidants.
Yerba mate - the infusion of this plant has a stimulating effect and improves concentration.
Ashwagandha - has an energizing effect and strengthens concentration. If you want to use it, you should look for

high-quality dietary supplements containing Ashwagandha

because supplementing it in natural ways creates many issues with the preparation of infusions and the quality of actual plant root.
What else can you do if you run out of energy?
Physical exercises - a good way to get joyfully tired. A few vigorous exercises will increase blood pressure and help oxygenate the brain. Don't feel like exercising? Play your favorite music and dance for 2-3 pieces of it. Not only will you chase away fatigue, but you will also improve your mood.
Bet on wholesome meals - eat nutritious breakfasts, for example, porridge with nuts, peanut butter, banana, and cocoa. It will provide energy and satisfy the hunger for longer.
Don't be afraid of naps - a quick nap (often called power nap) is better than a strong espresso! It helps to regenerate and brighten the mind. The best will be a nap that lasts up to maximally 20 minutes.
To read more such articles on personal growth, inspirations and positivity, subscribe to our digital magazine at subscribe here
Comments