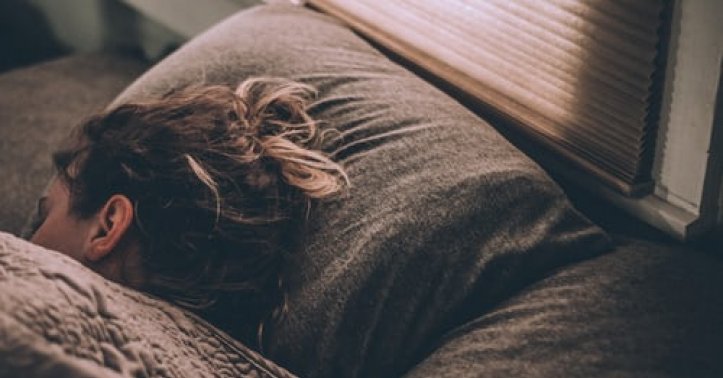 How to Sleep Well and Live a Healthy and Productive Lifestyle
A good night's sleep is a true blessing. However, we all have trouble sleeping well once in a while, but if the pattern persists for a long time, it can lead to insomnia. Lack of proper sleep at night may have serious ill effects on our overall health and well-being. Therefore, it is important to know how to sleep well. A good 6-8 hours of a sound sleep at night is extremely essential for every one of us. It is an important part of a disciplined routine and a healthy lifestyle. It is not just the quantity but the quality of sleep that is more important to maintain good health.
Listed below are a few effective techniques on how to sleep well every night:
Have a light dinner at least a minimum of 2-3 hours before going to bed. When the body is light and well digested, it is easier to fall asleep rather than sleeping after a heavy meal. Following a basic healthy diet can help one to regulate their eating patterns. This in turn will ensure we have a light and early meal in the night thus preparing the body for rest along with the mind.
Practice a few breathing exercises before going to bed. Alternate nostril breathing is one of the breathing exercises that can help induce a good night's sleep. This breathing technique helps to balance both hemispheres of the brain. Hence it brings the mind to a balanced state which is essential to get peaceful and calm sleep.
A good stretch before you go to sleep goes a long way. If you find yourself with stiff and aching joints when you wake up, it is a good idea to stretch before going to bed. Simple neck exercises, shoulder rotations, a few wrists, ankle, and knee movements will ensure you wake up pain-free. All these simple stretches can be done while sitting or lying down on your bed itself.
Avoid twisting and turning when you are unable to sleep. Lying down still is the key to fall asleep faster rather than moving your body in all possible directions. Progressive relaxation of each and every part of your body from head to toe can help get you to your desired state of sleep faster. Alternatively, you can assume any comfortable posture of sleeping. But make sure you move less, no matter how tempted or restless you feel. Stillness in the body leads to stillness of the mind and this in turn helps you to sleep faster and better.
Cleansing the mind with positive, healthy thoughts before going to bed will help you get sound and peaceful sleep. This technique is useful when you are stressed or worried about something. The mind is busy distracted with the cause of our worry or stress, thus not allowing us to get some sleep. The best way to counter that pattern is to keep repeating a powerful prayer, chants, or secular affirmations. This technique will also help to keep any negative or disturbing thoughts away from your mind. Feeding the mind with something to be hopeful about, will help you to fall asleep peacefully.
Once you learn how to sleep well, you can enjoy the following benefits:
Good sleep can improve your memory and concentration. This in turn improves productivity and enhances your performance in any work you do whether at home, office, or school.
It reduces stress and anxiety and completely relaxes the mind and body. It gives hope and keeps you positive and grateful throughout the day.
When the body and mind are well-rested, you are able to start your day on a fresh note. An early morning brisk walk, yoga, or any other exercise will ensure you stay physically and mentally fit and active.
An active lifestyle helps to keep your weight under control and also makes the body strong and healthy.
A strong and healthy body in turn will help to keep various diseases at bay and many other ailments under control.
Conclusion on how to sleep well and its benefits:
A healthy sleeping pattern is an important part of our routine. A disciplined routine will help you to manage your sleeping hours in a much better manner. Having a fixed time to sleep and wake up play a major role, in determining how you plan the rest of your day. You can practice one or all of the above-listed techniques on how to sleep well on a regular basis. This will help you to improve the quality of your sleep over a period of time. Make healthy sleep a priority, and it will help you to manage all your other tasks in an efficient and time-bound manner!
About the Author
Karen Rego is a content contributor at Life Positive. She is a trained yoga teacher and has completed her advanced teachers' training in yoga education from The Yoga Institute. An important aspect of yoga education training is to follow and live a healthy and disciplined lifestyle. She is also a law graduate and has previously worked in corporate legal and governance for 10 years.
To read more such articles on personal growth, inspirations and positivity, subscribe to our digital magazine at subscribe here
Comments