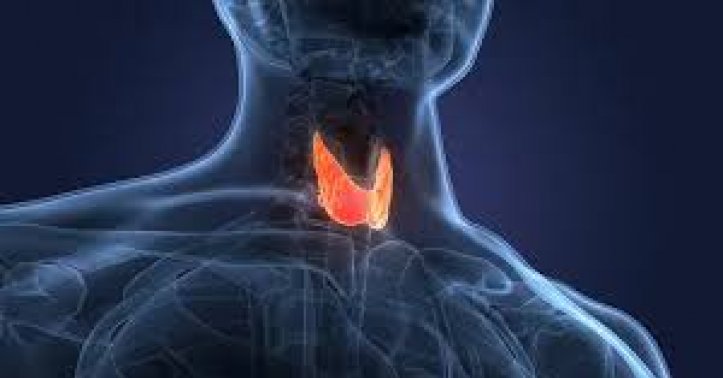 Is Thyroid Cancer 100% Curable?
Thyroid cancer is a condition that attacks the thyroid gland, located in the neck. When someone receives a diagnosis of thyroid cancer, one of the first questions that often comes to mind is, "is thyroid cancer curable?" While medical advancements have made significant strides in the treatment of thyroid cancer, it is essential to understand that the term "curable" may not mean the same thing for everyone. Explore the current state of thyroid cancer treatment, prognosis, and factors influencing the likelihood of a successful outcome.
Understanding The Issue
Thyroid cancer is incited when cells in the gland begin to grow uncontrollably. It is essential to recognise that not all types of thyroid cancer are the same. The most common types include papillary, follicular, medullary, and anaplastic cancer. Each type may have a different prognosis and response to treatment.
The Treatment Options
The good news is that thyroid cancer is often treatable, and many individuals with this condition go on to lead healthy lives, which is also largely due to early thyroid cancer diagnosis. Treatment options for thyroid cancer typically include surgery, radioactive iodine therapy, beam radiation therapy, and, in some cases, targeted therapy or chemotherapy. The choice of treatment depends on the type and stage of cancer, as well as individual factors such as age and overall health.
Prognosis and Cure Rates
While the term "cure" suggests complete eradication of the disease, the prognosis for thyroid cancer varies depending on several factors. In many cases, thyroid cancer can be effectively treated and controlled, leading to long-term survival. The five-year survival rate for the cancer is generally high, with some types having survival rates of over 90%. However, it's important to note that cure rates can vary based on the cancer's stage, type, and how early it was detected.
Factors Influencing Cure Rates
Several factors can influence the chances of a complete cure in thyroid cancer patients. These include:
Early Detection: Detecting thyroid cancer early increases the chances of a complete cure. Regular check-ups and screenings are crucial, especially for individuals with a family history of thyroid cancer or other risk factors.
Type and Stage: As mentioned earlier, the type and stage of thyroid cancer play a significant role in determining the thyroid cancer treatment. Papillary and follicular thyroid cancers tend to have better cure rates compared to anaplastic thyroid cancer, which is more aggressive.
Age and Overall Health: Younger, healthier individuals generally have a better chance of a complete cure. Age and overall health can impact the tolerance of treatments and the body's ability to recover.
Long-Term Monitoring and Survivorship
Even after successful treatment, individuals with thyroid cancer often require long-term monitoring. This involves regular check-ups, thyroid hormone replacement therapy, and periodic imaging tests to ensure that the cancer does not return or spread, hence increasing the chances of Survival of thyroid cancer patients. Many thyroid cancer survivors lead healthy lives every day, but vigilance and adherence to medical follow-ups are essential for continued well-being.
Conclusion
In conclusion, the question is thyroid cancer curable or not is complex and depends on various factors. While thyroid cancer can often be effectively treated and controlled, leading to a high likelihood of long-term survival, the term "cure" may not always mean complete eradication of the disease. Early detection, the type and stage of cancer, age, and overall health all play a significant role in determining the outcome. Individuals diagnosed with thyroid cancer must work closely with doctors for personalised treatment and follow-up schedule. With advancements in medical science and ongoing research, the outlook for thyroid cancer patients continues to improve.
To read more such articles on personal growth, inspirations and positivity, subscribe to our digital magazine at subscribe here
Comments