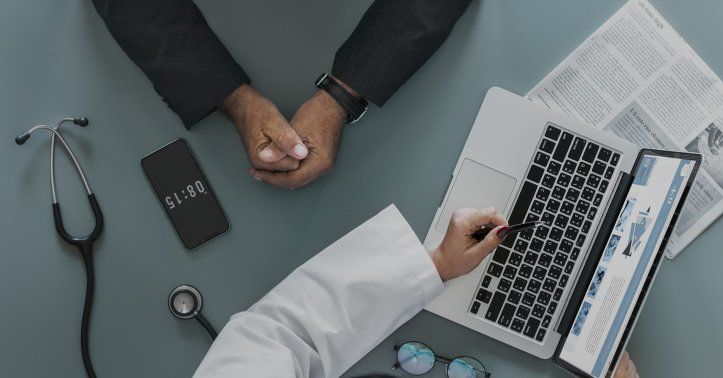 Short Guide to Planning Medical Treatment in Germany
Germany is persistently mentioned among the TOP 3 countries that accept most international patients. The country is well-known for the cutting-edge surgical procedures, innovative equipment, and novel medications. Plenty of clinical trials are carried out in German healthcare facilities, so patients can try revolutionary medical services for free. Nevertheless, applying for the medical treatment in Germany has certain peculiarities and it is better to investigate them in advance.
Check-up or diagnostic program
Such programs are popular among patients who undergo regular prophylactic examinations or suspect the certain disease. People also may choose examination in hospitals of Germany in unclear diagnostic cases, when doctors in the native country have failed to establish the diagnosis.
Planning check-up, you should consider the following:
Typically this is an outpatient program, so you should book hotel or apartment near the hospital.
Some procedures are performed on an empty stomach, others may require prior medical preparation. You should carefully follow instructions of the medical personnel.
Some hormonal tests and interventions can be performed only during certain days of the menstrual cycle. You should plan dates of your check-up in advance.
Be ready to repeat some previously performed tests in case a doctor has doubts in their reliability.
Conservative treatment – medications and physical therapy
Conservative treatment in Germany is performed on the outpatient basis with regular visiting your attending physician. Typically, it includes set of medical measures and life-style modifications:
German healthcare gives preference to the comprehensive assessment of the patient's state. Thus, therapeutic regimen typically includes combination of medications that influence all existing health problems.
It is a continuous process. You will need to take pills or visit the hospital for the infusions every day, without skipping any.
It takes time to see the result of conservative measures. Sometimes it requires few months, so you'll estimate the effect being already in the native country.
Certain medications are available in Germany, but may still need registration in your native country. You should buy such medications in advance, according to the doctor's prescription.
Surgical or minimally invasive treatment
Surgery and other invasive manipulations require admission to the hospital. In this case you should:
Come to Germany a day before the admission, so you'll be able to visit hospital early on the necessary date.
You should have results of all the previous examinations with you (e.g. discs with MRI or CT scan). Also, it is better to translate all the reports into German.
As a rule, you will be accommodated in a double room, with one more patient. If you want to have a single room or live with your accompanying person, you should discuss this in advance with the hospital's administration
While staying at the hospital, you will receive all the necessary medications and food. There will be no need to ask your accompanying person to buy anything outside the hospital.
After the surgery, a doctor may prescribe you bed rest, so you will have to postpone your trip back to the native country.
Coping with organizational aspects
In addition to medical aspects, treatment abroad is connected with a number of organizational issues. Planning to receive medical treatment in Germany for the first time, it will be more convenient and advantageous to use services of Booking Health.
Booking Health is the certified medical tourism provider, the official partner of best hospitals in Germany. Specialists of Booking Health will support you at all stages – from hospital selection to audit of the final calculation and translation of medical reports.
To read more such articles on personal growth, inspirations and positivity, subscribe to our digital magazine at subscribe here
Comments