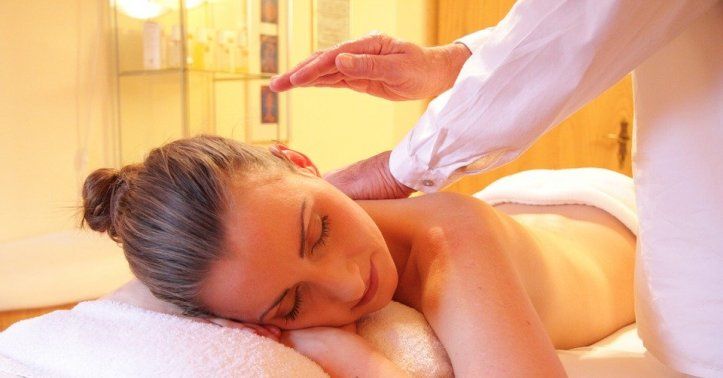 The 6 Biggest Wellness Trends For 2020
As 2020 slowly but steadily approaches, we start looking forward to what the new year is going to bring. One of the things, we are most interested in, is what novelties will be in the wellness area. Are spas going to use some new technologies? Are there going to be new health and wellness apps? Are we going to use natural remedies like CBD for anxiety or other conditions? Or maybe there's going to be something we never expected.
The truth is that no one can tell for sure. However, there are some predictions based on the latest trends. So, let's check them out.
Copyright: Pixabay / author: rhythmuswege / I License: CC0 Public Domain
CBD Oil as an Alternative Health And Wellness Treatment
More and more industries are incorporate CBD oil into their products. So, it's not a big surprise that it will be one of the most used products in 2020. In fact, the next year, we will not only see the CBD oil used as a treatment option in medicine but also in the wellness industry. It will be used in many different products, such as skincare products. It will also be used as a health supplement that we'll be able to take daily as pills, tinctures, or vape it through a dab pen or other vape devices.
Virtual Wellness
Ok, this one sounds weird, but it's predicted to make a real boom on the wellness market. Actually, it shouldn't be a surprise having in mind that we have virtual friends, virtual communication, and we base our life and activities on our smart devices. So, then, why not have virtual wellness?
This refers to tech gadgets and apps, such as interactive mirrors, AI wellness consultants, virtual reality exotic getaways, meditation apps, and wellbeing journals, which are going to become an important part of our life. Their success will be a result of our need for feeling good, but being able to work out or meditate whenever and wherever we can. And these gadgets and apps are giving us that freedom.
Breathing Apps
As mentioned in the previous paragraph, apps will become a major part of our lives due to their flexibility of use. This will especially refer to breathing apps due to the increased interest in breathwork as a stress-relieving treatment. Since we carry them in our pockets, breathing apps will give us the accessibility to ultimate breathing experience and wellbeing and increase our commitment.
Copyright: Unsplash / author: simonrae / I License: CC0 Public Domain
The Power of Sound
We know that some sounds have healing power. That's why they are used in practices such as yoga and meditation. But, the next year, we can expect a big emphasis on sound as a healing therapy.
According to the predictions, we will use calming music, such as that produced by crystal bowls, because of its frequency. This type of sound emits alpha and theta brainwaves which have a calming effect on our brain. Namely, alpha waves subdue depression and boost creativity and theta waves improve our memory and learning. Moreover, we will not only use soothing sounds but also natural soundscapes and music, in general, due to its power to improve our mood and the way we feel.
Wellness Retreats
We all love holidays, even if that means a short, weekend getaway. It's because being away from the city, the crowd, and the noise, makes us feel more relaxed and stress-free. But since going on a holiday usually involves partying all night long and drinking too much alcohol, it's not exactly what we are looking for.
Being aware of this, people will become more interested in going to wellness retreats which specialize in providing different wellness services. Those services include meditation, yoga, ayurvedic practices, spa, massage. And the best thing of all is that you don't have to go across the globe to find a wellness retreat. You can find many local or nearby wellness-driven hotels that offer the same or similar experience.
A Nature Escape
Similar to the previous trend, this one is also related to getting away from the crowd. Having in consideration that people started using every free day to get away from the city, it's expected to see an increase in nature escapes. Due to the healing power of the untamed nature, people will look for places untouched by human's hand and far from technology.
Apart from these 6 wellness trends, we can also expect technology that will test and improve our water and air. Moreover, there will be tech gadgets, such as nanosensors which will test our blood, urine, and sweat, so there will be no need to go to a local lab. This tells us that technology will become play an even greater part of our lives. But, at the same time, we will be looking for a balance by spending more time into nature and practicing spirituality.
To read more such articles on personal growth, inspirations and positivity, subscribe to our digital magazine at subscribe here
Comments