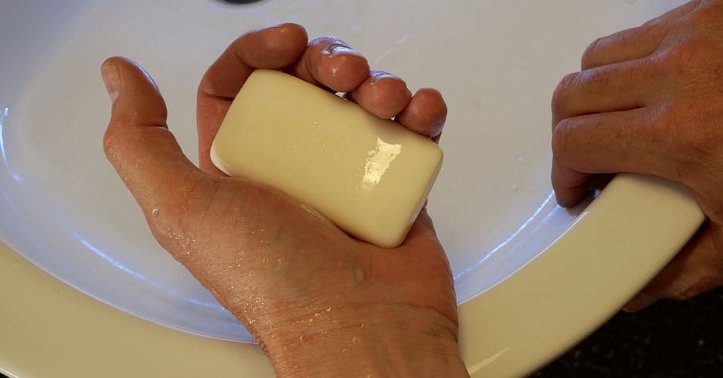 Tips for Choosing the Right Bar Soap
Traditional soaps contain a mixture of vegetable oils or animal fats, water, and alkali. The latter is responsible for saponification, which is a chemical process triggered by the action of alkali on oils, which turns liquid, oil, and alkali into soap. Sodium hydroxide is the alkali used in soap making, but the traces of the chemical are not found during use because it converts into soap.
Historically, pork fat or lard and beef fat or tallow were the main ingredients of soap. While the manufacturing process of soap remains almost the same, the big difference is in the ingredients which have now contain palm oil, coconut oil, olive oil, and other vegetable oils derived from fruits and nuts instead of animal fats. Manufacturers also add fragrance, essential oils, herbs, colors, and other ingredients to enhance the appeal of soaps.
The above knowledge should help you to choose the right bar soap. With so many types of soaps available in the market, the task of choosing a soap that is friendly to the skin, and besides protecting it, enhances its beauty and appeal. Focus on the following parameters to make the process of choosing a soap easy for you.
Consider what is essential for you to
Soaps contain chemicals and other artificial ingredients, but if you are not ready to use chemicals on your body and instead prefer some natural alternatives that have high cleansing properties yet very friendly to the skin, then GOAT Soap's goat milk soap is what you need. This is a handcrafted bar soap that does not contain any harmful chemicals but instead enriched with goat milk that is very gentle on the skin but cleanses deeply by eliminating impurities. When you buy any handcrafted soap, have a close look at the ingredients to ensure that it is all-natural.
Get an all body soap
Soaps are different, and you must be very clear about how you want to use the soap. Do you want to use it all over the body, including your face, or would you prefer to use different soaps for the body and face? The soap to be used on the face should have better moisturizing properties, and it should be suitable for use on the entire body provided it satisfies your cleansing needs. Choosing a gentle, non-irritating soap is the best solution to avoid using separate soaps for the face and body.
Listen to your skin
Soap brands do not matter if it does not have any adverse effect on your skin. The soap must leave your skin feeling refreshed and clean, but never should it cause any irritation and dryness and make you feel itchy. Try out the soap to judge its suitability and do not compare it with others because what suits someone else might not be suitable for you.
Every individual's skin is unique and reacts differently to cleansers and soaps. Your soap will be very much yours with no comparisons, and a dermatologist might help to make the right selection, but the best way is to try it out.
To read more such articles on personal growth, inspirations and positivity, subscribe to our digital magazine at subscribe here
Comments