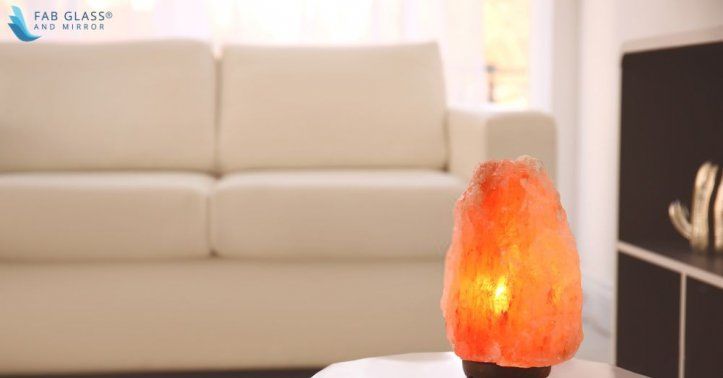 Top Reasons Why You Should Use Himalayan Salt Lamps for The Sake of Your Health
If you believe that Himalayan salt lamps are breathtakingly gorgeous as room décor, you are in for a real treat. Apart from their soothing aesthetic, they also provide a ton of health benefits to enhance your lifestyle.
Himalayan salt lamps are organic decorative lights made from natural salt crystals gathered from the mountains. The salt produces negative ions to improve the indoor air in every home significantly. With these salt lamps in every room, there are many environmental and health benefits your family will thank you.
Why Do Health Conscious People Use Himalayan Salt Lamps?
In the modern world, we are always surrounded by technology at our fingertips. Our televisions and mobile phones are merely a few inches away these days. All those computers, smartphones, and even your microwave emit positive ions.
Why are positive ions harmful? Your everyday electronics cause an overflow of excess electromagnetic radiation throughout the house. Even though this is invisible to the naked eye, it still causes chaos when it comes to your mood. The radiation can make you feel more stressed out and fatigued. It can also weaken your immune system, making the flu even more common than it needs to be.
Benefits of salt lamps in every room release negative ions to cancel out the harmful positive ones. This neutralizes all that electromagnetic radiation and static buildup that is preventing you from getting a good night's sleep. Here are some of the top reasons why health-conscious people cannot keep their hands off these salt lamps.
You Deserve to Sleep Better
When there are too many positive ions and electromagnetic radiation in a bedroom, your stress levels increase significantly. Instead of sleeping soundly, you might find yourself tossing and turning every night until that morning alarm goes off. Then you cannot focus and get enough work done during the day while feeling exhausted due to lack of sleep. Adulthood is hard, but everyone deserves to sleep like a baby, at least for six to eight hours every night.
The positive ions can also reduce your oxygen and blood supply to the brain, worsening your sleep patterns. Himalayan salt lamps can reverse this effect by acting as a gentle sleeping aid. Its soothing orangish-pink light also produces the most calming energy when you are all tucked in and ready for bed. The lamp is never a strain on the eyes. It will have you drifting off in no time feeling relieved when all that tension naturally lifts off your shoulders.
The Best Air Purifier
These salt lamps act as a hygroscope to cleanse all the air around you. This absorbs all the contaminated water molecules to lock them within the lamp's salt crystals. The process removes all the dust, cigarette smoke, and all other contaminants from every room. Think of the lamp as an air purifier that does not hum annoyingly and is made of earth's purest salt. It also barely costs a fraction of the price to provide the most purified clean air. You will feel like you are taking the deepest breaths on top of the Himalayan Mountains without ever leaving home.
You Deserve to Breathe Better
The purified air, with a beautiful salt lamp by your side, will clear all your air passages. This will help you breathe better and more deeply if you suffer from allergies or have a stuffy nose. The salt lamp releases negative ions to protect you from germs. Then your body can filter the air and block dust particles from entering your lungs. You will not have to cope with sore throats, coughing, and other cold or flu symptoms as often.
Positive Moods All Day Long
Negative ions from salt lamps increase energy levels that will significantly improve your mood. The happy hormone called "Serotonin" in the brain increases when you have one of these babies in each room. Then you will naturally feel happier without having to rely on watching comedy shows every day.
Himalayan salt lamps also help those who suffer from depression or seasonal affective disorder. You will no longer be deprived of serotonin because it produces more due to the healing properties of this organic salt. This will take your mental health to a completely new level of positivity.
Allergies and Asthma Will Not Be Missed
The salt lamp acts as a natural air purifier that does not keep you awake at night with all the noise. It will filter out all the mildew, mold, dust, and any pet fur contaminants from all your air at home. This is a better option than getting a nasal spray that always tickles the inside of your nostrils. It is the most effective breathing aid. You do not have to lift a finger if you suffer from allergies or asthma. Sit back in a comfortable chair and let your bedroom's decorative lights do all the healing for you.
Let Your Skin Thrive Naturally
A Himalayan salt lamp can induce color therapy that can diagnose and treat various illnesses, especially skin related. The calming and serene orange hues from the lamp will help you relax while surrounded by powerful healing energy. This reduces stress, anxiety, sleep deprivation, and emotional imbalances that are responsible for many skin diseases.
Sharpen Your Mind
When you are less stressed surrounded by negative ions in the air, your overall performance gets a boost. The negative ions boost blood flow and oxygen to the brain, which will help you concentrate on work better. The salt lamp enhances the production of serotonin in the brain. This will make you feel more motivated than ever to complete all your tasks effectively.
How Safe Are Salt Lamps in A Baby's Room: Are There Any Side Effects?
These salt lamps are safe for babies, and you can use them freely to decorate a children's room. However, you should ensure that the lamp is placed away from the baby. This way, they will not be at risk of ingesting any of the salt or accidentally dropping the lamp. A Himalayan salt lamp is very fragile and can break easily. It might also endanger a very small baby if it falls directly on them. You should place the lamp on a high table or shelf away from a baby's crib. Then they can safely enjoy all the health benefits.
Where Should It Be Placed for The Best Health Effects?
The perfect place to keep your salt lamp is on your bedside table to breathe better at night. The salt lamps have a dimmer switch, and you can control the lighting very easily without getting up. If you want to lower stress levels and focus better on work, you should keep a salt lamp on your desk in the home office or living room. Kitchen appliances emit a ton of harmful positive ions. A salt lamp placed on top of kitchen cabinets or on the counter will neutralize the ions from your fridge, microwave, dishwasher, etc. This will also keep your lamp safe from getting wet in the kitchen.
Combining Salt Lamps and Plants: Is This Better or Worse?
Himalayan salt lamps will not have a negative effect if they are in the same room as plants. The lamp can be placed in the same room as plants. That way, you never have to worry about keeping purifying plants with the lamp because they complement each other. Having natural greenery and the most soothing light together will enhance your mood like no other.
To read more such articles on personal growth, inspirations and positivity, subscribe to our digital magazine at subscribe here
Comments