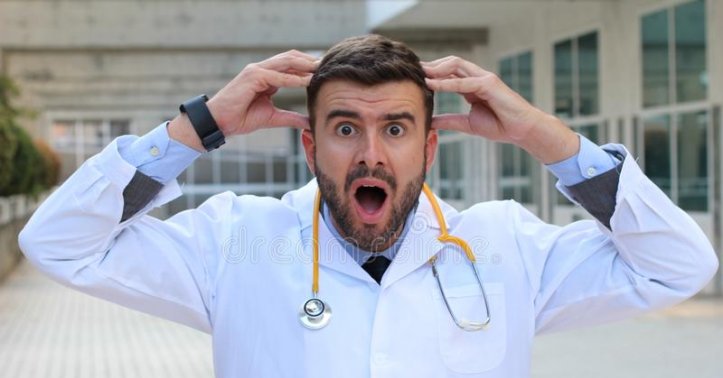 4 Ways to Overcome a Relative Experiencing Medical Negligence
4 Ways to Overcome a Relative Experiencing Medical Negligence
It's difficult to know what to do when something like a medical negligence case crops up in your family. This article covers 4 ways to help you overcome the struggle…
For many of us, our families are our whole world and the idea of something bad happening to them is unthinkable.
When a family member dies, it can be difficult to cope, and a coroner's inquest to discover what happened after a medical negligence case can drag out the grieving process even more.
For families, long winded and distressing medical negligence cases can take their toll on both their physical and mental health. This article will explain what medical negligence is and four ways to cope with an open case…
What is Medical Negligence?
Medical negligence, or malpractice, is when a person suffers injury or illness due to the actions of a medical professional. This covers a wide range of actions, including errors in diagnosis, negligent care or aftercare or incompetence resulting in a negative impact to the patient's health.
In the UK, around 12,629 medical negligence cases are brought against the NHS and these include injuries and brain injuries caused to babies at birth.
For families, a medical negligence case can be all-consuming and many find it hard to cope with the stress which comes from the often long and protracted process. In many instances, these cases can take in excess of 18 months.
How to Cope with a Medical Negligence Case Within the Family
1. Understand the facts of the case
Often, a lot of the stress involved in a loved one's medical negligence case comes from confusion regarding the facts of the case. Documentation in malpractice cases is often mired in technical jargon which can be hard to understand.
The solicitor representing the loved one or the family of the loved one will usually be more than happy to walk you through the facts of the case and will be able to untangle some of the language used to give you a clearer picture of what the case is about.
The solicitor will also be able to explain the process to you so that you know exactly what to expect as the case unfolds, including the likelihood of the case actually going to court.
2. Take care of your mental health
Medical negligence cases, particularly those which result in the death of a loved one, are almost always devastating for the whole family and will bring with them a number of overwhelming emotions including sadness, anger and confusion.
Dealing with your own myriad of emotions while trying to support other family members can take its toll on our mental health, affecting every aspect of our lives.
Often, when a loved one is going through a traumatic experience, we feel that we need to be strong for them; even to the point of neglecting our own feelings. In reality, protecting our own mental health is vital if we want to effectively support others.
Seeking help from a therapist or counsellor can significantly help you to work through your own thoughts and emotions and help you to find clarity in what's happening. This will leave you in a calmer place from which you can support other family members.
If you feel that you need support in coping with a loved one's medical negligence case, your GP will be able to refer you to a therapist or counsellor in your local area who will be able to help you to navigate your way through this incredibly distressing time.
3. Make sure you have financial support
Most medical negligence cases are brought with a view to receiving financial compensation for the victim or the victim's family. This is particularly important in cases where the victim's injuries mean that they will require care for the rest of their lives.
While a case may result in compensation being paid if the victim is successful, for victims and their families, there are often a number of costs involved in order to get to that point. These can include solicitor's fees and loss of earnings due to having to take time off work.
This can often knock on to the whole family as they pitch in to try to help with spiraling costs during the duration of the case. While legal aid is available in the UK, this is limited to specific circumstances and, these are:
∙€€€€€€When the case is deemed to be exceptional by the Director of Legal Aid Case Work
∙€€€€€€When the case involves a severe brain injury to a child during pregnancy, labour or birth
For those who are not eligible for legal aid, you (and other members of the family) may be entitled to other benefits through the DWP if you are able to prove that you are suffering financial hardship because of the case.
Some people choose to increase their borrowing through loans and/or credit cards with a view to repaying these in the event that compensation is received but of course, this is a gamble which may leave you struggling financial longer term if the case is not successful.
4. Supporting others through self-care
When your family is going through the stress and heartbreak of a medical negligence case, it can be easy to let it take over your entire life. It can become the first thing you think about when you wake up and the last thing you think about before going to sleep.
While it's only natural that the case will be a huge part of your life, it's incredibly important that you take time out by:
∙€€€€€€Taking breaks - As we've mentioned, these cases can go on for the best part of two years, which is a long time to be immersed in something so stressful. Make sure that you take regular breaks. Even a couple of days away can help to put a lid on the pressure and help you to recharge your batteries.
∙€€€€€€Downtime - It's normal that you will spend a considerable amount of your day thinking about the case but, try to put aside an hour to do something that you enjoy and which will take your mind off the proceedings.
∙€€€€€€It's good to talk - Having frank and honest discussions with other family members can help you all to understand how everybody is feeling and to provide vital support to one another as well as making sure that everybody is up to speed on the case.
Don't be afraid to ask for help when needed…
During a medical negligence case, you'll experience a wide spectrum of emotions which can sometimes make it difficult to cope. On top of this, you will need to prepare yourself for the fact that the NHS or other medical organisation will be presenting an opposing set of facts or claims, some of which may be upsetting to hear for yourself and your family.
While anger and sadness are part and parcel of any medical malpractice case, your solicitor will be able to advise you every step of the way.
As we've mentioned in this article, while it's important to support loved ones who are going through this dreadful experience, you will be no good to them if you are permanently stressed and exhausted.
Please be advised that this article is for general informational purposes only, and should not be used as a substitute for advice from a trained legal professional. Be sure to consult a legal professional if you're seeking advice about dealing with a medical negligence case. We are not liable for risks or issues associated with using or acting upon the information on this site.
To read more such articles on personal growth, inspirations and positivity, subscribe to our digital magazine at subscribe here
Comments