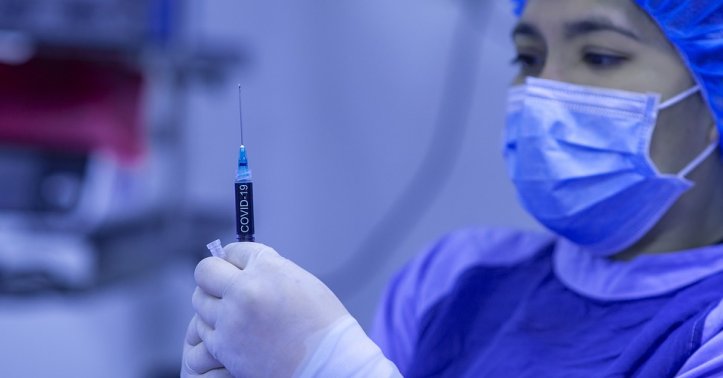 10 Tips to Stay Healthy As a Nurse
Undoubtedly, nursing is one of the rewarding professions full of empathy and compassion. Nurses take care of sick and disabled people in different healthcare settings, along with carrying out complex medical and healthcare procedures and protocols. They are an integral part of healthcare systems, without which the system can easily collapse.
Even though nurses help improve patients' health, they often forget to take care of their own, which takes a toll on their emotional, physical, and mental well-being. The Occupational information network has recently listed 873 of the most stressful jobs, among which nursing holds the number two spot out of the top ten positions. According to recent studies, the percentage of burnout is as high as 45% in the nursing profession. This high burnout rate may be attributed to long working shifts, lack of sleep, and self-care among healthcare professionals. Nurses must stay healthy because who will care for us if we do not care for ourselves? We admire the hard work that nurses put into their profession, and that's why in this article, we will be discussing the top ten tips that can help nurses stay in shape and live their lives to the fullest.
Allocate Some 'Me' Time
Self-care should be one of the most important things in one's life, but nurses often do not prioritize it. Do not forget to work on yourself. Allocate some 'Me' time every day to spend time with yourself and clear your head. This time can also be used for self-improvement, so you do not get static. You can get an online MSN degree while working to excel in your career. This can act as a breath of fresh air, allowing you to move forward and be happy.
Focus On Nutrition and Hydration
We know that as a nurse, you might have asked your patients to focus on nutrition and hydration at least once, but most of us are guilty of not employing that in our lives. Nurses are at high risk of chronic illnesses that can be prevented through proper nutrition. The prevalence of obesity, diabetes, and cardiovascular disorders among healthcare professionals is due to a lack of healthy meals, improper schedules, and an excess of easy unhealthy foods. We recommend you take a water bottle and a homemade meal with yourself when going to your shift. Choose vegetables and fruits when eating out. Don't forget to drink water, and your body will thank you.
Cut Down On Caffeine
Caffeinated drinks are the most preferred beverages for healthcare professionals as they help them to stay awake during long working hours. We know it is very hard for you, but we recommend you cut off the caffeine or at least minimize its amount in your life as it has a negative impact in the longer run. Taking caffeine, especially at night, messes up your sleep which in turn makes you sleepy during your work, wanting you to take more caffeine, and the cycle goes on.
Get Sufficient Sleep
Healthcare professionals recommend 7 to 8 hours of continuous peaceful sleep to everyone, but, ironically, this kind of sleep is a dream they seldom get to make true for themselves. Sleep deprivation is dangerous not only for you but for the patients as well, and we know that you care a lot for your patients. Nurses need to get good quality adequate sleep. That's why investing in it can help you get one. Create a relaxing sleeping environment and use essential oils to relieve your stress. Avoid using mobile, laptops and having caffeine before going to bed.
Maintain a Hobby
Hobbies are things that we do solely for ourselves without expecting anything else. Maintaining a hobby is associated with better self-connection and happiness. Engaging in a hobby like gardening or journaling can help you have a life outside of work. It will benefit your emotional and mental well-being.
Meditate
Meditation or mindfulness focuses on integrating mind and body to calm our mind. It clears our thoughts and stabilizes our emotions. There are different types of meditation, and you can choose what clicks with you. Nurses need to practice any kind of mindfulness to regain their focus which can also improve their mental and physical health. Meditation can also help with sleep issues allowing you a good night's sleep.
Say "No" Where Necessary
The nursing profession is full of love and care, making it hard for nurses to say 'no' but mind that it is necessary for protecting your health. It is ok to say 'no' politely if you have preplanned schedules or it is taking a toll on your health. Helping others is good, but not at the expense of your well-being. Clear boundaries are important if you want to balance your work and life.
Hit the Gym
Regular physical exercise should be a part of everyone's routine as it prevents many health problems. Nurses should try to do some kind of physical exercise, and joining a gym may help that. You can either allocate time to go for a run or join a gym near your office along with your peers. At least twenty minutes of your day should be spared for this purpose.
Power down Occasionally
In this era of smartphones and laptops, powering down is a must. You should allocate some time every week, if not a day when you can power off your appliances and spend quality time with people, pets, or things you love. It can help you unwind and stay healthy.
Look After Your Feet
Being a nurse requires a lot of physical work, which means staying at your feet. Lower limb disorders cause 2.4 million workdays to be lost in the United Kingdom. Therefore, taking care of your feet is important to prevent any debilitating situation. Wearing the right kind of shoes is necessary to ensure healthy limbs. Take time out of your busy work shift to stretch, massage, and elevate your feet to ensure proper blood circulation, relax your muscles and reduce swelling.
Final Thoughts
An effort is necessary to make healthy changes in your life as a nurse. One may talk about one's work to your loved ones, which can unburden you. Being a nurse doesn't mean you have only to take care of others, but prioritizing self-care is also important for your profession. Little changes in your daily routine can have a bigger impact that will be visible eventually. We hope that you will follow these tips and stay healthy.
To read more such articles on personal growth, inspirations and positivity, subscribe to our digital magazine at subscribe here
Comments