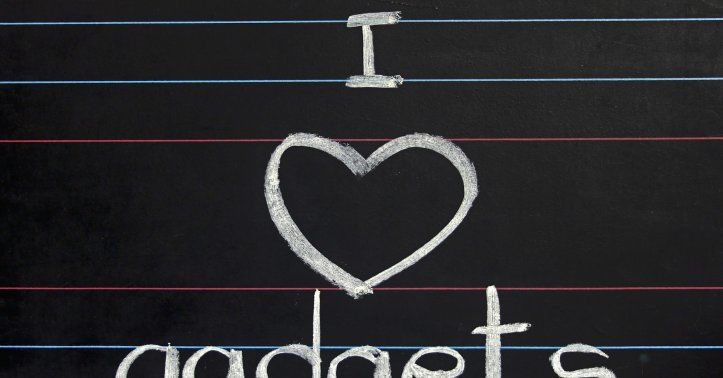 5 Powerful Ways To Fight Addiction of the Digital Kind
Do you check your phone every 5 minutes?
Does your hand reach out for your phone in the middle of the night?
Is your vacation marked with checking emails?
Do your friends complain that you are always on your phone?
If your answer is yes to even two of the above, you may be digitally addicted!
Addiction is a relentless pull to a substance or an activity that becomes so compulsive that it ultimately interferes with everyday life. Well, if we go by this definition, then almost everybody in the modern world is addicted to some extent.
The digital "high"
According to a recent survey, an individual spends about 6-8 hours on emails, keeping up with social media, browsing, and online shopping. Research says that the average individual checks his mail within 6 seconds of having received it. The brain's craving for something new, constant stimulation, and immediate gratification creates a vicious loop of compulsion. Like addicts, we need more of it to give us an even bigger high.
The digital "hangover"
This excess information overloads the working memory, which is like the desktop of your computer. When multiple windows are open it drains the battery and slows down your computer. When we reach an overload our ability to translate and store information from short-term memory to long-term memory deteriorates. It's like: if your cup is full of tea and I still pour tea into it, it will pour out.
A famous Zen parable says, "empty your cup." Empty your working memory so that it can store relevant information.
Human beings do what they do for three things:
Love
Security
Self-esteem
Ironically, these are also some serious challenges that the Millennial faces.
The big illusion
They do what they do for acceptance and their need to be understood is very high. Sometimes, social media "avatar" gets some likes, which it mistakes as love. But after that stage performance on social media, you have to come back to the real world. Then this world feels painful and not as supportive as the virtual world.
Like a fish out of water, you jump back in the social media world. Technology is one of the reasons that millennials are not happy. They have become good at applying filters and showing people how amazing life is even though they know they are sad. The more we are in a zone of focus, the more we are using and optimizing our brain productivity cycles. The more we focus on seeking ourselves first and liking ourselves more, the more we increase our eye to eye communication and our need for social media connections will reduce.
The opposite of addiction is a real connection. Today, major concerns for governments of the world are air pollution and water pollution. However, it's time we wake up to "human pollution."
We need a "digital detox."
Benefits of "digital detox"
It clears up space for real human interactions without a screen as a medium, enabling us as a tool to deal with human pollution. Our brain controls the way we think, feel, act, and how we conduct our businesses and our relationships. A polluted brain will not be productive and efficient.
Digital detox helps us to recalibrate ourselves. It gives us a chance to focus on what really matters. One of them is our relationships because our relationships are like the pivot around which we revolve.
Steps to perform "digital detox"
Seek yourself every morning. Ask yourself every morning why I do what I do.
Go gadget free at least 30 minutes every day. Increase the time gradually. Notice how your life changes.
Tell yourself how you want your day to be like.
Our brain cycle is a 90-minute cycle of productivity. Post that, it is important to take a break. In the break, please move, breathe, and, perhaps, check your mail or WhatsApp. Don't check your screens before the 90-minute cycle. It takes about 20-25 minutes to come back to that point of performance.
Take one vacation a year free of electronics.
Hot tips for the highly addicted
Start with simple steps like taking one meal a day without electronics.
Then take one day of the weekend without electronics.
Choose one outing with your family every week without electronics.
Do activities that would naturally give you excitement and shoot up your dopamine, for example, walking or running.
Hugging someone you love and getting a massage releases Oxytocin.
Smiling and enjoying the sunlight releases Serotonin.
Connect with your friends and family without phones and without the internet.
Have a conversation with them without backspacing your words.
Express yourself without the use of emoticons.
Tell one person each day I UNDERSTAND YOU.
Remember...
Your ability to make real-time social connections is your 'earned security' Your Twitter followers won't be there during a crisis in your life. But the ones you have earned security with perhaps may come. Each of us here needs to be present to reach out to another.
We have to control our minds like we control our waistlines. Instead of consuming empty calories and food with high calories and no nutrition, give the brain food for thought versus empty brain calories. Our brain has a network circuitry for 'seeking' and a network circuitry for 'liking,' which gets triggered when we are using an electronic device. But why not seek our selves first so that we can 'like' ourselves more?
Let's move from "human pollution" to "human evolution."
To read more such articles on personal growth, inspirations and positivity, subscribe to our digital magazine at subscribe here
Comments