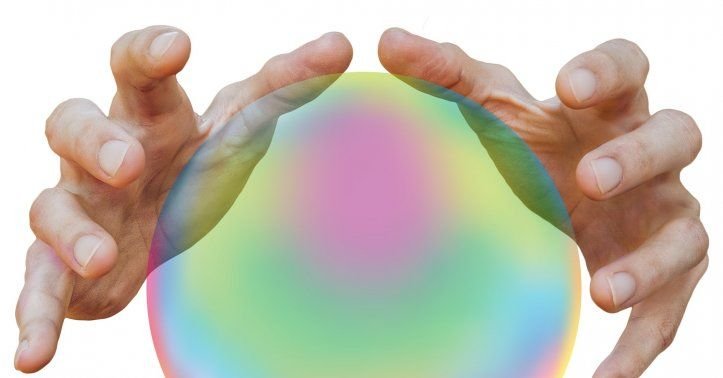 Create positive, self-fulfilling prophecies
We must know that all that we seek does get fulfilled. This is the language of hope, affirmations and self-fulfilling prophecies. Let us create positive ones always.
Long back, I had a neighbour who would always keep talking about negative events in her life and how she was very, very unlucky. She would say  that she always missed buses and yes, she did do so quite often. I told her to affirm otherwise and also guided her on how to organise her timings well and yes, things did change after that. 
In another context, an astrologer told my friend  that she was manglik and would never get married. She was quite morose for a while but later concentrated on making her own life positive. Later she fell in love and is now happily married and the mother of two.  Not only marriage but by believing in herself, she created a beautiful life for herself, manglik or otherwise.
There are many such examples all over the world as our mind does indeed create our reality. People have healed from life threatening ailments, overcome all kinds of difficulties and shown the entire world that nothing is impossible. 
Prayers and affirmations
I was taught to chant the Hanuman Chalisa to overcome any challenge in life in childhood and till today, it is my prayer and affirmation. It surely makes me mentally stronger. This is why we were always told to believe and pray to a higher power before doing anything important. Our elders knew that we need to believe in ourselves much before affirmations became a commonly used practice and word. 
It is after all belief systems that shape us so we need to believe in the positive and affirm that we shall remain positive always. With this kind of life, the positive is bound to come to us. This is the law of attraction .. in the words of Louise Hayes . We attract what we believe in and seek. It is only recently that even scientists and doctors are recognising this and asking us to believe in our healing to get healed. Though it is yet to be completely proven, but studies are taking place to include the power of positivity in healing. As in all areas, this too is a process and may take a while to be completely become part of the mainstream. However, I certainly look forward to a day when doctors ask patients to believe that they shall get healed along with giving their patients a pill. This belief shall surely accelerate the process of healing.
 Not just in healing, we need to create prophecies for ourselves in all areas of life.  After all, is the term 'All the best' also not a prophecy if it is taken seriously ? This is why we have life coaches who teach people how to train their minds nowadays.
The fact is, our mind is extremely powerful which is why all athletes are told by their coaches that they will win to make them believe in themselves so that they do their best. When even coaches recognise this, we should know we are our own coaches and should therefore keep affirming that we shall win against all odds in the game of life. And yes, we indeed shall.
By Jamuna Rangachari
To read more such articles on personal growth, inspirations and positivity, subscribe to our digital magazine at subscribe here
Comments