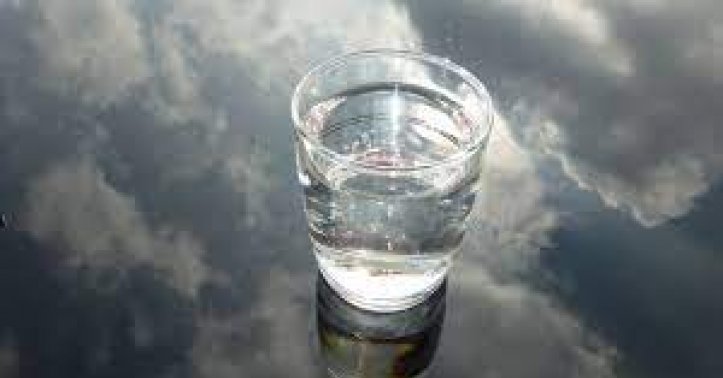 Alkaline water Evocus that rejuvenates us
Water, water everywhere not a drop to drink is a quote used in the context of ships being stranded. Now, in the era of environmental abuse and pollution all around, this has become relevant to all as water is indeed something that needs to be studied for its quality. We know that water is used by us all the time for rejuvenating us for drinking as well as cooking.
As far as health is concerned, metabolism is an area necessary for all of us so this is something we all look for. For, through good digestion, the food we take is better utilized. This is where good metabolism is important. In general, we all know that drinking water is essential to maintain the functioning of our organs. For, if our organs don't function optimally, we shall definitely not look and feel youthful. Here, we need alkaline water that is rich in antioxidants, filters out the free radicals in our body and hence breaks into the ageing process of our skin, muscles & organs. As a result, we shall definitely remain healthy with alkaline water.
We need to realise that the water that is alkaline is rich in minerals that give us elevated hydration levels. Further, it also gives us better immunity. Everyone has noticed this and therefore the trend of alkaline water has made everyone take note of its benefits.Before we talk about the many benefits that alkaline water has, let's start with understanding the strengths of this water.
Strengths of alkaline water over normal water
It is known scientifically that water is made of two atoms of hydrogen and one atom of oxygen, which is why water is called H2O in chemistry. To see its qualities further, what one examines is its pH level that determines how acidic or alkaline it is on a scale of 0 to 14, where a pH of 7 is considered neutral. Here the higher the number, higher the alkalinity and the lower the number, the less the alkalinity or neutrality. This sounds simple to understand but is quite difficult to achieve today due to our lifestyle and the world we live in, which is full of pollution and water that gets affected by this.
It has been seen that normal drinking water has a pH between 6 to 7, whereas the pH of something that is above 7 is what we would like for better health. Such a percentage could be naturally or could be achieved by ionizing it.
To get a better idea of this, we could view other liquids in comparison. It has been seen that lemon juice has a pH of about 2-3, milk has a pH of around 6. We have seen that pure drinking water has a pH of 7. Here, lower levels mean that our drink is acidic in nature and we will probably be able to tell that by the taste. More than the taste, we have to the best we can to lower the levels to make it good for our health,
The fact is, drinking alkaline, non acidic water has many benefits. It results in a healthy glow, regulates blood temperature, improves energy levels and improves one's health in all areas. It is a simple pill of wellness for those suffering from high blood pressure, diabetes, and high cholesterol. It also improves our energy and blood viscosity after a lot of exercise.
This happens because water that is alkaline has ultra-hydrating properties. The water molecules in this water are smaller and more easily absorbed by one's cells, allowing the water to enter our cells at an above-normal rate , and hence, provides a higher level of hydration.
We can see that drinking alkaline water is very good in many areas. This type of water makes many things in our body function optimally, it makes muscle contraction lubrication of joints, skin and kidneys work optimally.
Alkaline water helps us in reducing body acids and balances out the whole body's pH. One's stomach & gastrointestinal tracts produce acid in our body to break down food but sometimes it's produced in excess causing acid reflux. Alkaline water removes excess acidity in one's body by balancing it. This is actually a kind of detoxification. As we take in a whole lot of chemicals on a daily basis with pesticide-treated food, pollutants in the air and so on, this type of detoxification is definitely required by all of us.
Fitness and alkaline water
A poet has said that many have lived without love, but not even one has lived without water. We know it is one of the most precious resources on the planet, still it is the least understood and least valued. Even the water we drink is something we do not know much about. Considering it supports the body on an everyday basis, we definitely need to be more aware. In today's world, many people are aware of the types of water so many people have learnt the benefits of consuming 'alkaline water.' Aakash Vaghela knew the benefits of alkaline water being very interested in fitness. He wished to come up with a kind of alkaline water that would boost our immunity.With this in mind, he began a company that came up with mineral-rich alkaline water that would meet one's daily requirement for minerals and trace elements, while simultaneously boosting hydration. He came up with water called Evocus that is alkaline and gets its black color from nature's 70 plus minerals, sourced from the depths of the earth, which is from a rare deposit that has been identified in Texas, USA.
In this water, the minerals and vitamins do a balancing of the body's pH levels, reduces acidity, and provides superior hydration, better detoxification, improved metabolism, and heightened alertness throughout the day and day after.
This water is black and has a lot of oxygen dissolved in it. Drinking this alkaline water makes us feel better in all respects.
He is happy that even celebrities are benefitting from this effort. For instance, some well known people like cricketer Hardik Pandya and actor Tiger Shroff have benefited from it.
The fact is today, we spend a lot of money on many things. Does it not make sense to spend on ourselves and our health too? For, this is not a temporary event like parties and enjoyment but remaining healthy all our lives. For, is it not a fact that we can enjoy life only if we remain healthy? This is why we could explore water that is alkaline to avail of all its benefits.
To read more such articles on personal growth, inspirations and positivity, subscribe to our digital magazine at subscribe here
Comments