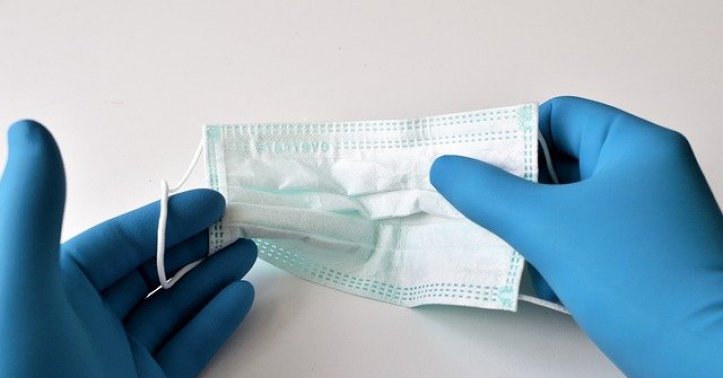 3 Areas In Healthcare That Will Allow You to Make the Greatest Impact on the Society
Healthcare offers some of the most rewarding jobs in the market. Money aside, the fulfillment that one gets from putting a smile on another person's face is priceless. No wonder studies have shown that workers in healthcare express high levels of satisfaction with their jobs.
There are lots of options to choose from when it comes to healthcare. Are you looking to go into a field that will give you an opportunity to make a great impact on society? The following are some of the best options to consider.
Public Health
Public health professionals directly impact people and society in profound ways. For example, they create awareness and educate the public on the prevention and management of diseases, collect data on local health problems and work with other stakeholders to look for solutions to issues affecting the wellbeing of the community.
Public health professionals have been at the forefront of the fight against global pandemics such as COVID 19, SARS, and Avian flu, among others. Their impact is felt beyond local communities because they can influence policies and impact international programs through government initiatives and by working for international organizations.
There are those who find satisfaction in improving health systems in developing nations. You can be a public health educator and create awareness on issues such as family planning, vaccination, and hygiene practices. Or, you could go into research, especially if you have a background in fields such as epidemiology or biostatistics if tackling outbreaks is your calling.
Whichever specialization you will choose in public health, you will be in a position to improve the health of human beings. You might need to pursue a master of public health to kickstart your career.
Clinical Psychology
According to the National Institute of Mental Health, 51.5 million Americans have a mental illness.
And mental illness is not something to be taken lightly. Mass shootings, drug abuse, and homicide have been linked to mental health problems. While no studies have conclusively found a direct relationship between psychopathology and violent crimes, there is cause for worry when a large section of the population suffers from mental illnesses.
Clinical psychologists help people deal with mental health problems that often make them stuck and unproductive in their lives. They study human behavior with regard to the nature of complex human problems and devise ways of helping patients become aware of the causes of the problems and advise them on how to overcome them.
In the majority of cases, psychologists help people deal with problems that began during their early childhood development stages. Such patients are taken through therapy sessions. In some cases, the role of therapy is to help the patient live normally even when the problem exists.
Clinical psychologists work mainly as private practitioners, in mental health institutions, non-governmental organizations, and in a hospital setting.
Paediatric Medicine
Pediatrics is a medical career for people who enjoy working with young people, children, and families. It is a diverse field with various specialties that deal with physical, emotional, and mental health problems in the younger members of society.
In most cases, pediatricians spend a lot of time advising parents and caregivers on how to take care of children while they are under medications. This is because young children have a low attention span and therefore are difficult to treat.
Also, children are highly vulnerable to communicable diseases, and therefore special care must be taken to protect them while their immunity is compromised.
Working with young children is highly rewarding because you get to form strong bonds, and often lifelong friendships are made. Pediatricians work in public and private hospitals or start their own practices.
Final Thoughts
Touching the life of a person is golden but touching the lives of many is heavenly. If you have a big heart and want to want to make an impact in the lives of many people, you will be at home with any of the above fields. Consider your passion and listen to your heart to know where you fit best.
To read more such articles on personal growth, inspirations and positivity, subscribe to our digital magazine at subscribe here
Comments