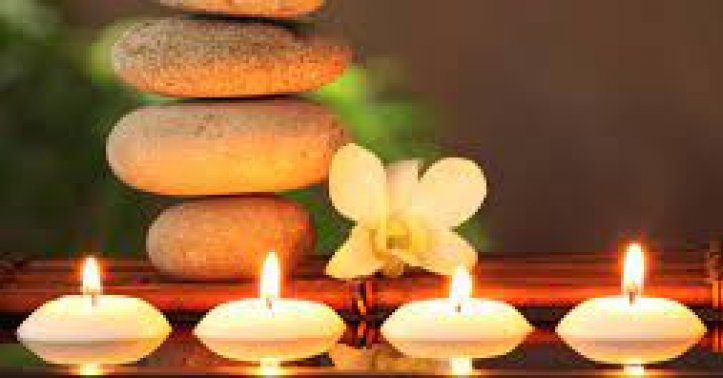 Diyas, candles and lights everywhere to help us heal.
People of all faiths use a flame to invoke the grace of the divine. In the Eastern traditions, diyas are used while people of the West use candles. Both are of course used for the same purpose.
Candles or diyas (earthen lamps) for a particular purpose or intention are lighted worldwide by people of all walks of life, varied spiritual leanings, and diverse religions. In India, diyas are lit on all festive occasions and candles are lit in churches, monastries and home altars.
I remember seeing the Mother Mary church in Mumbai and the Infant Jesus cathedral in Bangalore filled with people waiting to light a candle in my teenage years. After lighting a candle for healing and praying, we would go to a nearby temple and light a diya before our favorite deity. This was at a time when everyone believed in all faiths and gods and wanted to connect to a higher power believing that He must only wish good for his children. Even today, the time of the exams and results are the time where maximum number of people are seen in these places.
Lighting and not blowing off lights
On another note, I learnt the difference between Indian and Western traditions very early. While we light lamps, candles are often blown out especially during birthday celebrations. I remember my late grandfather asking us not to blow out candles but light a lamp during birthdays. This then became a unique tradition of ours and many around us also started emulating us.
He also told me the story of the four candles that remains one of my favorite stories till today. It goes like this. Once there was darkness all around, only one room was illuminated where four candles were burning.
They started talking among themselves. The first candle said that he felt very sad about the violence all around. It got lit off on its own. The second candle was a believer and felt very bad due to the all round lies, deceit, deception, dishonesty. Soon, it too went off on its own. The third was love which was also sad as it saw selfishness everywhere. At this time, a young boy entered the room. He felt very sad to see the candles going out. Tears started flowing from his eyes and he hoped the fourth candle would stay lit.
At that time, the fourth candle said, "Don't panic, boy. I am hope and I am with you. As long as I am burning, you can light other candles with my flame." The young boy is a metaphor for all of us.
This story taught me many life lessons, primarily of hope and understanding and the important lesson that there is an inner self in all of us. For whatever the situation may be outside, the inner self keeps guiding and protecting us.
Affirmation and Visualization
Nowadays, people often use candles for affirmation and visualization. To do this people light an affirmation candle and sit in silence for a few moments. They focus on what they wish and also on what the divine has blessed them with.
They include positive thoughts like blessings and gratitude. The fact is many of us desire to help others but do not always know the best way to act. Offering a blessing is something all can do to enlighten the situation and help us find the right answer. Again, blessings are often accompanied by gratitude for all that we have and help others recognise the areas to be grateful for too.
Nowadays, tarot and wiccan healers also use candles to recognise the messages being conveyed, thus guiding others and helping them heal and understand their purpose in life. They are classified into many types and used by many people. Both healers and people who come to them for guidance find candles simple to connect with and therefore use them regularly.
Conclusion
The fact is our life itself is all about connecting to our inner self that in turn is connected to a higher consciousness This is what we are born to learn and discover. Here, lights do play an important role.
Candles or lights are often used to connect to a higher power. The power of lights is indeed something that does bring us many blessings when one's intent is pure and sincere. This is why candle healing is now being used by many to connect within and purify their inner self through which the world outside also becomes a worldful place to be in. For we are after all the ones who create our world.
By Jamuna Rangachari
To read more such articles on personal growth, inspirations and positivity, subscribe to our digital magazine at subscribe here
Comments