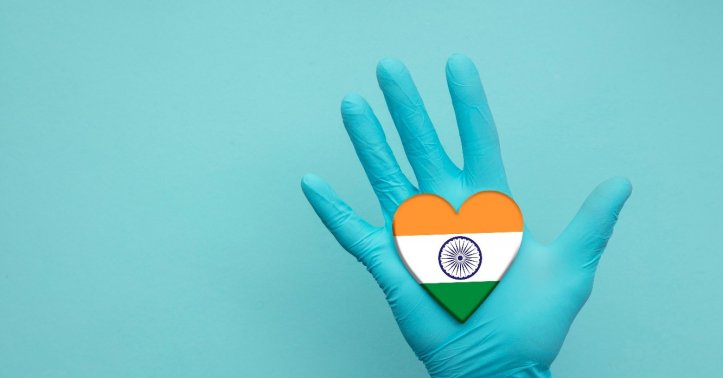 5 Features of the Best Health Insurance Plans in India
Health insurance is essential in today's scenario, and we are all in this together. By opting for the best health insurance plan in India, you and everyone else can fight against the pandemic with a little more ease. Moreover, with the hospitalization charges and medical expenses constantly skyrocketing, a good insurance plan can save you a lot of trouble during an emergency or an unfortunate event. By purchasing the best health insurance plan in India, you can assure your health and financial stability for the future, as health insurance is supposed to cover your entire treatment from pre to post-hospitalization and offer you the benefits of cashless treatment.
But before purchasing any health insurance, you might want to learn about a few features that make it the best health insurance plan in India. A lot of people buy an insurance plan, but due to their lack of knowledge, they are unable to utilize and avail of all the benefits completely.
To help you understand, here are five features that you must look for in an insurance plan to make sure it is the best health insurance plan in India.
1. Fits Your Budget
Any insurance plan is not worth it if it can cause you a financial burden at any point in your life. So, to make the right choice, you must carefully evaluate and estimate all the insurance plans to find the one that suits your budget the most. The best health insurance plan in India for you would be the one that you can easily afford. Thus, it is advisable to purchase a plan that provides maximum coverage within the budget allocated by you for paying the monthly premiums.
2. Has Lifetime Renewability
If you are looking for the best health insurance plan in India, then look for the one that has lifetime renewability. An insurance plan with no age limit won't become obsolete at any point in your life. However, certain insurance plans have an age restriction for the renewal, ranging from 65 to 70 years. Meaning that you will have to opt for another policy to get health coverage after reaching a certain age. Plus, getting insurance after a certain age leads to high premiums. Thus, the best health insurance plan in India would be one that provides you with lifetime renewability.
3. Tax Benefits
According to the Income Tax Act of 1961, section 80(D), the policyholders are allowed certain tax deductions since they make regular premium payments against the sum insured. Therefore, before buying a health insurance policy in India, make sure you learn all about its tax benefits thoroughly so that you can claim some tax relaxation of up to ₹25,000 if you purchase a health policy for yourself or your family. And if also you are paying the premium amount of a health insurance policy for your parents, you can receive an added tax deduction of up to ₹50,000.
4. Covers Pre, Post, and Overall Hospitalization Charges
The best health insurance plan in India will cover all your expenses, from an ambulance to medical bills incurred after the treatment. Thus, look for an insurance plan that has maximum coverage and affordable premiums against the sum insured. It is recommended to carefully understand the exclusions and inclusions of a health policy before making the final decision.
5. Meets Your Requirement
The definition of the best health insurance plan in India might differ from person to person. A great health insurance plan for you would be the one that meets all your requirements and suits your budget. You can browse through various options available on the internet and compare them to find a health insurance plan that will prove to be the best for you.
A Health Insurance Plan Best for India
There are a plethora of health insurance policies available today, and it is a must for every individual to find the one that is the best for them and their families. Care health insurance has health insurance plans that are made to meet the requirements of diverse financial profiles. So, take a step towards financial security and take care of your medical expenses with Care Health Insurance!
To read more such articles on personal growth, inspirations and positivity, subscribe to our digital magazine at subscribe here
Comments