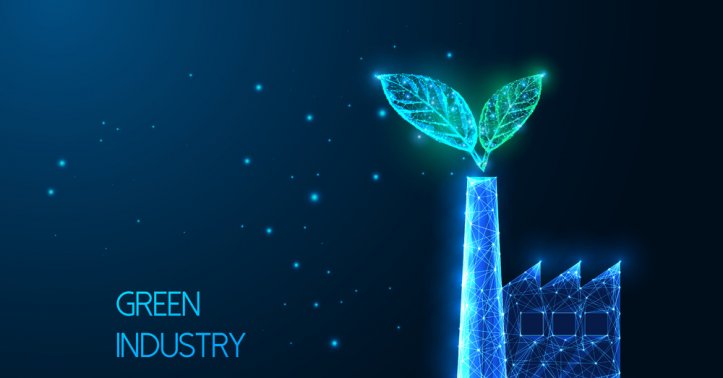 Do we need green and not just  industrial plants
We need to know that we may have factories and industrial plants but cannot compromise on nature. At this point in time, we are facing climate change like never before. This has been pointed out even by the United Nations.
This current situation can be set right only if we ourselves do all that we can to make our environment green which is possible only with proper planning that caters to greenery. This need not be only in villages but also in urban areas if we work on it.'
It is said by many who work on human wellness that greenery also influences our mind and health. So having more greenery really is a win-win situation.
A simple thing we can do is insist on a park in our apartment and/or colony. We need to ensure we have greenery everywhere making it mandatory through public demand. Electric lights and all kinds of decoration is of no use if it is going to destroy our planet. It is good to see some people are having green weddings and functions in parks keeping this in mind.
This is very relevant as it could resolve all ecological issues like pollution and deforestation. This activity is something that requires time and meticulous planning. We cannot plant any kinds of trees in a random manner. We need to choose the right place and time if we want to improve the urban area with the help of appropriate trees and flowers. This requires at least a basic knowledge of gardening and the climate as we know it. We learn all kinds of things nowadays but with the planet shouting at us for attention, we do need to pay attention there too. This is definitely possible if we have the intent. Just like basic language skills and mathematical knowledge, we need gardening knowledge too.
In all areas, it is better to fill the empty space between the huge buildings with the help of trees and bushes in order to separate them visually. This would make them more interesting corridors and alleys, definitely better than a plain pavement. We could even encourage arts in this sector.
Then, greenery makes our cities colourful too. Nature has a perfect plan. Greenery looks good and also feeds us and keeps us healthy. It is time we followed the plans of mother nature instead of artificial structures, improperly planned by us by not thinking about ecology.
We need to remember that trees can make natural shades, improving the microclimate of a big city. We should remember the basic scientific fact that plants produce oxygen and reduce the quantity of carbon dioxide. This is very important in urban areas as these comprise factories, industrial not green plants, power stations and thousands of automobiles, which release a great number of pollutants into the air. Another bonus is that trees and bushes are the homes of various species of insects and birds that improve the environment of any urban landscape.
Let us never forget that plants and greenery are very important for the condition and wellbeing of each and every human settlement. In this context, I remember my late grandmother who used to always examine the greenery in any home she visited, asking the owners to always plant trees in and around their homes. She never liked the concrete jungles we lived in. A nature lover, she maintained till her last days that we are giving too little importance to plants and greenery. Wisdom of the elderly, indeed.
By Jamuna Rangachari
To read more such articles on personal growth, inspirations and positivity, subscribe to our digital magazine at subscribe here
Comments