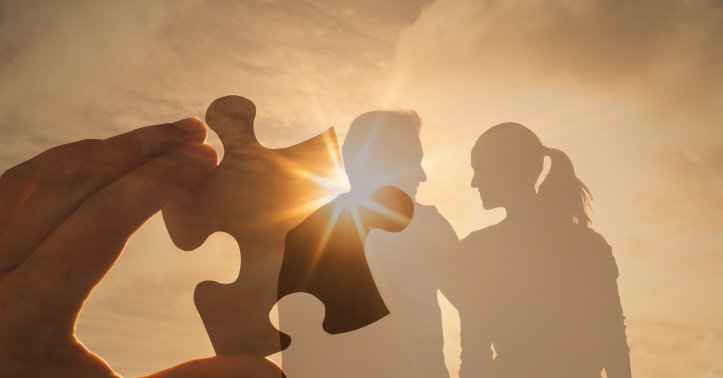 Happy, harmonious marriages
Like life, marriages are not made to be happy and harmonious always automatically. We need to work on them always to make them work.
There are many dreams we have about how our marriage should be but we must know a marriage is a journey of togetherness, more than anything else. It is not about fancy cars, bouquets or riches but about love, peace, togetherness and harmony no matter what the circumstances may be during the marriage. The first thing my late grandmother told me when I got married was "there will be problems but the more you handle them without conflict, the better your life and marriage shall be. Be a Sita to your Rama", she said while blessing me. This is a tenet I have never forgotten for she truly has shown all of us by example how to be a true companion among all the travails of her life of which she has faced many. She lost two children including my mother but rose to be a mother to me. My late grandfather, though talented, was eccentric and therefore resigned from his job as a professor of music without thinking about the repercussions on his family. His Sita however stood by him patiently as she knew this was a phase where he needed maximum support.
Equal partners and Saathis
My uncle is less educated than my aunt. This fact made him extremely insecure about her giving importance to her office work and refused to help in any manner at home, though he was actually quite adept in handling responsibilities at both his office and home. After a while, his mother, noticing his behaviour at home, told him to set a pattern that their children would be proud of and follow. This then resolved both his insecurity and sharing responsibility.
Earlier, the roles were clearly defined with women managing the household while men went to earn money. Now, with both playing both roles, the scenario is often redefined as it needs to be. Here too, harmony takes place only when both partners keep their egos in check and realise a married life can remain happy only without ego coming in the way of happiness.
Looking at the situation today practically, a marriage where both are working could be made harmonious only by making a list of responsibilities and deciding who is responsible for what just like one would do in a company or organization. Like it is said by Oprah, we need to learn that marriages can be fun too
The USP of good marriages is peace
We need to make peace, happiness and love as our main goal to keep our marriages happy and harmonious. In this context, I do not say one should accept abuse of any kind but if resolution is the objective, then minor issues can and need to be resolved.
Children observe how we behave with each other so we need to set a good example for them in resolving issues if there are any. I firmly believe current depressions and divorces are due to the fact that our role models are weak. People showcase their affection to each other with expensive gifts but what is actually needed always is true love and acceptance at all stages of life and time for each other and their children. This is the true secret of happy marriages.

By Jamuna Rangachari
To read more such articles on personal growth, inspirations and positivity, subscribe to our digital magazine at subscribe here
Comments