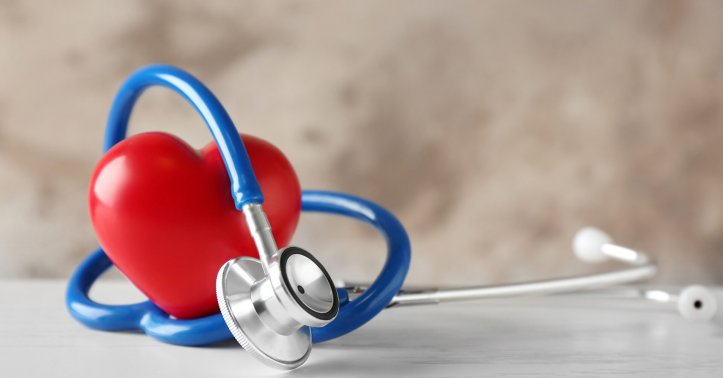 Health Insurance Plans for Family in UAE
Almost every person suffers illness or accident due to some issues. In such circumstances, you will definitely be in need of a doctor. If you ever faced such situations, you will be well aware of all the medical expenses. For instance, a minor cut may become a serious infection for which you need vaccines. That regular visits to the doctor and the medical expenditures will upset your budget.
To cope with all these medical expenses, you must have a health insurance plan. Despite the huge savings, people of the UAE often suffer while seeking superior healthcare services. You will be amazed to know that there are multiple health insurance plans to support your medical expenditures in the health problems. All those who have to visit hospitals for a regular medical check-up should hire an automobile in the UAE by searching the "rent a car near me" in the UAE.
What is Health Insurance?
Health insurance is basically a type of insurance policy that bears all financial charges in medical surgeries and medicines whenever an insured person will be hospitalized. You know what an amazing health insurance policy is that provides a number of benefits including day-care facilities and post-hospital medications.
Besides this, there are some hospitals that will give you free medical facilities under the insured network till the insurance duration. The insurance company will provide all your expenses either to the healthcare center or directly to the insurance policyholder. So, you must need to be insured in the UAE to get free medical services.
Best Health Insurance Plans for Family in UAE
Here are the five best health insurance plans for your family that you can avail of in the UAE 2021.
1- Daman Health Insurance Plan
Daman Health Insurance Company provides the best insurance family plans in the UAE. This insurance company is among the topmost medical insurance companies since its establishment in 2006. This insurance policy is networked with more than 2000 hospitals in the UAE to provide you the best ever medical services. If you seek medical assistance from any other hospital, you will be provided with all the expenses by the company.
Here are some key benefits of the Daman Health Insurance Plan.
Provide comprehensive health coverage.
Can be availed of at an affordable price.
Make sure its all-time services are 24/7 throughout the year.
Offers main benefits and complete coverage in case of emergency.
Also, provide an option of worldwide health coverage for tourists and commercialists.
2- AXA Health Insurance Plan
AXA is another reliable health insurance company offering its services throughout the globe. This insurance company will facilitate your family through its wide network of 3000 hospitals and clinics in an emergency. No matter whenever and wherever you need medical assistance, the family health insurance plan of AXA in the UAE will cover up all your health finances.
The following are some key advantages of the AXA family health insurance plan.
Complete accident coverage
Whole maternity finances
24/7 medical assistance all over the world due to global emergencies.
Coverage for serious diseases like cancer
Support your regular medical check-up including dental care services.
3- MaxMedical Health Insurance Plan
If you are looking for the best health insurance for your family in the UAE, the MaxMedical insurance company is ideal for you. This insurance company provides a vast range of medical insurance services under different titles such as top-class treatments and the next level health proceedings. The main benefit you can avail of through this insurance plan is all health benefits set by Dubai Health Authority Guidelines.
Here are the main benefits provided by the MaxMedical Health Insurance Plans.
Provides complete medical coverage to your family.
Offers access to healthcare services across the globe.
Facilitates in all dental, optical, and surgical problems.
Linked with a huge network of clinics and hospitals in the UAE.
4- MetLife Health Insurance Plan
MetLife health insurance plan offers medical coverage with novel advanced health facilities to your loved ones. Whether you have to visit a doctor for your regular check-up or in case of an emergency, this insurance plan provides comprehensive health coverage. You will be amazed to know this insurance company is approved by the Dubai Health Authority (DHA) due to the provision of top-notch health services.
Here are some key features that are offered to you during the MetLife health insurance plan to your family.
Prescribed medicines along with routine check-up
Physiotherapeutic coverage
Emergency medical assistance
Diagnostic tests and vaccination
Maternity coverage and newborn care
5- Oman Health Insurance Plan
Oman Health Insurance (OIC) is the best medical assistance provider in Dubai. OIC is one of those top insurance UAE companies that offer all customer-focused services through quality insurance medicines and health-care facilities. After getting this insurance plan, you will never feel any burden on your budget for the wellbeing of your family. This insurance plan is so affordable that you can also manage hiring an auto from the professional Rent A Car Dubai Cheap Company.
These are the key features of the Oman family Health insurance plan from which you can seek benefits in the UAE.
Lab Tests
Emergency healthcare
Vaccinations
Affordable medical services and medical transportation.
Maternity coverage and pharmaceutical expenses.
So, these are the topmost health insurance plans that you can opt for seeking medical coverage. In short, you have no need to arrange all the medical and healthcare expenses of your family because these insurance family plans will cover all of them for you in the UAE.
You can rent or lease your favorite cars from this company at quite reasonable prices. Moreover, you can book your car online before your trip to enjoy your personal car right after landing in UAE. RentalCarsUAE delivers the car to the place you want it to be delivered. And, guess what, you don't have to pay any additional charges for that.
To read more such articles on personal growth, inspirations and positivity, subscribe to our digital magazine at subscribe here
Comments