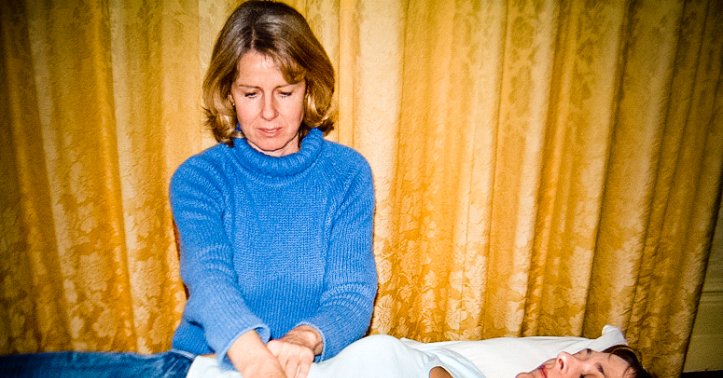 How can you spot fake psychics?
The internet is full of scammers who are always on the lookout to cheat people out of their money. They are the villains of the online world and they thrive on the innocence and ignorance of people. These phonies have plagued the psychic's world as well; they show themselves as knowledgable and boast of the mastery of skills which they do not possess. Even very sensible and well- educated people can sometimes get manipulated by these frauds.
However, you can spot these phony psychics if you pay a little more attention and notice their behavior. They may go on about the meaning of spirituality, but then the tone of their speech will betray themselves and you can easily spot them.
If the world is full of fakers, then there are also genuine, reliable and trustworthy psychics who can truly help you in your life. That's why it is so important to go to reputed websites and platforms so that you always get the value for your time and money.
1- Always choose reputed websites
Whenever you need asking a psychic, you should always choose reputed websites. But how do you work out whether a website is reliable or not? Many people rely on others' opinion which is a good idea, however, you can also find out by yourself. You can check out their customer service or you can find the type of technology they are using and then you will know yourself.
Remember that details will always reveal the truth to you. You will find that reputed websites will always have organised and detailed information on their site. Instead of randomly providing information, they furnish their customers a great deal about reiki healing, tarot card reading, and mediums, etc in an organised and elegant way.
2- Pay attention to the details
Finding the real psychics from the fake ones isn't always easy, however, learn to pay attention to the details and you will know it yourself. The fakers will betray themselves in details and that's when you can easily spot them.
Read carefully the information they have given on their profile and ask yourself whether they sound genuine. Try to find out whether they have included the courses they have taken or their past history of work etc. For a genuine psychic, there is nothing to hide, therefore they will mostly post their real profile picture instead of a Tarot card, etc.
Additionally, you can also work out a great deal from the tone of the language they have employed. The exaggerated claims are often not a good sign and should get the alarm bells ringing for you. You should try to pick psychics who appear friendly and sound moderate and reasonable in their claims.
3- True signs of a fake psychic
⦁Telling only what is pleasing to you
A psychic who is always saying things that are pleasing to your ear isn't one who can be trusted. We all like to hear nice things about ourselves and that can make us biased about people who flatter our skills and abilities. Fake psychics know this and can use this information to serve their own purposes. So you should be on your guard when a psychic claim that you are about to meet your soul-mate or that our fortunes are about to change dramatically for the better.
⦁ Using fear tactics
A real psychic would never resort to fear tactics for serving his/her own interests. But since it is very effective, you will often find phony psychics using such methods. They may tell you to be extremely vigilant for the next few months and seek constant advice and guidance from them if they wish to achieve a certain outcome.
They may even tell that you are surrounded by a 'dark energy' and that a past life regression is the recommended situation for them ( read past life regression stories). This statement may create a powerful fear among many people, and that's what makes them so vulnerable in the hands of these fraudulent psychics. With this method, they can extract a great deal of information from you, information that they can use against you and for furthering their own interests.
⦁ Trying to Pressurise
If a person leaves in tears after a psychic reading, then this a good indication that he/she was dealing with a fraud. If these fake psychics know about a past mistake or lapse in judgement of any person, then they may latch onto that information and use it to scold and admonish that person. However, instead of feeling terrible, one should recognise that they were just talking with a fraud.
Genuine psychics do not judge anyone, instead, they try to help others in achieving their goals by offering consultation. A psychic may tell you frankly about a situation, however, that does not mean that they will be hateful and point fingers towards you.
⦁Asking a lot of questions
Making predictions can be a lot easier if a person already knows a good deal about you. Fake psychics ask you a lot of questions to gather as much information as possible so that the predictions they make sound legitimate and true.
Therefore, you should always be wary of those experts who ask question after question that require you to reveal a great deal about yourself. After all, how hard it is to make generalised statements once you have some information about the other person.
⦁ Approaching Strangers
You may come across such a person who, posing himself as a psychic, tells you to make an appointment because they have a very important thing to tell you. This is a sure sign of a fake psychic and you should never fall for their tricks.
Gaining such insight about a total stranger is possible for a psychic, however, it is unlikely that they would blatantly approach you in this way because of the fear of your possible reaction. And even if a genuine psychic does approach you in this manner, it is highly unlikely that they would ask for money from you.
⦁ Generalities
Almost anyone can make generalised statements about anyone else. Notice how one dresses or conducts oneself and you will be able to say something insightful about that person. It's actually the specifics and not generalities which distinguishes a psychic from an ordinary person.
Try telling someone that he has been extremely happy or sad this week and you could have that person nodding in agreement with you. This is because a week's period is such a long time during which one must have experienced a great variety of emotions, and if anyone actually starts thinking back, he/she can easily come up with instances of happiness or sadness during this time period.
To read more such articles on personal growth, inspirations and positivity, subscribe to our digital magazine at subscribe here
Comments