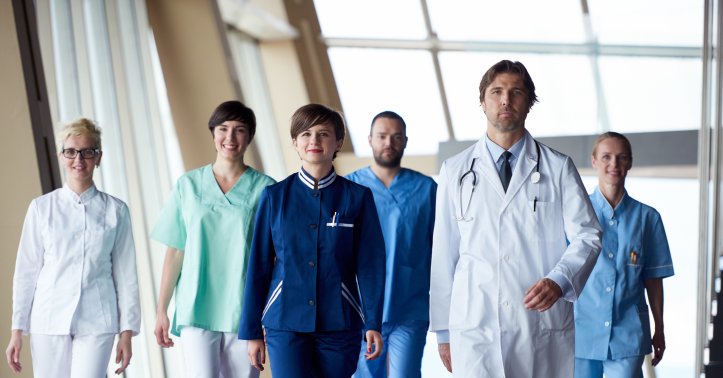 How To Build A Successful Healthcare Team
How To Build A Successful Healthcare Team
In healthcare, forward-looking leaders must prioritize building strong and effective teams. Effective team building arises when all team members understand the team's common mission, believe in that cause, and strive toward achieving it. Every team goes through various phases of growth, but they are at their most effective when there is open communication and trust, and each member can play to their strengths.
Define the Responsibilities of Each Team Member
Make sure that every member of the team is aware of what their roles and responsibilities are. This is especially important if the roles and responsibilities vary from shift to shift or if the team has frequent personnel changes. When team members have a thorough comprehension of one another's functions and obligations, they can better identify occasions in which they may lend a hand to one another.
If these roles are not defined, some responsibilities may go unfulfilled since no one will know who is responsible for them. In other instances, healthcare team members may do the same responsibilities more than once because they think it is their obligation. In this pursuit, following a healthcare leadership online program might represent a great avenue for those leaders who want to sharpen their healthcare leadership abilities and leverage them to guide their teams.
Foster Communication & Cooperation
Communication is necessary for the success of any and all teams. However, it is of the utmost importance for clinical care teams working in healthcare settings since even a brief exchange of words, let alone a basic misunderstanding, may be the difference between life and death for a patient. When healthcare teams take on a collaborative mentality, there is mutual respect amongst staff as well as a knowledge of each other's distinct duties and contributions toward the care of residents. It is of the utmost importance that team members be fully aware of the acts and consequences brought about by one another, as well as how these things influence therapeutic results.
Inspire your team members to raise any concerns, questions, or difficulties they may have, regardless of how insignificant they may seem, and to do so without fear. This might be done in public, in front of the team, or in private. The open and frank expression of viewpoints and feedback helps to foster an inclusive environment within the team and lowers the risk that problems will continue to fester.
Constructing a Shared Vision
It is helpful to remind everyone of that shared vision – helping and caring for people - since it helps them experience a sense of meaning and importance and helps break down or prevent silos. It is essential for teams to realize that the greatest definition of success is doing what they set out to do. To put it another way, the accomplishments of an individual are less important than those of the team.
Reflect on Upcoming Challenges
When a group of people learns together, they get closer. It is essential, particularly in the field of healthcare, that errors be seen as a chance to learn and grow rather than as an occasion to humiliate and condemn those involved. This matter must be addressed in the agreements the team has made. You want staff to be honest about mistakes and close calls to continue improving the care they provide to patients and the safety of the workplace.
Furthermore, extensive education and training should not be reserved for just the top doctors and administrators, but should be provided to all staff members. The ever-changing nature of patient care challenges defines who will assume leadership positions within your collaborative teams and how decision-making will be distributed at various organizational levels.
High-performing healthcare teams often exhibit characteristics such as having clearly defined objectives, roles, and duties, open and clear communication, the capacity to swiftly adjust, access to mentorship and ongoing learning, and balanced involvement.
To read more such articles on personal growth, inspirations and positivity, subscribe to our digital magazine at subscribe here
Comments