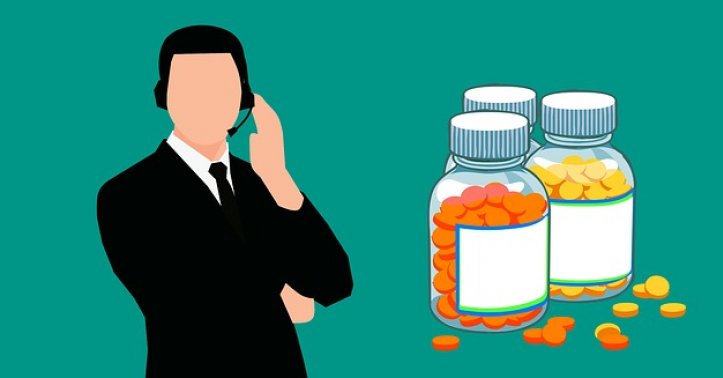 How to Choose Medical Answering Services
Are you searching for a reliable and convenient way to access quality medical care? Look no further than the top medical answering services in the industry. These services offer a unique solution that allows you to receive quality care anytime, anywhere. Whether you need medical advice, have a question about your prescription, or require urgent assistance, these services are designed to connect you with medical professionals who can provide expert guidance. 
With the rise of telemedicine, medical answering services have become increasingly popular. They offer various services such as triage, appointment scheduling, medication refills, etc. No matter your healthcare needs, these services ensure that you have access to the care you need whenever you need it.
Utilizing the top medical answering service saves time and the hassle of waiting for an appointment or going to a crowded emergency room. These services are staffed by trained medical professionals who provide personalized care and support. Discover the convenience and peace of mind that come with using the top medical answering services in the industry. Take control of your healthcare and get the quality care you deserve, anytime, anywhere.
Training and Support Provided by Medical Answering Service Providers
One of the key factors to consider when choosing a medical answering service is the level of training and support provided by the service providers. The professionals answering the calls should be knowledgeable and capable of handling various medical issues.
Many medical answering services employ registered nurses or other qualified medical professionals to ensure that patients receive accurate and reliable advice. These professionals undergo extensive training to stay up to date with the latest medical information and guidelines. They are equipped to handle various medical inquiries, from providing general medical advice to assisting with medication management.
In addition to initial training, medical answering service providers also offer ongoing support and education to their staff. This ensures that the professionals answering the calls are continually improving their skills and knowledge. Regular training sessions and updates on medical protocols and guidelines are crucial to maintaining the high standard of care provided by these services.
The training and support provided by medical answering service providers not only benefit the patients but also the healthcare professionals using the service. By having access to a highly trained team, healthcare providers can trust that their patients will receive accurate and reliable advice, even when they are not available. This collaboration between medical professionals and answering service providers enhances patient care and improves overall practice efficiency.
Pricing and Cost Considerations for Medical Answering Services

When considering medical answering services for your practice, it is essential to take pricing and cost into consideration. While the cost may vary depending on the specific service provider and the level of service required, there are some common pricing models and cost considerations to keep in mind.
Some medical answering services charge a flat monthly fee, which typically includes a certain number of minutes or calls per month. This pricing model can be beneficial for practices with a consistent call volume, as it provides a predictable monthly cost. However, it is essential to consider whether the included minutes or calls will be sufficient for your practice's needs.
Other services may charge per-minute or per-call rates. This pricing model allows for more flexibility, as you only pay for the actual usage. However, it is crucial to monitor the usage closely to avoid unexpected costs.
Additionally, some medical answering services may have additional fees for specific services, such as appointment scheduling or medication refills. It is important to understand these additional costs and consider whether they align with your practice's needs and budget.
When evaluating the pricing of medical answering services, it is also important to consider the value that the service provides. The convenience and efficiency of having a dedicated team of medical professionals available to answer patient calls can significantly enhance patient care and practice operations. Assess the overall benefits and cost savings that the service can offer to determine its value to your practice.
In conclusion, pricing and cost considerations are important when choosing a medical answering service for your practice. Take into account the pricing models, additional fees, and the value that the service provides to determine the best fit for your practice's needs and budget.
Conclusion
Medical answering services have revolutionized the way patients access healthcare and have a significant impact on both patient care and practice efficiency. These services provide a convenient and reliable way for patients to receive quality care anytime, anywhere, while also offering numerous benefits for healthcare providers.
By utilizing medical answering services, patients can avoid the hassle of waiting for an appointment or going to a crowded emergency room. They can receive immediate medical advice and guidance from trained professionals, ensuring their healthcare needs are addressed promptly and effectively.
To read more such articles on personal growth, inspirations and positivity, subscribe to our digital magazine at subscribe here
Comments