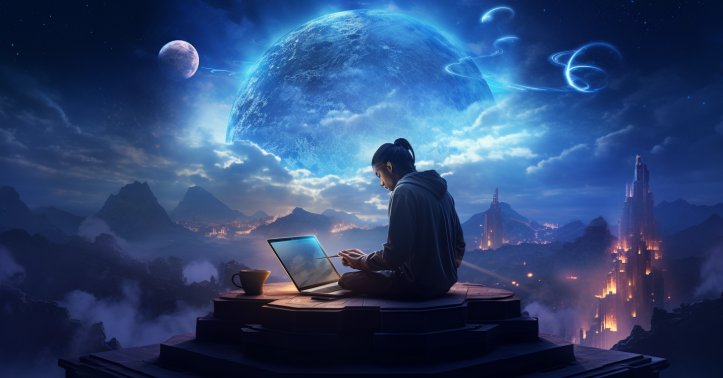 How to Write an Essay about Your Personal Spirit
You can write a high-quality essay on almost any topic. They say there are no terrible essay topics, only weak writers. Even your person is no exception, and there are options here, too. The most trendy version of an essay about yourself is an autobiography, which can also be made interesting by filling it with thoughts, facts, and unique life experiences.
But today, we will talk about another entity, more abstract and less mundane. Another option for an essay about yourself is an essay about your spirit. The essay about personal spirit is a unique and relatively rare type of essay that will simultaneously allow you to write amazingly high-quality work and, at the same time, unleash your creative potential to the limit.
If you are lucky enough to encounter an assignment of this rare type, do not rush to run for help to the writing service offering plagiarism-free papers. Believe in yourself and write an essay about your inner strength and creativity; our tips will help you do it!
1 – Choose the Creative Angle to Develop a Topic
At the heart of any well-constructed essay is a deep and well-developed thesis. We are writing a spirited essay, meaning the idea must be ephemeral and controversial and answer one of the fundamental questions.
You can choose one of our questions and develop it in your essay or develop your question. Analyze your feelings and decide what you want to write about. Try using one of the following questions to select an angle:
How does one identify and define one's spirit or essence?

How does personal growth shape an individual's spirit?

Can a robust personal spirit influence the handling of life challenges? If yes, how can it do so?

How can strengthening a person's inner spirit foster resilience during stressful times?

In what ways could practices such as meditation or mindfulness enhance your connection to your 'personal spirit'?
By building your essay around one of these questions, you can count on the professor's interest. If you manage to interest the examiner and make them think about the question you raise in your article, this is already half the success.
2 – Understanding the Concept of Personal Spirit
The first thing you need to do after creating an outline and choosing a topic is to make sure that you correctly understand the concept of personal spirit and inner strength. You need to ensure that you and your professor are on the same page on this issue because most philosophical questions always have more than one equivalent answer. Choose one of the interpretations closest to you, and make sure you do not forget to include a link from an authoritative source in your essay to confirm it.
3 – The Importance of Reflecting on Your Life Experiences
There are almost no scientifically proven constants in abstract writing about spirit, so citing your life experience as an argument is more than appropriate. Try to fill your essay with your thoughts and experiences and reflect your vision of life and individual life situations in the text. Reveal your spirit through examples: explain what resonant events you witnessed or participated in. Focus on how you felt or what you did in those moments, and then think about whether you did what you wanted to do.
4 – Identifying Your Core Values
You are ready to define, list, and argue your core values, and this is one of the fundamental goals of an essay about your spirit. Try focusing on the following points:
Value exploration: List the values you admire in others, then identify those that resonate with you.

Moral compass: Reflect on moments when you felt proud or guilty. Your reactions can reveal your core values.

Personal ethos: Consider your life's guiding principles. What beliefs drive your actions?

Value ranking: Prioritize your identified values. This can help clarify what truly matters to you.
Now, you are ready to write a quality essay! Decide on the central question and values, remember to reflect on your life experiences in the text, and you can already count on a satisfactory grade. Add to this such classic rules of writing a quality essay as choosing a gold standard academic structure and quality proofreading, and you will be able to create an excellent article.
To read more such articles on personal growth, inspirations and positivity, subscribe to our digital magazine at subscribe here
Comments