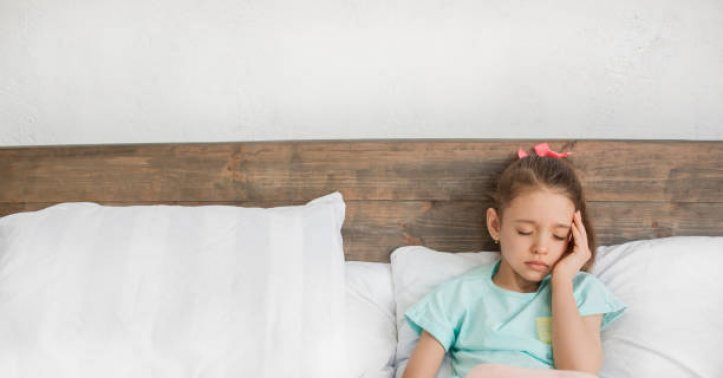 How Your House Might Be Making You Sick?
How Your House Might Be Making You Sick?
Are you sick because of your house? The answer will likely be yes. Exposure to toxic substances, pesticides, gasses, mites, and mold increases your risk for health problems.
There are two ways to look at being "homesick." How is your environment affecting your health? Is there anything you can do about the hazards lurking in your environment? However, living in apartments for rent in Cincinnati, OH, saves you from getting sick.
The first angle, called "sick building syndrome," usually results in irritation of the eyes, nose, and throat, stuffiness, and rash. You may notice these symptoms within an hour or two of entering a building, but they will disappear within an hour or two. Symptoms cannot be objectively measured, so it's more about attention and pinpointing when they occur.
The second angle is "building-associated illness." Environmental hazards may not become apparent immediately in this case. It may take years for radon exposure to lead to lung cancer. In building-associated illnesses, abnormalities can be diagnosed objectively.
What causes you to feel this way? Mold, dust mites, and other microbes usually cause these problems. What hides them? Check it out.
1. Air conditioning and heating
Most of the problems are caused by HVAC systems. As your air conditioner cools your home, it leaves traces of water in the ducts that become a breeding area for bacteria and mold. Microbial growth often causes respiratory issues - asthma, allergies, coughing, and headaches. Nevertheless, not all contaminated air ducts and not all contaminated people become ill.
Get your air ducts cleaned regularly. Also, service your heating system to make it more efficient and clean. There is limited scientific evidence that this cleaning solves your health problems, says the Environmental Protection Agency. Since, in most cases, people feel better after cleaning. There is a lot of improvement.
2. Furniture in the bedroom
Is there a chair you love? Favorite pillow? Do you have a long-term mattress? Your system may suffer from dust mites living in these places. In every home, dust mites thrive on our bodies' moisture and warmth. But asthmatics and allergy sufferers can suffer debilitating reactions as a result.
Ensure your sheets and towels are thoroughly dried in hot water. Keep carpets, curtains, and furniture clean by vacuuming and dusting weekly. 
Keep dust mites from growing into your mattress and pillows by encasing them in covers. Not all people have symptoms of dust mites in their homes. It depends on whether you or someone in your household is experiencing symptoms.
3. Leaks inside
In your home, mold may grow from unseen leaks, which can be problematic for asthmatics and allergic individuals. Make sure pipes, closets, basements, and attics are dry. If you discover leaks, clean and dry the area and contact a plumber or roofer. In the end, it's the invisible stuff that hurts.
4. The refrigerator
Do you clean the coils and tray beneath the refrigerator as well? Frost-free refrigerators (by far the most common) melt frost every four hours with an electric coil. Warm air produced by the refrigerator's compressor evaporates the water that drips into the pan. If the pan is filled with dust, your refrigerator blows dust into your home. 
Dusting off the coils on the back of newer refrigerators that don't have a tray underneath is essential. You can remove the grill and vacuum the condenser's coils from the front of a built-in refrigerator. Make sure the refrigerator is off before doing this. You should wear gloves to avoid hurting yourself on the sharp edges of the coils.
Keep your refrigerator's back clean. Learn how to clean your tray by checking your manufacturer's instruction manual.
5. The vacuum cleaner
We recommend this item because it removes most household allergens but could return them to the air. HEPA filters are best for vacuums. HEPA is "high-efficiency particulate air" and filters more than 99 percent of particles. Many brands boast 'HEPA-like' filters, but they won't work since the vacuum sucks in air, filters it, and expels it. Without dust collection, you're just releasing particles.
HEPA filters are essential for vacuums. You should also use a HEPA filter vacuum if you use a cleaning service to prevent contaminating your home with previous allergens.
Conclusion
People with chronic illnesses, children, and older adults are particularly vulnerable to environmental hazards. Consider your environment from a child's perspective if you are a parent. When a child's organ systems have not fully developed, they are at greater risk. A "virtual house" tour, a quiz, and "house rules" -- shop smart, ventilate, clean well, renovate well, keep it out, and clean your water -- provide additional guidelines to keep your home healthy.
Even though environmental-related illnesses and conditions may be more prevalent than ever, there is much that can be done to prevent them. We can prevent many of these problems from escalating if we design, build, and healthily operate our homes.
To read more such articles on personal growth, inspirations and positivity, subscribe to our digital magazine at subscribe here
Comments