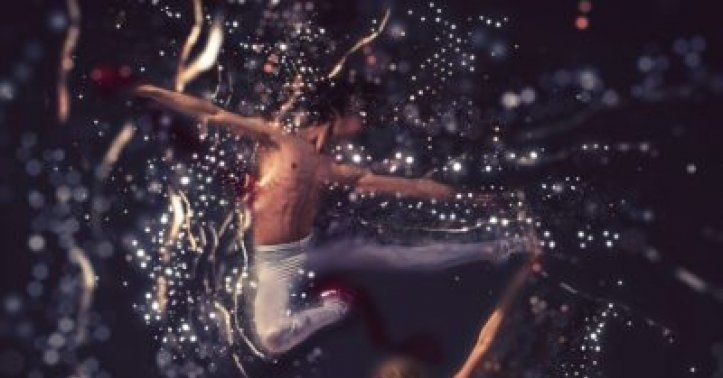 Importance of Dance in Life: 8 Amazing Ways It Benefits You
The importance of dance in life is beyond our imagination. Our bodies are designed for movement. Dance is spiritual. It helps us express our emotions. What we cannot say or cannot write, we can express through various dance forms and steps. It helps us connect with the divine energies, in addition to increasing our fitness, flexibility, and focus.
Importance of dance in life
Stimulates the Mind:
Through dance, people learn collaboration, balance, and focus. Dance stirs new insights in youngsters that enable them to learn and think in new ways.
Enhances Leadership Skills in Children:
The importance of dance in the life of children is immense. Children need to express their thoughts. They need a chance to settle on inventive choices, even at a youthful age. This instills confidence and autonomous reasoning in kids.
Enhances Confidence:
Taking part in the development of others enhances a person's confidence. It paves the way for personal development and to showcase one's talents. It also gives a chance to people for their voice to be heard. Dance enables them to test their own limits.
Empowers the Personality:
Dance makes you feel free to be who you are than who you should be. An assertive personality is stronger, and this is what dance does to you. It empowers you to be yourself. There is tremendous importance of dance in life for those who wish to seek their true self.
Breaks Mental Boundaries:
Dance makes people learn conventional moves and fuels new ones in thoughts. The moves improve the aptitudes of recognition, perception, and focus. Dance gives wings to thoughts.
Burns Calories:
Free-form dance is an astounding oxygen-consuming activity. It increases heart rate, works your muscles, and influences you to inhale quicker. So, it is good cardio. You consume calories quicker while doing oxygen-consuming activity than when standing or sitting still. Calorie consumption is even speedier when you accomplish more stationary kinds of practicing that focuses on building muscle, for example, weight lifting. As you dance, you fortify and condition your heart's muscles to enhance, adjust, coordinate, and consume fat. So, another importance of dance in life is fitness.
Improves Mood:
A unique blend of neurochemicals in our brains create and waver our moods. There are four major ones – that motivate and make us happy – Serotonin, Epinephrine, Endorphins, and Dopamine (SEEDs). Each of these mood-deciding neurochemicals becomes an integral factor when we exercise in any form.
Blesses you with Razor-Sharp Memory:
Dance is a form of exercise. It enhances blood circulation and increases oxygen supply to the cerebrum, and enhances the working memory. Our brain consumes up to 20% of daily energy supply only to keep itself perfectly fit and fine. Dance makes your neurons exercise and exercising is good for your tiny grey cells.
NOTE:
If the above reasons aren't enough to make you fall in love with dance, then just dance...and dance till you realize its meaning in your life! You just cannot ignore the importance of dance in life.
Author Bio:-
Vatsla Singh is a content curator and writer. She takes an active interest in the psychology of the human mind. Thus writing about spirituality and personal growth comes to her easily. She also tussled with borderline bi-polar disorder and consequently understood the importance of spirituality in life for better well-being. After thorough research and first-hand experience, she now truly understands the effect of yoga on mental health. Aside, you can catch her with her cats whilst she isn't typing away on her laptop.
To read more such articles on personal growth, inspirations and positivity, subscribe to our digital magazine at subscribe here
Comments