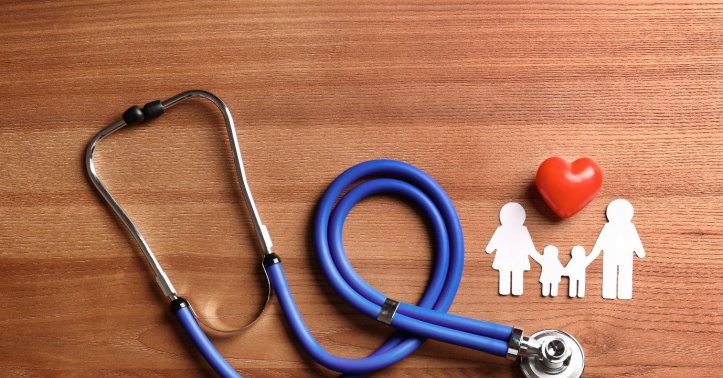 Looking for The Best Health Insurance Policy? Read This
Taking care of one's own health is not simply a necessity but also a duty to those who are often completely dependent on a primary income earner in a household. Regular check-ups maintained by doctor consultations should be a recurrent activity in every person's life. It is necessary to have clarity about one's health, and in that pursuit, the best health insurance plan can be a good support in the event of medical expenses that may be financially stressful for the person.
Healthcare is a universal right and requirement, and understanding it in a post-pandemic world where people are on the lookout for COVID-19 insurance has become all the more important. With the inflation that persists in medical expenses and the rise in various lifestyle-oriented diseases; one has to find the best health insurance coverage that can hold financial stress at bay at a vulnerable time such as illness or accident.
A health insurance policy is an insurance instrument that covers medical costs incurred in the course of prolonged hospitalization, and costs post-discharge as well. It is a general policy that has many variations offered by insurance providers according to age groups and family structure. One may choose from an individual health plan, a family plan, senior citizen coverage, and even critical illness insurance plans.
Since the importance of having the best health insurance policy has been established, considering the abundance of options on the market there are still some things that need to be considered while purchasing a plan fit for one's requirements. Therefore, let us look at some key factors to consider to choose the best health insurance plan:
1. Coverage: Before selecting health insurance one should determine the scope of coverage they may require in the long term. The policy which usually has coverage benefits such as covering hospitalization, critical illness, and maternity, and more can have certain capping and coverage exceptions that should be carefully looked at while investing.
2. Renewability: Insurance investments are usually done to protect oneself from financial distress caused by medical expenses, hence it one should purchase the best health insurance policy that lasts well into and beyond retirement because that is when one is more prone to illnesses and ailments. One should keep their policies updated and renewed so as to avoid any distress caused by sudden illness or accidents.
3. Policy Type: Depending upon the age or family requirements of a policyholder, one should purchase the plan that is best suited for them. Since senior citizens are more prone to ailments and recurrent medical expenses, they should go for senior citizen health insurance since they offer higher coverage. There are other policy types such as individual health insurance, family floater plans, and critical illness cover.
4. Cashless Hospitalisation: Some insurance providers have specific hospitals and treatment centers listed within their policy as policy partners in providing a seamless claim process for the policyholder. Cashless hospitalization is one of those features under which the policyholder can claim a cashless payment at the hospital, which means that the insurance provider settles the medical costs directly to the partner hospital without the long process of document verifications and other formalities.
5. Policy Sum: The payments or reimbursements a policyholder may receive from insurance providers have to be adequate enough to cover high-cost treatments and even post-care for the policyholder. Hence one should go for plans that have a minimum 10 lac sum assured since medical costs have inflation margins that increase exponentially.
6. Compare Premiums: The basal cost that supports the existing coverage and the sum assured it the premium paid by the policyholder through the policy tenure. Since this amount varies according to the type of plan, provider, and coverage; one should do thorough research before finalizing the best health insurance policy for their needs.
7. Room Rent Sub-Limits: Before purchasing a health insurance plan one should check the sub-limits the provider may have in terms of room costs at the time of hospitalizations. One should go for the best health insurance policy which has minimal or no sub-limits within their coverage terms.
Often the costs are not fully covered under health insurance plans. For an example of the cost of a room-rent is Rs 5000 and the coverage capping is at Rs 3000, the remaining Rs 2000 has to be paid by the policyholder from their funds.
8. Claim Settlement Ratio: Since there is an abundance of insurance providers in India who offer health insurance and coverage; one should do their independent comparisons and credential analysis about the providers and how prompt they are with claim settlements. A settlement ratio at or over 80% is the best choice for those needing recurrent claims.
9. Hospital Partners: Many insurance providers at the time of creating health insurance plans, add a list of partner hospitals where their policyholders are guaranteed to receive prompt claim settlements or Cashless facilities. This is one of the things a prospective policyholder has to take into consideration while investing; as they may have treatment preferences or designated specialists they may want access to in the course of treatment.
10. Exclusions: Most health insurance plans may refuse to cover the medical expenses of a policyholder who suffers from a chronic illness, hence one should be well versed with the conditions of a health insurance plan before purchasing. Specific illnesses and surgical procedures may not be covered under a health insurance plan.
To read more such articles on personal growth, inspirations and positivity, subscribe to our digital magazine at subscribe here
Comments