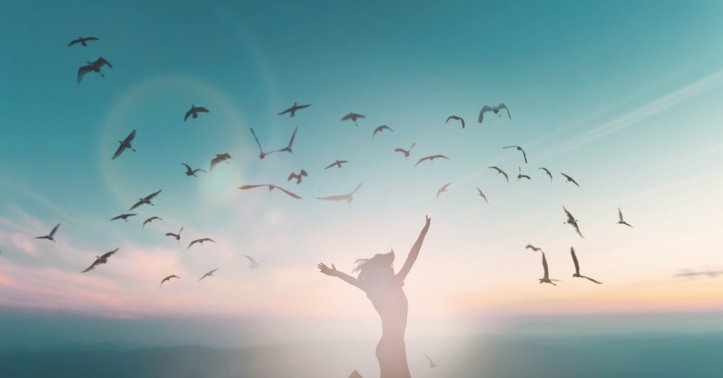 Learning to love ourselves
We admire others, wish to be like them but never extend the same feeling to someone who is always with us, which is our own selves
I once had a friend, Sarita, who kept saying something negative about herself. She was a great cook but would keep reprimanding herself for the gravy being too oily, the chapati being undercooked, so on and so forth. She was quite good looking but would always find her skin too dry, hair too thin and dress too messy. In the area of parenting too, she never found her children up to the mark in any area, blaming herself for not being a good parent. Self acrimony was in fact her personality in all areas. Serendipitously, she had a maid who was the exact opposite of who she was. She was confident and kept boasting about herself to seem almost narcissistic. Sarita ke ghar ki kahani then became a kind of soap opera in our colony.
This episode taught me a lot of life lessons. Sarita's maid, though from an underprivileged background, found confidence in almost all areas while Sarita herself kept finding faults in every aspect of her personality.
Though narcissism is definitely not a virtue, neither is self acrimony. Humility is not to be confused with self deprecating behaviour. In India, very often we encourage too much humility to the extent of people finding themselves not worthy of anything. Could this be the cause of women enduring even abuse in their marriages? The well known researching agency Stastitca finds domestic violence and cruelty by husband and/or relatives to be the highest reported crime against women across India in 2021,
This fact is certainly worth pondering on.
The path to self love
We are taught to be critical of ourselves right from childhood. While this does have some advantages, it has a major disadvantage of not learning the language of self-love.
My daughter was prone to a lot of anxiety and stress, especially before her exams. To make her feel more comfortable, I would ask her to keep affirming that she would do very well in her exams and also chant a prayer. This did work well for her and till today, she practises a combination of affirmation, prayer and visualisation before any important event.
Being too critical of oneself is becoming too common nowadays with excessive comparison and competition. This is the root cause of many mental health issues like depression, stress and anxiety and does also lead to physical issues as well. It has been noted in many circles including the World Health Organisation that depression especially among youngsters, sometimes leading to suicide is becoming exceedingly common. We are indeed progressing a lot in material comforts but without mental health buttressed with loads of love, would this not be useless in the journey of our lives?
Even enjoying and loving life seems to be vanishing.This reminds me of a birthday party sometime back when everyone was asked to finish their dinner as soon as possible with a gift being given to the one who came first in finishing it. "I would rather enjoy the food than come first".
It is time we revise the pattern of living to loving, enjoying and appreciating ourselves so that we lead a complete, holistic and wholesome life.
To read more such articles on personal growth, inspirations and positivity, subscribe to our digital magazine at subscribe here
Comments