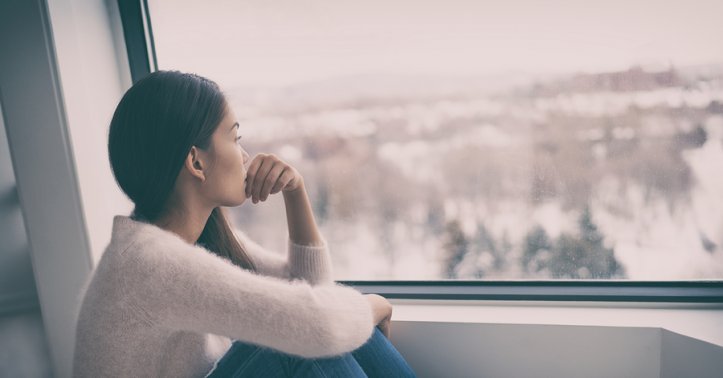 Mental Health Is More Important Than Ever Before
Every day may seem the same, but we know that staying at home is the best way of preventing the spread of COVID-19. Days spent indoors and isolated take a major toll on mental health, and this shouldn't be ignored. People are experiencing heightened anxiety due to concerns about health, family, work, and finances, as well as their future especially during these times of uncertainty.
May 4-10 marks the CMHA (Canadian Mental Health Association) Mental Health Week in Canada which aims at tackling the stigma of mental health and supports staying connected. People need to know they are not alone. The Canadian federal government announced emergency funding of up to $12 million to begin expanding online and virtual mental health resources. The government wants to help those in need of support and must take action to ensure everyone can access the care they need. The emergency funding will cover programs such as Bounceback for mental health resources and the Kids Help Phone for those children and youth who need help.
Mental Health Resources
Mental Health continues to be a priority for Canada to help people keep well, even during a pandemic. If you need support, visit the CMHAs website for a number of helpful resources and virtual mental health services to guide you through these difficult times.
Try virtual social connection
The Canadian Mental Health Association of Waterloo-Wellington advocates for social connection and promotes "getting real" about how you're feeling right now. The levels of stress among society have risen and it's not healthy to bottle up these feelings inside. Talk to a loved one whether it be someone in your household, or via virtual communication, and express how you're truly feeling.
While at home, stay connected and reach out when you need help or for those who may alone try and check in with them. We may be used to going out for social events, trivia nights, spending time with those closest to us but we must move these sessions online for the time being. We may be physically apart, but socially, we're in this together.
Listen to podcasts on mental health:
Sophie Gregoire Trudeau has launched the WE Well-Being podcast series on mental health and well-being. The WE Well-being podcast features conversations with mental health experts and guests that help break the stigma and discuss mental health. Every episode has a theme that provides information on how to build up your resiliency, how the adolescent brain develops, and how young people can stay connected during these times.
Get your body moving and keep active!
Getting exercise and getting your body moving can help relieve stress and promote happiness.
Try online workouts, go for a run while maintaining physical distancing, do some gardening, or get moving around the house. It will help relieve stress and keep you active while helping to slow the spread.
Get those creative juices flowing:
Creative activities such as crafting, drawing, painting, and writing can help the mind focus and can be a meditative experience. These activities have calming effects on both the brain and body and can reduce anxiety, depression, and stress. They're also safe activities to do while at home while we have to stay at home to stop the spread. Use this time to take for yourself and unleash the creativity within yourself.
Learn about our response here at Surex
Surex is Canada's #1 Online Insurance Marketplace. We've been helping customers save money on a home, auto, and business insurance for years. Learn how we've been in it together since day one and how we're handling the crisis of COVID-19.
To read more such articles on personal growth, inspirations and positivity, subscribe to our digital magazine at subscribe here
Comments