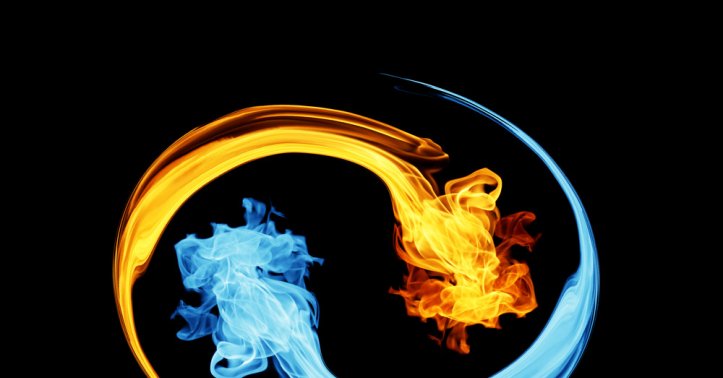 Maintain a balance in nature with the synergy of masculine and feminine energies
Nature always gives and never asks for anything. Is this why we are taking it too lightly? To know this better, we need to understand the concepts of masculinity and femininity as explored by our forefathers.
There is a lot of talk recently on masculinity and femininity. People are despairing over one or another. This kind of attitude is not going to get us anywhere. Instead,all of us have both a masculine and feminine elements. This is a balanced attitude. This aspect of our being was covered long back in the Hindu scriptures for it avers we are a mixture of both aspects whether we call it Purushu and Prakriti or Shiva and Shakti. In the Chinese context, it is called yin and yang. Either way they all mean the same thing in the journey of life. While man represents expansion, femininity means creation and maintenance. All these aspects are necessary in the circle of life as designed by the creator.Even the Word Health Organisation asks us to balance the two and not be focussed on one.
In a personal context, a man represents physical strength while a woman represents nurturing. My late mother- in-law always used to tell me that everyone had a bit of masculinity and femininity and we needed both in our life. She was not educated in the conventional sense but had a lot of real wisdom. She loved it when my son got involved in the kitchen as she maintained it was a basic life skill. She was also the one who encouraged me to send my daughter to karate class saying this was required for all, for self defense. This in my opinion, is truly a progressive attitude. For this shows acceptance of all parts of ourselves.
We know that we carry both masculine and feminine energies for we are body, mind and spirit not just a physical body. This is what we need to understand if we wish to grow in all areas in life This is a balanced approach.
Masculine and Feminine in planet earth
If the male energy is all about expansion, the female energy is about creation and maintenance of the planet as we now see it. It is possible that we take care of both these aspects to remain balanced and also keep the synergy in our lives. The same truth is also applicable to planet earth. We could keep our planet safe only by maintaining the same balance. When we see nature crumbling, we need to know the balance is not being maintained. While we need to expand, we need to take care of the basics too. This time is not optional but mandatory. It's time we recognise this important fact. Essentially, important tasks could take a little time but are necessary for our own safety and that of the planet as this is our home. This home keeps giving us and all it needs is respect so that it is able to continue giving. This is a basic request we could certainly adhere to.
Even in the area of business,it is always said we cannot destroy what is already there. We do need to apply this in nature too by knowing what is already there has been built by a master designer, the creator or God or the universe, whatever we seek to call him so we need to pay obeisance by respecting his/her creation.
By Jamuna Rangachari
To read more such articles on personal growth, inspirations and positivity, subscribe to our digital magazine at subscribe here
Comments