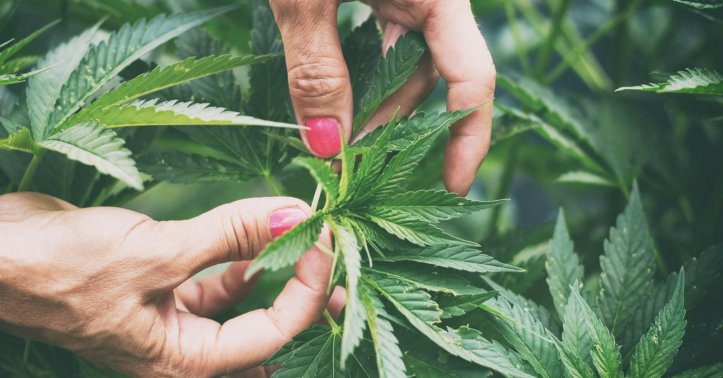 Socati: Your Partner Who Delivers The Rewards of Non-Psychoactive Cannabinoid Infusion Product
Socati is the leading manufacturer of non-detectable THC broad-spectrum hemp. The company consistently offers high-quality products for an incredibly vibrant and thriving market that is expected to hit a target of $22 billion by 2022. By combining knowledge of seed genetics with branded extraction techniques, Socati participates in large-scale manufacturing and has a well-organized purification system—that assists the manufacturing of CBD infused products. To the CPG companies that are looking for top quality materials, Socati Corp. is your partner in delivering one of the most profitable products— non-detectable THC full spectrum.
Josh Epstein, the CEO at Socati states that the company is very pleased to announce the newest round of effective funding activity because it demonstrates a robust interest of investors in the development potential of the market. Epstein says that the capital provides Socati with the ability to both improve and provide consumer goods and greater products that meet the increasing demand for hemp extracts — inclusive of CBD and other cannabinoids in customer products. The demand for non-detectable THC broad-spectrum CBD is at a higher demand, understanding it is difficult to eliminate THC while retaining the entire spectrum of other natural cannabinoids. Socati is confident to be and remain a top supplier to satisfy the expected high value of top customer brands as they work to expand the integration of CBD into their products.
Additionally, Socati recently announced that due to its patented chromatographic-built automation, it can customize cannabinoid outlines for its hemp-obtained ingredients. The firm publicized the ingredients based on such technology each with a broad-spectrum of cannabinoids, containing a minimum of 80% cannabidiol and 4% of the slight cannabinoid cannabigerol (CBG). The first ingredient is an oil known as CBG NDT, and the second is water-soluble CBD. Using chromatographic-built automation with each of these products Socati can target distinct minor cannabinoids to make wholly customized cannabinoid outlines for consumer packed goods (CPG) manufacturers, constantly meeting the manufacturer specifications.
As per the U.S. Farm Bill, excerpts and cannabinoids inclusive of hemp CBD and its byproducts are no longer characterized as Schedule I ingredients but now are federally lawful. The market for CBD products was anticipated to be $591 million in 2018 and projected to rise to $22 billion, close to 40 times that by 2022. According to Brightfield Group research, hemp CBD conforms to the lasting health and wellness trend that is continuing to drive customer demand.
Socati is well-equipped to fund demands and propel development by providing high-quality and reliable products. Socati will deliver this via its patented technology that extracts the CBD and other cannabinoids from hemp — to certify a whole-spectrum ingredient that supports maximum collaborations between cannabinoids, generally known as the "entourage effect." Additionally, Socati's patented varietals yield an extremely rich CBD crop and allow the company to offer a reliable supply of CBD-rich hemp.
Socati's processing facility based in Montana, complies with the Global Food Safety Initiative (GFSI) and observes Good Manufacturing Practice (GMP) quality for manufacturing. Socati has stated that in the coming months, it will be producing additional products containing customizable levels of other small cannabinoids, inclusive of cannabinol (CBN) and cannabichromene (CBC).
To read more such articles on personal growth, inspirations and positivity, subscribe to our digital magazine at subscribe here
Comments