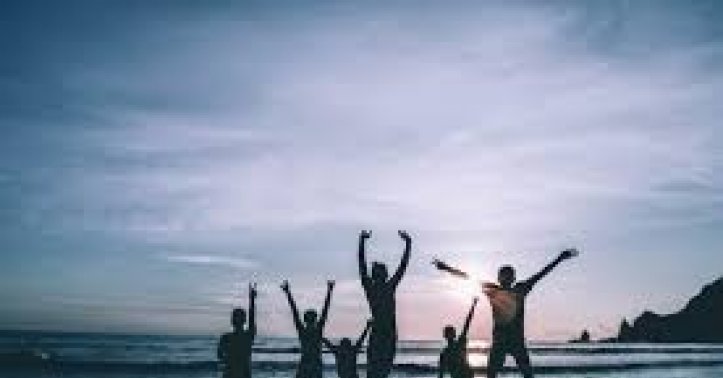 Nurture friendships to stay healthy
We often wonder what are the factors that keep us healthy all our lives. There are many factors of course but nothing as important as the "F" factor or the friendship factor.
Health is wealth is something that we all know. Everyone is health conscious nowadays. There are gyms and fitness instructors everywhere.
We do many physical tests like BP, sugar and what not. We need to know that this alone is not enough. Mental health is equally important and it comes only with genuine friendship. Happiness comes through people and this can be enabled through friendship. Friendship is the dose of good health we need and we should strive to make part of our lives always.
My late mother in law had many physical health issues but as she ensured that she had loads of friend. Because of this mentally she was in a happy space and so agile that even her doctors were amazed. Her room, even if it were a hospital room, was an area of happiness and joy.
Social connections
It is not only people that we know who matter. Bonding even with those who we come into contact makes a difference to our lives. A psychological study has shown that students having friends outside of their immediate circle performed well in studies and later in life. In an era of Facebook,Linkedin, Twitter and Whatsapp, it is ultimately the smile that we exchange with all whom we meet that make us happy. In this context, I would like to share an experience of mine when I stayed in Mumbai. I knew most of the maids who worked in my area and always greeted them with a simple namaste. Once one of the maids came running to the office where I worked then and told me that she saw my young daughter all alone in a nearby building. I was shocked and went with her there. I got to know that she had gotten off the school bus unknowingly following a friend thinking that they had reached picnic spot towards which the school bus was heading whereas the fact was that her friend was picked up by her father her in the middle, as something urgent had come up in their house and my daughter was left all alone.
She just did not know what to do as she was too young and it was then that this maid came to my office. It was then that I realised the importance of being nice to everyone.
Such an event is relatively rare but we do benefit from people we connect with in all areas. One never knows when they could be of help in any area of life. In an era where we all seem to be busy doing nothing great, it would help if we remember people are what define and make us who we are. This is why we need to work on relationships more than anything with friendship being the core of all wonderful relationships.
Playing games with friends
I remember how my husband was most popular in his department as he loved playing carrom with both junior and senior colleagues. This reminds me of the episode in the movie Munnabhai MBBS where the protagonist, Munnabhai, makes his friend's father eat and laugh all through a game of carrrom. In fact, after this movie, playing games, especially carrom became hugely popular in most homes and societies.
Similarly, when suicides were reported after exams, colleges became more active in including hobby sessions to prevent depression in students and form a peer group. This was and is still relevant from youth right up to our old age. In fact, it is perhaps more relevant in old age as one tends to be alone without others of that age. In fact, the malaise of the Western countries of remaining alone is setting in Eastern countries like India also. There used to be bhajan sessions, melas and get togethers in most colonies and everyone used to attend which ensured everyone knew each other. While this practice continues in many urban housing societies, we do see a decline in this trend in the urban milieu. People say they are too busy but the fact is everyone was busy then also but prioritised friendships as they knew its significance.
To read more such articles on personal growth, inspirations and positivity, subscribe to our digital magazine at subscribe here
Comments