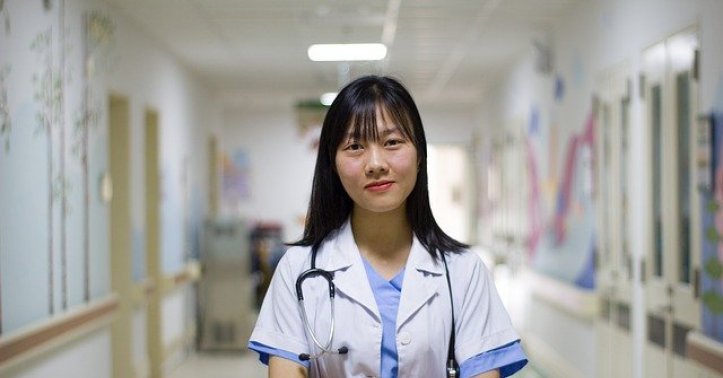 Have a Positive Life and Feel Good About Seeing a Doctor
Several years ago, there was a TV and radio program called The Power of Positive Thinking. Its purpose was to teach you how to remain optimistic even when you encounter problems. One of its principles was to take control of your emotions and don't let setbacks control your life. Instead, ask yourself what you should learn from this experience that will lead you to a positive life to help you feel good.
The whole idea for keeping positive about life is to keep good thoughts on your mind which is controlled by the brain using positive neural pathways. These pathways help release calming hormones that make you feel good. When you feel good about life, you open yourself up to learn new things and to act on building goals in various parts of your life.
Keeping positive emotions will definitely help keep you out of a doctor's office. Yes, we all should see doctors when we are physically or emotionally weakened. But when we think about seeing a physician for help, it is not a happy thought.
Your physician might practice alternative medicine practices like metal-physical healing. You see them a few times a year. Do you like going to their office? We view life with our eyes. Is there something that a physician can do to make their office an inviting experience? Could it possibly be as simple as the office needing to buy medical furniture that is inviting? Let's look at different ways that a medical office can help you feel your best when you have an appointment?
The Waiting Room
Waiting rooms should be designed as stress-free experiences. Physician offices can place items in the waiting room that help to enhance the practice. Flowers or plants are very calming. Soothing music, colorful soft chairs are warm and inviting.
The right type of art for the wall that is enjoyable to look at is an eye-appealing time saver. Even better in the waiting room is a TV with an entertaining and humorous program to watch. Providing a clean waiting room with certain amenities like coffee, tea, or water also helps patients relax.
Greetings
The office staff should greet each patient that enters. Look patients in the eyes with a warm smile. Yes, we have a clipboard attendance sheet to fill out, but it is helpful if the staff then recognizes patients and asks how they are doing. Engage in conversation with patients so that they do not feel like just a number.
Little Or No Wait Time
Yes, doctors need to spend important time with their patients. But doctors should have a schedule in place that will not call for overbooking. If the medical staff is running behind, have the doctor or a staff member, like a nurse or attendant, announce this information to the people in the waiting room. You would be surprised how patient people are willing to be when they know what is taking place.
Inside the Doctor's Office
When patients are ushered into the doctor's office, adding additional technology is a good idea. Many physician offices are introducing 3-D video devices that are educational. The video clips can provide additional information on the specifics of each patient's ailment or therapy treatments. Patients would like to know more about their health. For this reason, they want doctors to provide them with additional easy to understand educational materials.
Be Patient and Prepared
When the doctor and patient are together, touching their hand with a smile goes a long way in making patients feel good and trusting. Show the patient that you are not in a hurry to rush them out of the office.
Patients should be made to feel like doctors are showing empathy and that they are being listened to. Also, if the patient is accompanied by a family member or caregiver, include them in the medical questioning and therapy wellness plans. Give the patient and caretakers reassurance by welcoming them to ask questions.
In a doctor and patient relationship, trust is the main factor. When patients trust their doctors, they are more apt to follow their therapy and treatment plans. A medical study reported that almost two-thirds of patients who trust their physicians will follow their medical regiment, recovering faster. But 14% of those who had low levels of trust recovered more slowly.
To read more such articles on personal growth, inspirations and positivity, subscribe to our digital magazine at subscribe here
Comments