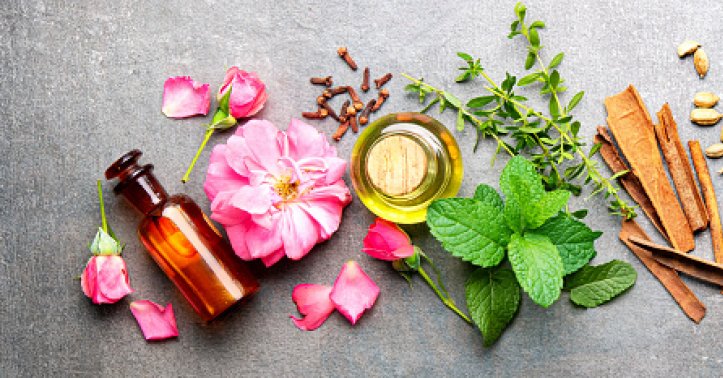 Powerful Herbs That Transforming What People Think About Addiction and Illness
Powerful Herbs That Transforming What People Think About Addiction and Illness
Just in case you haven't noticed, more and more people have gravitated to holistic healing and teachings over the years. Some mothers have even taken to preserving and processing their child's umbilical cords. Supposedly filled with various essential nutrients, this is just one of the many activities people have taken to.
When you consider the state of many countries' medical industries, it only makes sense as to why one would turn to medical alternatives. While some of the practices might seem far-fetched and bizarre to the common man today, they have long been practiced and studied tshrough various civilizations. The results some of these powerful herbal treatments offer are truly inspiring. Check out these powerful herbal remedies and what they might aid.
Echinacea
If you are familiar with North American lore, you likely already know all about this powerful coneflower. It's a flowering plant that's been widely used by many North American cultures to treat a variety of ailments. Wounds, burns, sore throats, and even upset stomachs are said to be remedied with this powerful concoction.
The plant in itself is a true wonder, as every part of it is medically useful. From the leas to the petals, roots, and stalk, everything can be medically used for a whole host of treatments. It is believed by most Northern American civilizations, however, that the roots hold the most potentially potent components.
Ayahuasca
All medical ailments aren't physical. In fact, the mind is a powerful tool and when you wield it for something, it can offer staggering results. Take, for instance, when you believe in something enough, you can make it come true. If you believe yourself to grow ill and sick, you likely will. And to think, humans are still only accessing 10 percent of the organ.
While that is neither here nor there, this next herbal remedy offers immediate psychoactive effects. Made from the vines and leaves of the Psychotria Viridis Shrub and the stalks of the Banisteriopsis Caapi Vine this one is usually brewed into a drinkable tea.
The drink was widely used in a whole host of spiritual and religious ceremonies in Brazil and North American cultures but has also proven to be potentially useful today. Use ayahuasca for spiritual cleaning and healing trauma. This is a widely debated theme today among many mental and medical professionals.
Patients suffering from mental illnesses like addiction are oftentimes masking some recent or childhood trauma. It is said they turn to alcohol, drugs, or other substances to help cope with these traumas. This powerful psychoactive connotation is supposed to be able to help these individuals readjust their frame of mind, as it puts their unhappy memories and experiences under a microscope.
Ginseng
Ginseng was once believed to only be an herb that hillbillies sought after in Appalachia and sold to local vendors for a quick profit. While this might be the case, and many Appalachian families did rely on it for a means of income, it has proven more than beneficial over the years.
The roots of this herb can be ground into a powder that is said to treat anything from inflammation to brain fog. It is also thought to boost immunity and energy levels. There are several species of the herb in rotation today, but the two most widely known and used are Asian
Ginseng and American Ginseng. Panax Ginseng, or the American variety, is considered to offer feelings of ease, while the Panax Quinquefolius, the Asian Ginseng, is said to be much more stimulating.
To read more such articles on personal growth, inspirations and positivity, subscribe to our digital magazine at subscribe here
Comments