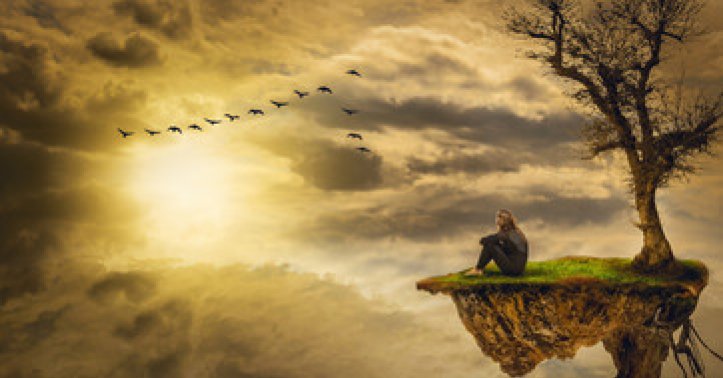 Connect, love and hug to prevent loneliness
There are many people who are lonely despite being around others. We often do not recognise this and leave them alone thinking they like the solitude. Often this becomes depression that in extreme cases leads to suicide. For setting this right, the major thing we need to work on is understanding each other in this interconnected world.
I remember seeing a young lady sitting all alone in the park though there were people of all ages around her and looked extremely forlorn while in Delhi. At that time, my late mother-law sat next to her and started speaking to her in a mixture of broken Hindi and English realising this lady would not know Tamil, our mother tongue. She reached out as she noticed that this lady needed somone to listen to her woes just through her body language. I could not help joining in both as a adhoc translator and a well wisher. We came to know this lady was never given any freedom in her joint family and even her parents asked her to stay there till she made the family like and accept her. The issues were the usual ones, the daily routine, the TV serials they could watch and the money they could spend on various aspects of the household. The whole exchange reminded me of old Hindi movies where this was usually a problem till something miraculous where the new 'bahu' or daughter-in-law played a key role in the joint family like saving a child or finding a family heirloom.
Though we often feel there is no loneliness in India or very minimum, the fact is as [er Statistista, a trustworthy website that collects and analyses data, India is ranked third as the country with the maximum loneliness.
This could be the reason for young adult suicides as well in our country. as the youngsters must be feeling they cannot be understood, let alone loved by others. In fact, it is alarming that suicides are the leading cause of death of young adults in India. With this being the case, we definitely need to look for solutions.
Expressing true love
The solution is always love, empathy and understanding. A young child usually gets this unconditionally from his parents, especially his/her mother. Even this is sometimes hampered due to comparisons that lead to depression. An adult again is often misunderstood due to lack of understanding and hence may feel lonely even in a crowd. The solution then is to find and make friends with oneself, create and nurture hobbies that very often result in genuine relationships. I cannot help remembering the Bollywood blockbuster, Munnabhai MBBS that suggested a "jaadu ki jhappi" or a hug to solve all issues. The effect was of course exaggerated in the film but don't we know most people feel loved when touched and hugged ?
A jaadu ki jhappi for all
Studies and even common sense show that hugging or a jaaadu ki jhappi can be an effective way of handling stress, depression, anxiety, loneliness and even certain medical conditions. This is because we, as humans, crave interaction with other humans through touch. This begins from being held in the womb to being held by parents as a baby. This need doesn't go away as an adult. In fact, our desire to be touched and hugged even increases as we dont get it so easily on a daily basis as we used to get as a baby.
A touch is said to reduce the fear of death, treat loneliness, reduce stress, anxiety and improve immunity.
It stimulates oxytocin, a crucial neurotransmitter that helps your brain's emotional center promote feelings like contentment and reduces anxiety and stress. It is naturally released during childbirth to make the mother forget about all the pain she has endured to bring in pure love. When we hug, the love drug, oxytocin, calms our nervous system and boosts your positive emotions. If we are feeling anxious, it lowers our blood pressure; it lowers cortisol to give you better sleep quality and increases your social connections to provide a sense of belonging. Studies have shown that couples who hug more are likely to have a longer relationship.
It has been found that it is oxytocin that makes males better at social bonding and affectionate. It increases one's sexual performance, therefore, the more we hug our partner, the better our libido. It is also said to lower heart rate and blood pressure, making our cardiovascular system healthy at any age. When we hug someone, a neuropeptide is released into the body lowering our cortisol level. Cortisol is said to be responsible for blood pressure and heart diseases if not kept under control
Now, this as a therapy is something which is even being given at a cost in certain places. Surely, we all could work on hugging or getting a touch and warmth from others naturally and not artificially. This is indeed possible by sharing and caring for one another and expressing it in our own way.
To read more such articles on personal growth, inspirations and positivity, subscribe to our digital magazine at subscribe here
Comments