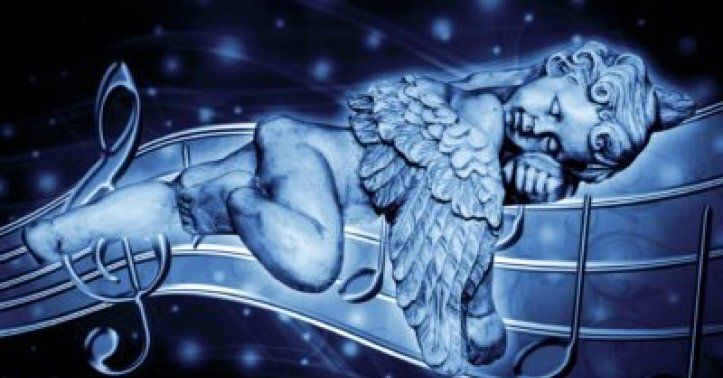 10 Soothing Sounds to Fall Asleep Peacefully at Night
Ah, melodies - what ultimate bliss they provide! Studies show that music is an apt stimulus to enhance quality sleep. No; not just any kind of music. We are talking about soothing music. It calms us down and helps our mind heal itself. People need soothing sounds to fall asleep at night.
Escape into dreams happily
Sleep is a beautiful state of mind as you transcend physical boundaries and sink into a state of temporary unconsciousness. It is our body's act to recharge itself. Our brain is the guide in the journey of sleep, which aims at mental well-being. After all, who does not want to sneak into a corner and drive away from everyday problems? Sleeping is a form of escape that makes us witness a different world together. It is a world in which people want to stay forever. A beautiful anomaly lies here; you are experiencing the best of both worlds.
The human brain shows mortal life's reflection when someone is sleeping. It is like a sponge that releases its contents when the conditions are apt. All tiredness and exhaustion get converted into relief when the brain sends signals to the body to hibernate for some hours. A stimulus is needed to achieve that and that is soothing music.
10 Soothing Sounds to Fall Asleep Peacefully
Chirping Birds:
Birds are a symbol of freedom. You can give wings to your dreams if you listen to bird sounds before sleeping. You can use a pre-recorded noise since it is not possible to hear birds at night. This could become one of the most effective soothing sounds to fall asleep.
2.Ocean Waves:
Sea is a blessing for those who dwell near it. The sound of waves crashing combined with the descending sun is a perfect setting for sound sleep.
3.Instrumental Music:
Listen to classical instrumental music before hitting your bed. It is a proven relaxant and one of the best soothing sounds to fall asleep.
4.Waterfalls:
The lap of nature has blessed us with the falls. It is a visual and auditory treat. People who live in hills and mountains witness this magical combination.
5. The Sound of Trees:
If trees could talk, no one would have any problem with sleeping. The sound of trees comes when air rushes through the leaves. It is, indeed, magical when trees find their voice and talk in whispers to you. People who love to go on walks experience this calmness.
6. Air:
Air is the essence of life, which keeps us alive. When air is settled it is peaceful. But when it combines itself with the weather it settles the most unsettled minds. A decent flow of air is enough to help someone relax. Those who love to spend some alone time outdoors will love the feeling when air rubs against their skin.
7. Rain:
Rain washes away all the anxiety irrespective of its severity. You will find yourself tranquilized when it starts raining. The pitter-patter of raindrops is nothing less than a therapeutic stimulus, which heals your mind. If it rains around the time when you are about to sleep, consider it as a bonus for yourself. You got one of the natural soothing sounds to fall asleep.
8. Voice of Primary Caretaker:
The gender of caretaker doesn't matter here. For a child, nothing is more soothing than the voice of their primary caretaker. There is a reason why babies fall asleep when their primary caretaker tells a story or sings.
9. The Sound of Silence:
Isn't it an ironic statement? Silence is the most powerful stimulus, which conditions your mind to settle down and drift into sleepiness. It may not work out for everyone, but it is certainly better than sleeping with blaring music. Silent surroundings make people mindful. This is why many geniuses emerge from the silent rooms. It is like meditation
10. The Sound of a Pet:
You don't necessarily have to be in a relationship to hear the sound of a lover. Listen to the sounds of an animal if you want to sleep well. When an animal loves you it makes happy sounds specific to their species. Nothing is purer than that.
Author Bio:-
Vatsla Singh is a content curator and writer. She is actively interested in the psychology of the human mind. Thus writing about spirituality and personal growth comes to her easily. She also tussled with borderline bi-polar disorder and consequently understood the importance of spirituality in life for better well-being. After thorough research and first-hand experience, she now truly understands the effect of yoga on mental health. Aside, you can catch her with her cats whilst she isn't typing away on her laptop.
To read more such articles on personal growth, inspirations and positivity, subscribe to our digital magazine at subscribe here
Comments