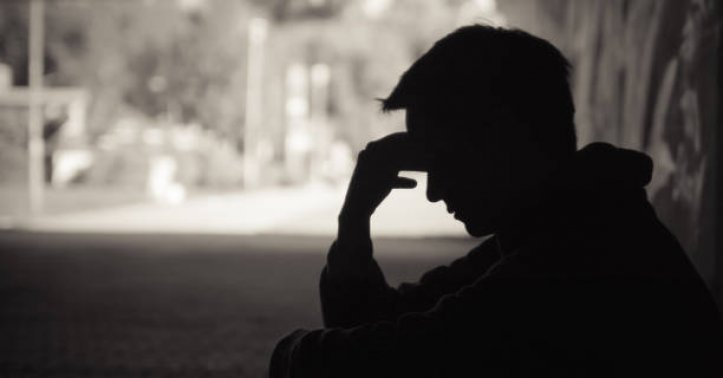 Understanding Addiction: Causes, Effects, and Road to Recovery
Addiction is an age-old problem that often gets swept under the rug or relegated to a taboo topic. While it's easy to ignore the issue of addiction, understanding it is essential for individuals, families, and communities to properly help those dealing with substance abuse and related problems.
In this article, we'll explore the causes of addiction and its consequences on individuals and society and ultimately address how recovery from such issues can be achieved. We'll also dispel some of the widespread myths about addiction to create greater awareness around this sensitive issue.
Definition of Addiction and the Different Types
Addiction is a complex and multifaceted issue that affects countless individuals worldwide. While addiction can manifest in various ways, it is generally defined as a chronic disease that alters the brain's reward, motivation, and memory systems. The National Institute on Drug Abuse (NIDA) characterizes addiction as a compulsive behavior that can lead to negative consequences such as health problems, legal issues, and strained relationships with others.
There are various types of addiction, ranging from substance-based addictions such as alcohol, nicotine, and opioids, to behavior-based addictions like gambling, pornography, and social media. Despite their differences, all types of addiction share common characteristics, such as losing control over one's behavior and increased tolerance to the addictive substance or activity. Understanding the different types of addiction is essential for seeking appropriate treatment and support for those affected.
Causes of Addiction and Risk Factors
The root causes of addiction are complex and vary from person to person. Genetics can play a role in the development of an addiction, as specific individuals may be predisposed to developing substance abuse problems due to family history or other inherited characteristics. Traumatic experiences such as combat or sexual assault can also cause people to turn towards addictive substances or activities for relief from their mental anguish.
In addition, various environmental factors may contribute to the development of addiction. Stressful life events, poverty, peer pressure, and access to drugs or alcohol all increase one's risk of developing an addiction problem. It is crucial for those affected by such issues—as well as those around them—to create an understanding of these risks and to take proactive steps to prevent addiction from occurring or worsening.
Short-term and Long-term Effects of Addiction
The short-term effects of addiction can be far-reaching and devastating. People may suffer from a decline in physical or mental health, difficulties at work or school, financial hardship, damaged relationships with family and friends, and legal troubles from drug use or criminal activity.
In the long run, addiction can lead to more severe consequences such as social isolation, increased likelihood of developing mental health disorders, physical illnesses due to substance abuse, and even death in extreme cases. Those affected by addiction must seek appropriate help as soon as possible to receive proper treatment before any further damage is done. At The Dawn Rehab Thailand, they understand the importance of early intervention and provide various support for those affected by addiction.
Signs to Look Out for That May Indicate an Addiction is Developing
One of the most critical steps in tackling addiction is to be aware of the warning signs indicating a person may be at risk. Changes in behavior such as drastic mood swings, increased secrecy or hostility towards family members and friends, spending more time away from home, and involvement with drugs or alcohol are all potential indicators of drug misuse.
It is also essential to look out for changes in physical appearances, such as weight loss or gain, bloodshot eyes, slurred speech, and an inability to focus on tasks. If any of these signs are present, it should serve as a reminder for those around them to take action and provide support where necessary so that recovery through treatment can commence.
Treatment Options for Those Who Suffer With Addiction 
The first step in treating addiction is for individuals to recognize their problems and seek help. Depending on the severity of the addiction, treatment options can vary from behavioral therapy with a mental health professional, 12-step programs such as Alcoholics Anonymous or Narcotics Anonymous, or even drug rehabilitation centers offering comprehensive detoxification and psychotherapeutic services.
For those unable to access traditional forms of treatment due to financial constraints or lack of available resources, online support groups and self-help tools may provide an effective alternative. Additionally, numerous community organizations provide support for those affected by substance abuse and addiction.
Strategies to Develop Coping Skills to Avoid Relapse
Once a person has completed the initial stages of treatment, they need to maintain a healthy lifestyle and develop strategies to avoid relapse. It may include avoiding triggers such as specific people or places, developing healthier coping skills, and engaging in regular physical exercise.
It is also essential to build a strong support network. Having friends and family members who understand what an individual is going through can be invaluable in times of need. Additionally, attending support groups or other social activities can help individuals stay on track and focus on recovery. Lastly, practicing mindfulness techniques such as meditation or yoga has been found to help those affected by addiction better manage their emotions and reduce stress levels which could potentially lead to relapse.
In Conclusion
Addiction is a severe problem that can have far-reaching consequences, and it is essential to remember that anyone affected by addiction deserves support and understanding. By being aware of the warning signs, seeking appropriate treatment, and developing long-term strategies for recovery, those affected by addiction can find the help they need to lead healthier and happier lives.
To read more such articles on personal growth, inspirations and positivity, subscribe to our digital magazine at subscribe here
Comments